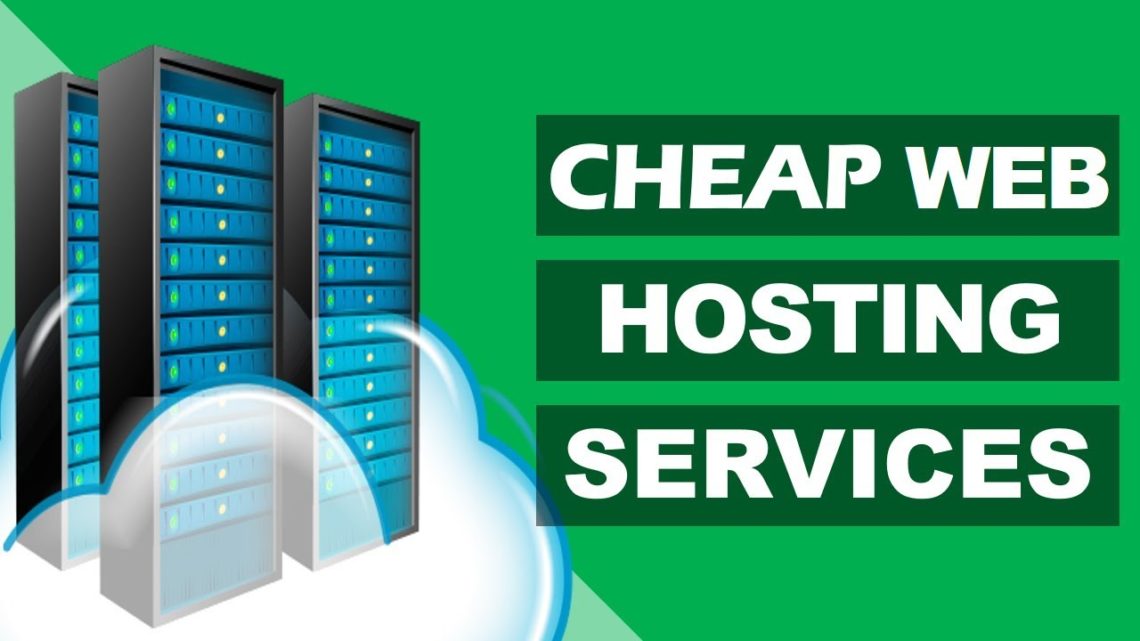 10 Cheap Web Hosting Services for Small business, Find The Top Hosting Service
November 5, 2018
So you are looking to shop for cheap web hosting for your small business.
Let's first find out what shared hosting is and what features should you look for in the cheap shared hosting services providers.
Shared web hosting is a kind of hosting service which allows many websites to share one physical web server along with its resources amongest the hosted sites. Shared web hosting logically distributes one web server to fully accommodate, operate and serve over one website.
Shared hosting is the most economical method of hosting a site just because the expenditures get distributed among many users. It is one of the best hosting methods for small businesses because:
It is economically prized
It does not require any technical server maintenance when running programs
It does not need any Linux administration skills
It has web based, easy to use Control Panel
It is simple to upload your website, create email account, and database, etc
It saves time as someone else will take care of server's maintenance
What Should You Look For When Buying A Cheap Web Hosting Plan?
So, you have finally decided to go for cheap web hosting for your small business. There are a bazillion shared web hosts, with different offerings at different prices.
So how will you trim the numbers? Let's have a look at the most important features a shared web host should have:
Bandwidth Allowance
It is used to measure the limits to amount of traffic that you can have mostly in a month's period. The larger it is, the better it is.
Hard Drive
The very first thing to note is there needs to be a specific number here. There are many companies offering unlimited hard drive space which is a myth. The number you find should be in MB or GB.
Downtime
Downtime refers to how frequently your side goes offline and becomes unavailable to the visitors. It is generally denoted by a percentage value of uptime. You will often see a well you somewhere between 99 and 100% uptime.
Customer Service
Timely response which is addressed effectively is important in the shared and cheap web hosting plans. You need to be sure that if you come across a problem, require technical support or wish to make any enquiry then you are going to get response that is on time and up to the mark.
Renewal Prices
Before giving your own credit card details, do due diligence and find out what the renewal cost is.
Transfer And Server Upgrade Options
Before committing yourself to shared web hosting plan, make sure that the upgrades proceed flawlessly and in a reasonable time period and have open transfer option as well.
Below is the list of 10 best, cheap web hosting services for small businesses:
With an incredible price vs. performance tradeoff, iPage offers shared hosting plans starting at just $1.99/month.
The shared hosting plans offered by iPage are difficult to compete with, particularly for people who are new to website hosting and need a very simple website.
With unlimited everything including unlimited MySQL databases, unlimited email accounts, unlimited disk space, unlimited domain names and free domain registration, they allow your website to quickly grow with their own support.
iPage shared web hosting plans offer you with tools to create on online presence that you have wanted always with the assistance of their professional team.
With a shared web hosting account, you get hundred of templates, free weebly site builder, freedom to upload the files with FTP, SEO marketing tools, and flexibility to create website, blog or online store.
The shared web hosting plan from iPage comes with full suite of many features intended to assist you as the site grows, from the search engine credit which brings traffic to free online store, you are fully covered with iPage.
Their design and building tools include wordPress one click installer, mobile optimized website builder, weebly website builder, and hundreds of themes and templates.
iPage offers access to online advertising guides, 1 toll free number, free listing in yellowpages.com, $100 bing search credit and $100 Google Adwords offer.
They also help you sell online with their free online store, PayPal integration, simple 1-click installer and AgoraCart Shopping Cart.
In addition to all this, you also get step-wise tutorials, online ticketing system and help center, 24/7 available chat and phone support and 30 days money back guarantee.
Know more about iPage, Read full iPage hosting reviews here.

Shared hosting is ideal platform for people who have modest cheap web hosting requirements, particularly hobbyists and businesses with smaller sites, forums and blogs.
A2 Hosting has launched their shared hosting plans keeping such people in their mind. At A2 Hosting, the main benefit which comes with their cheap hosting plan is certainly speed.
However, their other benefits include convenience and affordability. As their shared hosting customer, you don't need to worry about technical support and server uptime as they will handle it all for you.
Their cheap hosting plans come packed with many resources like data transfer, disk space, security updates, server maintenance, many email accounts and many other factors for both small businesses and personal sites.
All the shared hosting accounts of A2 Hosting come pre-installed with award winning and user friendly cPanel. Their cPanel is loaded with all that is required for simple management of shared hosting account.
As the shared hosting client of A2 Hosting, you will speedy and convenient account set up, and the site will be up and running in minutes.
The A2 Hosting shared hosting's cPanel include intuitive features like file management, domain administration, database administration, statics, etc.
They strive hard to be different from other Shared Hosting Providers. They offer top-notch cheap web hosting experience for all their clients.  They also allow caching with Memcached & APC; therefore you can get the quickest page load speed.
Their unique A2 optimized tool allows you to setup all solutions with just one click. Want to know more about a2 hosting? Read the full features at a2 hosting reviews here.
BlueHost has been a favorite since long in the space of shared hosting. BlueHost always keep their site and hardware up-to-date to the modern standards and they offer fantastic customer support.
Their shared web hosting offers the online presence they need. BlueHost also is one among the most reasonably priced web hosts out there. Lots of extras are what make them a favorite.
All their cheap web hosting plans includes unlimited bandwidth and almost everything unlimited. For the level of services and performance offered by BlueHost, their pricing is just amazing.
Though their services are bit most costly than some other hosts, BlueHost makes up completely for it in reliability, support and features.
A leader in shared hosting world, it's built on the open source technology. With a customized domain manager, BlueHost helps with purchases, domain transfers, overall administration and tracking.
They offer unlimited email accounts with their cheap hosting packagesincluding support or IMPA and POP3. There also is inclusion of great spam protection software.
Every account is always backed up monthly, daily and weekly, therefore, you can be certain that if the worst occurs, you'll be capable to revert your website to previous condition.
BlueHost, built on cPanel has a customized interface which includes added tool to make the management simpler. You also get one click installs of famous software like Drupal, Magento, WordPress and others make getting started easy.
Want to know features, read bluehost reviews here.

With a great reputation for dependable customer support and leading edge technology innovations they get too the shared hosting space, SiteGround also should be among your prospective hosts.
From customized software solution through to leading customer support, SiteGround is an innovator in the cheap web hosting space.
They present a full variety off shared hosting features like free email and domain, cPanel with SSH access, Cloudflare CDN, unlimited bandwidth and databases and outstanding customer support.
SiteGround has engineered in-house chat software which lets users choose and rate the thoroughly vetted customer services agents.
They make it simple to get your site launched quickly and cost effectively, with many freebies. They provide free auto-migration and WordPress setup. You will love all-inclusive UI together with cPanel that includes readily available SSH access.
All their shared plans include the cloudflare's CDN and they conduct daily backups, preserving the changes made on your site proactively.
Their simple to navigate interface is equipped with many easy, free one click installs and many add-ons and upgrades.
The in-house specialists are there to assist 24/7/365. The technical support team of SiteGround has assembled series of guides, tutorials and stepwise resources to launch a site with SiteGround stress-free.
To meet your shared and cheap web hosting needs, they offer many hosting plans, which come with all the "Essentials." These "essentials" include site transfer, free domain, unlimited MySQL databases and traffic, email accounts with 30 days money back guarantee and 24*7 support.
You will also get Cloudflare CDN, cPanel and free daily backups and outstanding uptime. They have 3 plans namely StartUp, GrowBig and GoGeek.
Want to know complete features of siteground hosting?
HostGator is a dependable web hosting service provider which is simple to utilize and offers a range of helpful shared hosting plans for small businesses and consumers. They offer you with month to month shared hosting plans.
They offer Windows or Linux-based shared and cheap web hosting plans for medium and small sized businesses great room to grow. HostGator provides decent features in their basic offering like a great Control Panel, free website templates and unlimited disk space.
They are an excellent compromise between price and performance. They offer unlimited MySQL databases, emails, founder and disk space along with one click installation of the famous open source projects and 99.9% of time guarantees on shared hosting plans.
For those people getting started and searching for a cheap, good shared host, HostGator have some nice features which the newbies can really appreciate.
HostGator's name is closely tied with two of its three tiers of the shared hosting, referred to as Hatchling, Baby and Business packages.
All the shared hosting plans by HostGator include unlimited bandwidth and space, hatchling plan comes with ability to host single domain while the other HostGator's shared hosting plans allow for hosting unlimited domains.
The bloggers will appreciate unlimited MySQL version 5+ databases and support for Ruby on Rails, ASP, PHP5, Phyton, etc.
Shared hosting accounts of HostGator come with latest version of Fantastico and cPanel support, which makes installation of WordPress and other packages straightforward, simple process.
The customer services they offer can help tailor or integrate what you want on request, at times for no added price. 99.9% uptime guarantee comes with all shared hosting plans of HostGator, but integrated private SSL certificates comes with only the Business package.
If you want know more about hostgator shared hosting, read hostgator reviewshere.
One of the most reputed shared hosts, InMotion Hosting offers a lot for a reasonable price. InMotion has an outstanding business class shared web hosting plan.
While having a higher price than the other cheap hosts, they have a great list of features to justify the extra price.
The IT audience will appreciate their SSH access and support for Ruby, Perl, PHP, WP-CLI, Python and others. Their speed comes from SSD storage and your datacenter locales choice.
They incorporate data backup, so you don't just need to worry about your data security. We can also appreciate the convenience of free site transfers offered by them along with their 24*7 available US based support.
Their site builder with an eCommerce support and free domain are also quite appealing. If you are not able to build your e-commerce store, this shopify review will help you to build online store successfully and make money online
You can expect to experience the best performance and speed options with SSH access and SSDs on all the accounts.
To protect sites, SSH access comes standard on all the accounts and the Business Hosting Servers users' advantage from better Linux. All the InMotion shared hosting accounts are covered with 99.99% uptime guarantee and 90 days money back guarantee.
The business class hardware and overall package make InMotion shared hosting an excellent choice for those looking for little high-end hardware or businesses.
Know complete features of inmotion hosting, read inMotion hosting reviewshere.
DreamHost
DreamHost has managed to earn a great name and reputation with it shared web hosting plans.
DreamHost is dedicated to offering you with the best shared web hosting within the industry and that is why they offer 100% uptime guarantee. All their shared hosting plans come backed up by their in-house customer support teams.
They are available to help you for 24/7/365 via Twitter and email. They are so confident in their hosting services that in case you cancel a plan within first 97 days, then they will return your money, minus the domain registration fees.
Whether you have a single website or hundreds of them, you can easily and manage them from just one DreamHost shared hosting account.
With their one click WordPress installer, you can get WordPress based blogs online and they will also keep them updated for you.
DreamHost's shared hosting is great for startups as they offer all the tools that the entrepreneurs will need to run a business successfully online.
You can also host and manage your client's sites in simple to manage hosting account and even build a new eCommerce site using DreamHost's shared hosting plan.
With these, DreamHost also offers unlimited everything… Yes, you also get unlimited domain hosting, unlimited bandwidth and storage and unlimited email account.
Their key features include Crontab access, web based control panel, SSI, canned CGI scripts, PHP5 Support, subversion repository, access to the raw log files, full Unix shell, unlimited MySQL databases, etc.
What better can you get at just $7.95 per month? Read more about at dreamhost reviews here.
Asmallorange
Asmallorange is lusciously different hosting company, which greatly prides itself on offering reliable, fast hosting with outstanding customer services.
When it comes to Asmallorange performance, they offer the best technologies to their clients.
With every Asmallorange's shared hosting account, you'll get the newest in processors as they use Intel Xeon E5 Dual Hex Core Processors.
Enterprise Only Hardware that are based fully on SSDs in RAID protected configurations for ultimate in speed and reliability, means up to 15x speed improvements and servers based in 2 different tiers that's one data center each for higher throughput and reduced latency to make your website faster for the visitors.
Unlike any other web hosting services, ASmallOrange does not compromise on service or quality. All their cheap web hosting plans include unlimited websites, unlimited mailing lists and email accounts, 99.9% uptime guarantee and much more.
With their three cheap web hosting plans, namely Tiny, Medium and Large, they have a lot on offer. You can choose a plan as per your requirements and budget.
They include cPanel with all their shared plans to always make updating and administrating your website a breeze.
POP3, webmail access and IMAP are included in their shared hosting plans along with virus and spam filtration, email forwarding, mailing list creation, alias and filtering capabilities and auto responders. check out free email auto-responders here.
Their 99.9 percent uptime guarantee feature daily backup with many restore points. From 1-click installation to SSD only server, they offer outstanding hosting experience. Read more at asmallorange hosting reviews here.
 JustHost
In the shared hosting world, JustHost is another great web hosting provider offering cheap web hosting plans at very reasonable prices.
JustHost has many free extras which come along with their service, making them a moderately, good shared host. Their site is clean and simple to use.
They have their administration panel intended in same vein and this makes using JustHost a great pleasure when compared to a few other hosts having more complex administration panels.
Experienced users and beginners alike will definitely appreciate unlimited transfers, bandwidth and email accounts and ample storage space. In the JustHost's shared hosting, the included domain name also is a perk, anybody needs and will enjoy.
A few nice features incorporated on the basic shared account are free domain name registration, unlimited bandwidth and simple site builder.
Its simple-to-use site builder is not as much robust as some other offerings, but has many templates and support for the eCommerce carts.
Read more: Check out bigcommerce review and drop shipping with salehoo.
JustHost also offer anytime money back guarantee with all their hosting plans, which will put your mind at ease about choosing a contract and getting best deal.
With JustHost's shared plan, you get customer support for 24/7via chat, email and phone support.  To market your site, JustHost offers $100 worth free Google Adwords credit, $50 free Bing credits, and $50 Free Facebook credits.
They also put their privacy policy, guarantees, and terms on their website. Boasting their unlimited domain support and uptime rates, they obstinately support their case as to why you must choose JustHost for your next project.
Read more about at Justhost reviews here.
If you're looking for a reasonably priced and entry level shared host which will offer you everything yo require to host and manage your site, eHost is your best bet.
With eHost shared and cheap web hosting, you get free domain name, unlimited bandwidth, storage and add on domains. check out our free domain name generator here.
Except for these amazing features, eHost offers you free backups and email addresses and drag & drop site builder with loads of free advertising tools and hundreds of templates.
Along with cheap website hosting plan, they offer full refund in 45 days. eHost offers shared hosting plans that support unlimited disc space, domains, MySQL databases, emails and bandwidth.
They also put limit on computing the resources on shared server such as CPU usage and bandwidth.
Whether you wish to establish an online blog, store or a simple site, eHost provides tools which will assist you track the website traffic and visitors' data.
They also offer free advertising credits and domain names when you sign up for a shared hosting plan with eHost.
They also promise to meet a 99.9% uptime guarantee and offer to refund within a month of website hosting credit when the guarantee isn't met.
Usually, eHost delivers great server response time. If you are launching a WordPress website, you also can optimize the load times with added plugins like W3 Total Cache and WP Super Cache.
To keep your client's data secure, they apply many security measures in order to safeguard their services. Read full review about ehost here.
Grid shared hosting by Media Temple is a unique clustered architecture which offers you with more scalable, reliable and faster shared hosting for small businesses.
Now with many more option than before, Media Temple's cheap web hosting features same powerful clustered architecture both for maximum reliability and performance.
Their custom-built, best in class Grid Account Center panel is what makes your website admin tasks simpler than ever before, on any screen size.
With a streamlined contact management, fully responsive design, and a modern, re-imagined File Manager, you will look forward to actually logging in your hosting account.
Moreover, with Grid team's management for 24/7/365, you will not need to worry on OS maintenance.
The Media Temple's Grid shared hosting team takes the headache out of cheap website hosting.
They handle automatic 30 days backup and software updates for you. And in case you run into trouble ever, you can rely on their US based, award winning support to assist resolve your issues, quickly.
Their shared hosting plan is quite versatile. You can deploy ZenCart, WordPress, Drupal or any other popular Managed apps from their catalog.
You can even use your own custom code. With Grid's fully responsive, intuitive and custom control panel, it is simple to manage your websites on screens of any size.
If you choose to opt for Grid Pro, you even get advanced security which includes SiteLock patented SMART technology and auto cleaning of the malicious codes and global CDN which include SiteLock's TrueSpeed CDN.