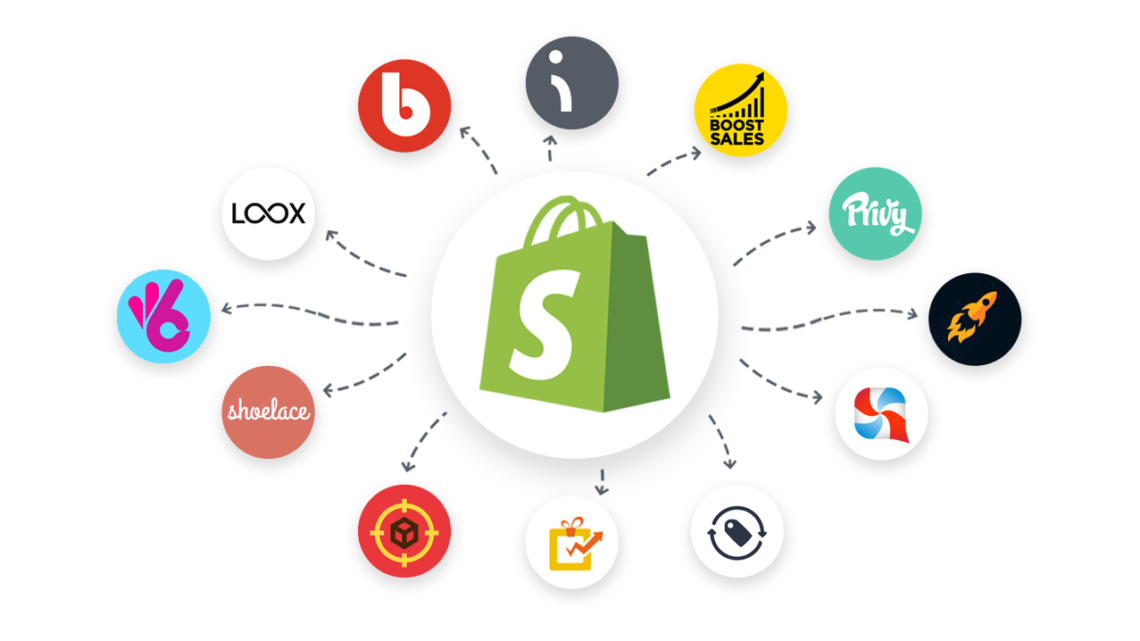 Shopify Review – Why should you choose Shopify over other E-commerce Platform
November 8, 2018
Here's Our Take on Shopify
No one said that designing an E-Commerce website is an easy task.
Add to it the vast range of hosted E-Commerce tools that are offered online, and you are likely to pull your hair out while deciding as to what tool to choose for creating your online store.
While it wouldn't be wrong to say that you are spoilt for choice while zeroing in on your preferred ecommerce building tool… some tools do make more sense than the others.
We decided to give you a lowdown on one of the most talked about and the most popular tool- Shopify and help you get your head around it in 10 minutes.
Irrespective of what the wares that you intend to sell online, Shopify is branded as an easy breezy platform for your Ecommerce site designing requirements.
This is the #1 reason for you to use Shopify.
But is it that simple? Here is what we think.
Shopify is one of the easiest hosting tools you can lay your hands on. You can play around with its large number of tools so you can create a website without expert help. With its pretty dashboard, ease of importing from another platform, and attractive interface- You don't need any coding knowledge to create your online store unlike other platforms like Volusion.
Of course, you do need to figure out some basics but that that should not require more than a couple of hours. Though Shopify is easy to use, you cannot say the same about setting it up. You may need to have some technical knowledge to get it underway.
We played around with its beautifully placed tools and found out that one can perform several cool and basic actions like
Adding images of products and descriptions
Managing the inventory
Categorizing the products
Creating pages and blogs
Adding the relevant codes
Tracking the orders and customers and what not. We'd say, it's a total package.
You would need to spend some time to learn the basics and get acquainted with any Ecommerce platform. However, when it comes to Shopify, this could pose a challenge to the uninitiated. While there is a friendly setup wizard, some of the jargon used by the software is entirely different from the conventional language used by other popular platforms.
Themes, Templates and Design
The Themes offered by Shopify blew our mind. From basic to modern, professional to creative themes, there are more than 100 of free themes offered. It's huge when compared to its competition like 3dcart or Big Cartel.
You can also buy themes by paying a nominal amount. We were able to choose 4-5 simply stunning themes for our website within a few minutes.
Customization
Now, that we have got to talk about design, one of the main things that any web designing platform should offer is customization on three different levels. First things first, it should have an attractive opening design. Secondly, the user should be able to customize it further without the help of an expert.
In this regard, there is no doubt that Shopify is way ahead than all of its counterparts. It offers a wide range of free as well as custom-designed themes to choose from. Additionally, the themes are such that you can easily customize these to create a unique and novel looking online storefront.
While there are some amazing customization options that Shopify offers, there is also a downside to this. The themes are customized using a unique Liquid setup technique while using PHP for their templates.
Though this does work fine, you may not like it if you are in the habit of tweaking.
However, with the support that it offers, it is not that hard to pick up the tweaking methodology. But, one may say that this seems like a bummer.
Blogging Software
What didn't work for us is the built-in blogging software. When compared to other popular counterparts, it is not up to the mark.
Though it does help in boosting the traffic and in social media marketing, it still can do with a lot of improvement. Thus, content marketing with this may not be very efficient.
As already stated earlier, the Shopify jargon is one another steep curve that you may find to get over. Of course, you will get across it, but you would surely end up spending some extra time for this.
Though the jargon is not very hard, it is slightly different from the conventional ones, which could take some getting used to.
Another disappointment is its lock-in feature. This could potentially complicate things if you wish to move your website to a different platform in the future.
In case, you decide to do this, you will only get the CSV export of your product details and all the other information will be lost.
Abandoned checkouts
Will the Business Manager approve of this platform? We get to that now.
 An e-commerce site needs to result in sales and Shopify gets that. It helps you plug sale dropouts. Abandoned checkouts feature is a relief for business managers looking for a bump in their sales numbers. How does it work?
Well, It is quite common for customers to add products to their cart and then give up on the process due to some distraction of the other. A little nudge on the side can lure them to pay for these and bring in sales for you.
But, for this, you need to track these abandoned orders. This is what the abandoned checkout cart recovery service does…
So, basically what we are saying is….
With Shopify you can control sale leaks!
Just nudge your nervous prospects to make the purchase and say yes to more revenue.
Go Mobile
You don't need to be a tech geek to know that No Ecommerce website is complete unless it has a mobile version too.
Shopify hears you loud and clear.
With Shopify Seamlessly adopt preloaded mobile -friendly features into your website, without much ado.
You would not only be sure that your customers can conveniently shop using a mobile phone but can also manage your website with your mobile, on-the-go! Smart!
What about the tech stuff? The engine to your website is ready and roaring. 
You needn't sweat about the Hosting and Backup of the site. It's all taken care of.
Shopify also gives you plenty of bandwidth. What's more, it does not charge anything extra for this service. Cool, right?
Further, it offers a high screening speed thus ensuring that the customers do not have to wait long for the products to be uploaded or for placing the order. What a delight!
With the gamut of hosting, security, payment, support and backing up process taken care of, you can focus on other important business aspects like marketing campaigns, content, pricing etc. Did we see you nodding? Alright, then!
 Read about more about its performance, security, customer support, Marketing tools and Add-ons below.
Performance
Now, one of the biggest challenges that an E-commerce site faces is the speed. Every second counts and study have shown that customers usually wait for just about 4 seconds before calling it quits. Thus, the speed of the site definitely matters.
Well, we tested Shopify for its speed and here is what we found.
So, Shopify guarantees high speed and offers 100% SSL, thus ensuring quick loading of your website.
Security
Building ecommerce businesses with all checks and balances in place are the need of the hour.
With Shopify, you do not have to worry about hackers and other illegal sources making their way into your website and stealing crucial information. It offers online support by pros, and as far as security is concerned and ensures complete security of payment gateways.
Since yours is an Ecommerce portal; customers are most likely to use their debit and credit cards to make payments. As the business owner, it becomes your responsibility to ensure that the customers are offered premium security.
With Shopify, you don't have to worry about all this. The tool hands over all this work to the experts who take care of everything from caching the details to keeping the hackers away while also offering the hosting services as well. Also the fact that the company has major investments in security engineering makes it a safe site for all.
Customer Support
Whether you are a beginner or an expert, you can look forward to 24X7 support from the Shopify team to wade you through any crisis.
In fact, when it comes to customer support, nothing or no other tool can beat Shopify. In case of building an Ecommerce website using other popular tools, if you reach a dead end or a sharp turn, you are most likely to be left stranded with no answers. However, this is not the case with Shopify.
The tool offers awesome customer support and ensures quick resolution of all problems. It not only has a comprehensive FAQ section but also offers lightening speed support via emails and phones. As a business owner this surely comes handy, since you don't have to worry about unresolved issues.
Marketing and SEO Tools
As an Ecommerce website, your prime concern would be to grab the attention of more and more customers. One of the easiest ways to do this is through marketing and believe it or not, Shopify is a pro in this arena.
Now, this does not mean that you can look forward to some fancy marketing tools. But, you surely get your hands on all the essential and important tools like SEO, Adwords, email marketing etc.
The codes created by Shopify for SEO purposes are clean and crawlable. It offers a number of relevant tools to customize meta tags and meta description while also offering site maps and Search.
The most important thing however is the elimination of duplicate content which is the bane of all Ecommerce sites. With all the advanced SEO features in place, creating the relevant codes is quite easy.
Pro tip: check out here about finding profitable niche instantly.
Also, with Shopify, designing the landing pages for various marketing campaigns is very simple, be it for email marketing or something else. This is something you will not find on any other Ecommerce website developing tools.
You can even count on the platform to offer you pro tips that can help you improve your content and make it more SEO friendly. This is indeed a crucial parameter when it comes to conducting business online.
The Add-ons
If you thought that the features offered by Shopify are awesome, just wait and look for the wide range of in-built apps that it has to offer.
These include both paid and free apps that allow you to enhance the user experience of your website.
 Taking a leaf from Android, Apple and Facebook, the tool includes an app store of its own.
Wondering why? Well, since not all the required features can be included in the tool, Shopify has an app store that comprises of all the other add-on features that a business owner may want to include in the online store. There are free as well as paid apps in this app store.
This is surely a relief as every time you think of adding a new feature to your website; you would not have to go looking for an expert.
Another promising feature is the built-in Buy button. Though this may seem a bit confusing to begin with, it is surely an advantage for the brands that are popular across the internet. Also, this button proves beneficial for the companies who may not be very keen on setting up a fully fledged online store in another domain.
Thanks to the integrated "Buy" button, carrying out sales transactions becomes simpler.
Clearly, there is no end to the number of functions you can add to your online stores. But be ready to shell out more from your wallet.
We suggest start with basic features first and then when you are thinking of a bit more advanced website, you can toy around with the paid apps.
Are they worth it? Hell, yeah! Some of these upgrades include more comprehensive and integrated business tools inventory management, bookkeeping, customer services etc. could that would make life easier for you and bring more value to the table.
Fees and Payments
But, there are no free lunches and Shopify stands testimony to that. Shopify does not have a free version.
Thus, you have to sign up for a plan irrespective of whether you are a startup or an established firm. The platform offers different types of plans which begin from Basic Shopify priced at $29 per month to Advanced Shopify priced at $299 per month.
Earlier Shopify was quite a costly affair especially for the startups. However, they refurbished their prices to become more favourable for the new organizations. Here are the four factors to consider when it comes to the new price.
Monthly Fee: This is based on the kind of features that you sign up for. It starts from $9 per month for the Lite version. However, this is only for the people who opt for the Buy Button feature. So, ideally you can say that the monthly fee for Shopify begins at $29 per month.
Transaction Fee: This is the additional fee that you need to render based on your sales percentage every month. Earlier this applied to all the plans but Shopify has now changed it. So, make sure to check before you sign up for a plan.
Credit Card Fee: These have always been charged in a standard way and are still the same. But, thanks to their newly introduced POS and processing network, the payments now directly go to Shopify, rather than through a third party processor like PayPal etc.
Add-On Fees: If you are looking for paid add-on features, you will have to pay for these. Though most of these are one time payments, some of the add-ons do claim a transaction fee.
All said and done, Shopify is surely a bit pricier than its other counterparts. However, let the price not be the only deciding factor since the difference is not a major one. So, do check out the features offered by the tools before deciding on one.
In case, you have enough technical knowledge and are just starting off, then opting for a different development tool would seem to be a feasible idea. On the other hand, if you are focusing on growing and marketing your business, then Shopify would surely offer you value for money. Though the pricing might seem high, the plus point is that with this tool, you do not need to hire experts and professionals.
The payment for Shopify can be done in two ways.
One is through Shopify Payments. If you use this method, you will not be charged an additional transaction fee.
You can also opt for payments through external payment gateways.However, in this case you will be charged an additional transaction fee based on the kind of plan that you choose.
Is the price good? Shopify offers different types of plans for its customers. However, it charges an additional transaction fee, a credit card fee and charge for the add-ons. All this can be a bone of contention at times. Thus, the tool may not be suitable for startups with small budget.
If we can make do with some of its cons, Shopify with its amazing features and customer support is one of the best choices for building an Ecommerce website.
So, here is why we give you a go-ahead on Shopify
High Speed is a big plus
Enhanced Security Features
Important Features are included
Impressive Customer Support
You get some Handy Marketing Tips
Customization of Design is easy
Integrated Apps and Buy Button
Keep in mind some of the, Cons :
It's a tad Expensive
Customization is not Easy
We are not crazy about the Blogging Software
Initial Setup a Complicated Affair
Somewhat Confusing Jargon
Changing Platforms after using Shopify can be Dicey
Sign up Process
Now let's get to the signing up process. Here is How Shopify Works.
We have already established that using Shopify is really not that difficult, though you may take some time to learn all the nuances. After your initial investment of a few hours, you can set up your online store in no time,
Decide on the various features that you would need for your website, think about your budget and then choose a Shopify plan.
In case, you have already bought a domain name, link it to your Shopify store. You can also buy a domain through Shopify.
Pick a template or design that you feel would be perfect for your online store. Customize this as per your requirements. In case, you don't find a design to your liking, buy one from the premium themes store.
Add in the product details like pictures, description, choices, price etc.
Add in the shipping costs, tax details to the website.
Set up a payment gateway. You can use Shopify Payments for the purpose or can link a third party payment gateway for the process.
Choose the apps to enhance the functionality of the website like customer details, accounting, marketing, sales, reporting etc.
Check all the codes and details in the settings and make changes if required.
Once you are satisfied with the design and website, let it go live and spread the word.
If you still struggled setting up an online store, check-out here the guide you can DIY and make money.
So what is the verdict? Is this platform for you?
We feel that important features that are required to build a website are included in Shopify. Thus, even a novice can use this tool to create an Ecommerce store without major hassles.
Clearly, the features and templates offered by Shopify are great. But, if you like to tweak things a bit to suit your preference, you may be in for a tough time.
This is because Shopify uses a particular set of customization setups which are difficult to change. If you are not too stuck with the setup you need and can flex a bit, it will be a good buy.
That said, Shopify may not be the ideal choice for small organizations and startups on a tight budget. There are other options available like Big Cartel that offer cheaper plans,
To put it very simply, we would say that -if you are thinking of growing or scaling up your business and are looking for an all-in-one tool that comprises of all the essential tools and features, to take your business online, Shopify is a convenient option.
But be ready to cough up a heavy fee. Is the extra fee worth it? Well, it's a simple to use interface suitably designed for first-time ecommerce entrepreneurs who wish to prepare to scale for added functionalities and high traffic. So, an extra fee for the simplicity and futuristic thinking is worth it.