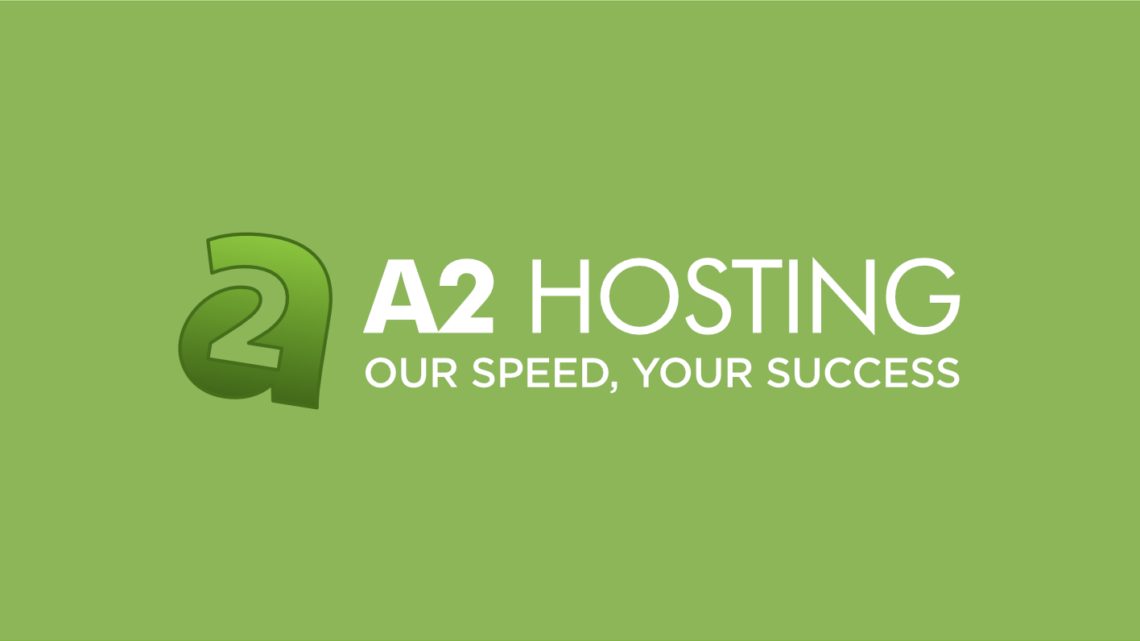 A2 Hosting Review : 25 Advantages and Facts That Nobody Told You
November 1, 2018
We Love A2 Hosting
Are you a website-building amateur? Or conversely, are you a professional user seeking ultimate dependability on dedicated server? A2 Hosting has a perfect solution involving speed, support, and security for your website.
If performance and speed, partnered with security and support, are all priorities in your shopping for web host, A2 hosting is the leadingcontender. With an eye for details and emphasis on performance, A2 hosting review intends to find and avoid the general shortcomings of different web hosts.
You have to read first which I recently published a blog post how to choose best website hosting company for your business.
What I found great about A2 hosting is that PRICE, PERFORMANCE and RELIABILITY are in perfect harmony.
Formerly known as Iniquinet, they have been around since 2001. As they are not as "web famous" as HostGator or BlueHost, they claim to brag speed of 20X faster. Additionally they make claim of 'guru support' and '99.9% uptime'.
Let's find out whether their claims are right or are just too good to be true with this of my A2 hosting review.
A2 Hosting review : Why is A2 Hosting So Popular And Well-Liked?

A2 Hosting has many impressive and unique features. It offers both traditional and latest options to balance their services to perfection. A2 Hosting is one of the first companies to provide PHP 5 and one of the first hosting companies to provide Ruby on Rails in shared hosting platform. Some of its basic features include:
300% Increase in Pages Load Speeds.
A2 Optimized Caching and 20X Faster Page Load.
Guaranteed uptime of 99.9%.
Average load time of page is 1.9 sec.
Support available for 24/7/365
Unlimited email accounts and bandwidth transfer
Host unlimited domains, Free site builder
Free SiteLock Security
A2 Hosting Review on Server features
The company kills when speed is considered. While A2 Hosting's Turbo Hosting plan is a great stepping stone before graduating from shared space, A2 also offers outstanding web hosting solutions after you are set to migrate to cloud, VPS or dedicated server.
All the packages from A2 hosting include multiple server locationsincluding Michigan- United States, Singapore, Amsterdam and Netherland. Whether you are looking for dedicated server, VPS, standard shared hosting or other hybrid solution.
A2 as one of the best web hosting services provider can offer all to meet your specific needs with:
Uptime of 99.9% or even higher
"Guru Crew" support available every day for 24*7
Handle connections more efficiently and faster
Improves security through SPDY support
Complete reports available on server uptime and speed
A2 Hosting Review on Email Features

Every hosting account available at A2 is loaded with the email resources. The resources can be easily found and managed in the cPanel control panel, which is under Email heading. As the best email hosting service, A2 Hosting has the following features:
Most popular email features and Free hackscan protection
Ultra reliable and screaming fast servers
Pre installed webmail software and Free SSD
20X faster turbo servers

A2 Hosting review on Ecommerce Features
All A2 accounts come with free eCommerce apps such as Prestashop, Magento and OpenCart. A2 offers many fast solutions to fit in all your eCommerce Hosting requirements, making it one of the best eCommerce hosting services provider with the following features:

Blazing Fast, Option to choose your turbo servers
Exclusive SwiftServer Platform
20X faster page loads and Softaculous support
Guru Crew Support available 24/7/365
Unlimited products listing and Multiple payment methods
Multiple currencies and language support
Multiple shipping methods, Customizable shopping carts
Large support community for eCommerce specifically

A2 Hosting Review on Security Features
The security of a website is very important as it can be easily hacked or attacked by virus. Having your website secure is quite important.
I also fiund that A2 offers some preventive, helpful measures like HackScan, a hack protection scanner for Perpetual Security and Free KernelCare, which run rebootless kernel updates automatically, to keep hackers away from your website. Let's see what else A2 has to offer when it comes to security feature:
A2 optimized plugins to prevent hacks
Brute free defense,  Virus scanning
Dual web hosting firewall
Security Monitoring for 24/7/365
A2 Hosting Review on Server Performance
Check out high performance hosting with Siteground
Control panel of A2 is a full featured online control panel which allows you to handle your domains via a simple to use web interface. With cPanel, you can easily manage all the aspects of your website, including files, emails, backups, site statics, FTP, etc. A2 hosting control panel is completely out of the box.
Below is a screenshot of how cPanel will appear when you first launch it in the A2 hosting:
Let's have a look at some of its features:
All clients get access to standard cPanel 11
No custom themes
Resellers get standard combination of WHM and cPanel
Dedicated and VPS get cPanel free
What did I like and dislike about A2?
A2 hosting says that their uptime, customer support and speeds are great. However, how great are they actually?
Well, it turns out to be pretty great. Here is why:
Second Best Uptime of 99.99%
Fastest provider of shared hosting
Efficient and fast Customer Support
Free SSD and HackScan to keep your site safe
Free Site Migration
30 Days Money Back Guarantee
Compatible with Common CMS
Some Minor Cons Of A2 Hosting
Costlier than average
Limitations of cheaper Plans
A2 Hosting Review on Hosting Plans
A2 Hosting offers a wide variety of plans to fit in everyone's needs from a blog owner to the most sophisticated corporate sites. All options offer you blazing fast performance choices. One can select from: shared, VPS, dedicated and cloud hosting plans.
Let's have a look at these options in detail to choose the best one for you:
Shared hosting for small business

I spent most of my time in testing this shard hosting plan from A2. It is perfect for those looking for web hosting for small businesses, shared hosting plans are the starting level services from A2.
They are an excellent place to begin for new sites and those who are not using much of bandwidth in form of visitor numbers, files being served or page views. You can get best shared hosting here and lot of features comes with the sharing plans including:
The shared hosting service from A2 is available across 3 tiers:
Lite – $3.92 per month
Swift – $4.90 per month
Turbo – $9.31/month
Upgrade your entry level hosting with a2 VPS hosting

When your requirements increase and your site becomes more famous or of more importance to your business and you, it is time to begin thinking about upgrading from the entry level hosting. So, moving to VPS hosting is the best step.
With VPS you can get access to bigger portion of server resources in comparison to the regular entry level hosting. This means that your site will perform better. VPS has same features as shared hosting along with some extras including:
Privacy given to dedicated servers only,
24//7 networks monitoring,
U.S. and European options for server location,
full network control,
SSD option
10 GB redundant networks,
and more.
These extras mean higher monthly fees. But the plans are quite competitively priced at A2:

Dynamic VPS: $9.89 per month
Managed VPS: $32.99 per month
Whether Self managed or Managed, VPS hosting is perfect for those who need more control over hosting or simply want a more stable and faster website.
A2 Hosting review on Cloud Hosting

This is another hosting service on offer and it is an option which helps you design your customized server. It enables you to set memory, CPU speed, number of CPU cores and available disk space.
As your requirements change, you can easily and quickly resize your own account accordingly. Some great features of cloud hosting general package include:

6 CPU Cores
6144 MB Memory
1200MHz CPU Speed
50 GB SSD
2TB/month Outbound Data
Cloud Hosting: $15 per month (increase in resources can increase monthly fees)
A2 Hosting Review on Dedicated Servers
With this top class hosting option, you have your own server – no sharing of hardware and resources. If your site is mission critical, dedicated hosting is definitely for you. Some features include:
configure the server & have Linux OS options,
24/7 monitoring of server, hardware maintenance,
root access. free cPanel already configured,
user-friendly management levels
HostGuard management of server.
Like VPS, dedicated plans are accessible in 2 types i.e. managed and unmanaged. The managed option is great for those who want highest available performance and are happy with someone who can take care of their server.
But if you are a developer needing complete control over your hosting environment, unmanaged option is the best for you.

Unmatched dedicated hosting: $99.59 per month
Managed dedicated hosting: $141.09 per month
A2 hosting offers a variety of best cheap priced hosting solutions to select from: Shared, Dedicated, VPS and Cloud servers with price ranging from $3.92 to $ 141.09 per month.
How Much Does It Actually Costs To Migrate To A2 Quickly?
A2 hosting will help you to relocate from any other hosting provider, if your website uses cPanel currently that that too for free – GRATIS!
A2 Hosting Review on Performance

If A2 lacks in some aspects, it makes up with Swift server, the newest advanced technology with maximum specification level that guarantees indisputable hosting performance. Features of Swift Server include:
SwiftCache – Involves use of Ram/hard disk to produce a full speed digital experience by working with Turbo Cache
20X Faster Turbo Server – Driven with Turbo Drive, websites will load almost 20X faster
Quadruple Redundant Network – Helps you stay connected even if numerous US A2 data centre link go down.
A2 Hosting Reviews on Server Speed

The company kills when speed is considered. People at A2 are highly obsessed with web hosting speed. Everything is stored at SSD including OS, files and databases. A2 offers super fast speed. Use of SSD drive is what makes them best in speed test result. You also get:
10GB redundant networks, 64GB RAM
12 core services, Free Cloud Fare, a content delivery network
I performed a speed test of iPage on bitcatcha, an awesome tool to check the speed. The test site performed a "B" in this speed test. The speed from different locations were US(E) – 15 ms, US(W) – 75ms, London – 102ms, Singapore -263 ms, Sao Paulo – 135 ms, Pune – 364 ms, Sydney – 237 ms and Japan – 276 ms.
A2 Hosting Reviews on Uptime

A2 hosting guarantees 99.9% up time. They are so confident and transparent that they publish real time 30 days up time stats for public access. As a great move to support confidence, they offer service credit of 5% paid fees for the month, for each hour your site is unreachable.
A2 hosting reviews on Customer Support

Another big plus I found about A2 hosting was its customer support. A2 hosting follows its string of impressive performance with helpful, friendly and US based support. They are readily available 24/7/365 via phone, chat, email and ticket submission.
I tried reaching to their customer support to offer an unbiased, fair A2 hosting review and was instantly connected. Their representative was quite responsive, answering all queries quickly.
Customer services for 24/7/365.
Personal touch to offer you the required service at the time you need.
In-house staff, never outsourced
Fluent English speaking staff
Is A2 Famous On Social Media Platforms?
A2 Hosting has its account on all major social media platforms like Facebook, Twitter, LinkedIn, etc. Famous among a large number of people, it has over 2500+ likes on Facebook and 7800+ followers and 7000+ tweets on Twitter, making it a well-liked web hosting services provider.
What Is The Refund Policy Of A2 Hosting?
If your site goes down due to any reason, it may cost you lots of new clients and revenue. A2 guarantees 99.99% up time guarantee and its technical professionals work diligently to make sure that your business stays live always. It uses the most sophisticated data centers and best practices to ensure that your website has latest security patches.
Try for yourself. If you find that A2 Hosting is not ideal for your requirements for any reason, you get a complete refund within 30 days or pro-rata refund for unused services in case you cancel them after 30 days.
What Is In The Other Websites Reviews About A2?

As per A2 Hosting Reviews on other websites along with our review, we undoubtedly recommend A2 Hosting because it delivers what matters the most: PERFORMANCE.
In spite of flying under the radars for years, they provide a few of the finest speed results and uptime. Their attentive and friendly customer support is like a cherry on the cake.
As per A2 Hosting Reviews, it offers a great array of hosting options, all with their variations and tiers. This means that you can begin on the best cheap prices plan and get your site online instantly for little financial outlay.
A2 Hosting has highly competitive pricing plans in order to meet a range of needs.
Overall, it is a solid option for your site, no matter how small or big, how much resource hungry or what software it's powered by.
Who Do I Recommend A2 Hosting For?
Are you a website-building amateur? Or conversely, are you a professional user seeking ultimate dependability on dedicated server? Perhaps you are lost in the mid, looking for a happy means between VPS and shared hosting.
Irrespective of where you fall in the hosting requirements spectrum, A2 Hosting has a perfect solution involving speed, support, and security for your website if you've:
A WordPress Blog
Resume And Portfolio Site
Local Business Site
Small e-commerce
How To Signup With A2 Quickly And Successfully?
Signing Up with A2 is quite simple.
Just visit www.a2hosting.com
Move to "Account" tab on the upper ride corner.
Click Register, place an order and enter your details.
And you are ready to go!