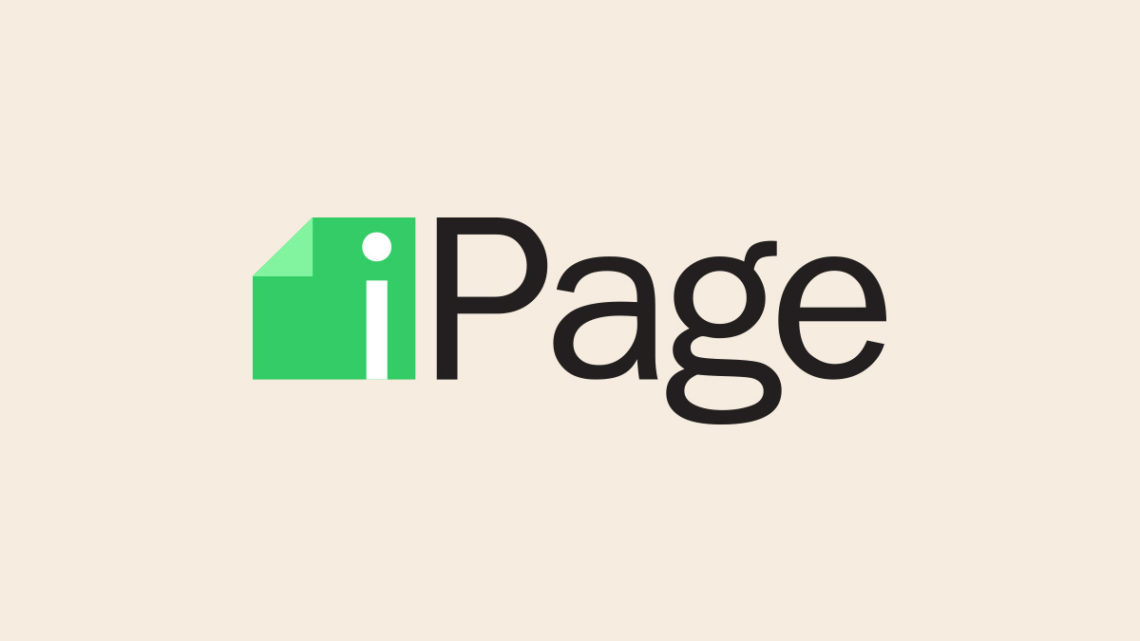 A Close Look At iPage's Hosting Secrets That Will Blow Your Mind
November 2, 2018
One of the best, budget hosts around the world, iPage hosting is a great hosting choice. iPage hosting offers excellent server performance and features for a low cost. Included in their different plans are free marketing materials and website builders.
If you're looking for a reliable, cheap web hosting service provider, iPage should be on your list. Established in 1998, with iPage you can host business, personal, non-profit and social websites. Today, iPage stands as one of the highest successes in web hosting industry.
Offering a range of web hosting, it is an excellent choice for website hosting for beginners, website hosting for businesses, website hosting for musicians, website hosting for nonprofits, website hosting for artists, etc. iPage offers a super low starting price, which makes it an ideal option for people starting on a very tight budget.
iPage recognizes that each site owner is different and has different needs for different features with the hosting package. Thus, the company offers many different packages to suit everyone's needs.
All in all, it is a remarkable bargain for people looking for something that is reliable, user friendly and affordable. Read on my iPage hosting review to find out more about its features, advantages, disadvantages and more.
What Are A Few Of The Breathtaking Core Features Of iPage?
iPage does not hold back on its hosting features. In fact, it is quite generous in offering you with lots of best features and the coolest add-ons within the industry.
As core hosting features, you get 1 Domain Name, Unlimited Disk Space, Unlimited data transfer, Unlimited Multiple Domains and Free Domain Registration. You also get:
Linux based, vDeck Hosting, Transfer Capability
Unlimited Mysql Databases and $100 Google Adwords Offer
Website Analytics Suite and 24/7 Email, Phone And Chat Support
30 Days Money Back Guarantee with Online Knowledge base
1-Click WordPress Installer and Weebly Website Builder
Mobile Optimized Website Builder
Hundreds Of Themes And Templates
CMS( Joomla, WordPress, Drupal, Etc)
Free online store, security suite and  SiteLock Security
What Will You Get With iPage's Server Features?
All iPage hosted sites served from East Coast. iPage is housed in two datacenters both situated in Boston. Both the data centers are equipped with same equipments and network architecture. The iPage server features include:
Fully redundant pooled server architecture
Runs on N+1 power (AC and DC)
Affordable plans
What Is Included In The iPage's Unmatched Email Features?
We all know that email nowadays is the most extensively used type of communication. Therefore, have a close look on email features of the web hosting service provider is a must.
So, let us have a fast round on iPage's email features. Every email account with iPage comes fully loaded with different email features including, but not limited to:
Check email with WebMail
Email accounts using your domain name
Secured and unlimited email accounts
Customizable email addresses with domain name
Auto responders with Email forwarding
Virus checking and Customizable spam filters
POP3/IMAP emails accounts
What Is Included In The iPage hosting Matchless eCommerce Features?
iPage also offer you with stress-free eCommerce if you want to sell online. A free online store? Isn't it great? You can also market your website with iPage easily with$100 Google Adwords credit, making it the best website hosting for eCommerce. iPage eCommerce features include:
Create free online store with Simple 1-click installers
PayPal Integration
OpenCart ,AgoraCart, OSCommerce shopping cart
Zen Cart and PrestaShop shopping cart
TomatoCart shopping cart with Shared SSL
Check out wordpress themes for e-commerce here
If you want to buy genuine wordpress themes, you can buy directly from the developers.
Pro tip : Read about shopify here and learn more about how to setup online store and make money.
What Are The Unique Security Features Of iPage?
There is no point to have a website if it is open to attacks from anyone and everyone. To avoid this, iPage does offer:
Anti-malware monitoring for emails
SSL certificated, SiteLock security
1GB free cloud storage onboard
Network scanning, Highly secure data center
What are the Unique, Yet Powerful Control Panel Features?
Let us get real, every business owner does not have the time to commit to learning about online technologies and web hosting work. Most people look or a fast solution to get a fantastic site up and running to make sales and money.
If you are one of them, you're going to like the little features of iPage as they use vDeck, one of the finest admin control panels. It lets users to tailor its menu for easy navigation. Its features include:
Easy uploading of files, Secure file manager and FTP
FrontPage Extensions, Carbonite Online PC backups
Power Plug-ins, Supported Scripts and software
Compared to traditional cPanel provided by most of the website hosts, iPage's vDeck control Panel offers many functionalities and features that weren't made available making it the best website hosting service.
If you're an intermediate webmaster or a beginner, I'd highly recommend iPage due to ease of its user panel Below are a few basic functionalities which have been mastered fully by iPage in its control panel.
Email Management – Manage your spam setting, access your WebMail, and control auto responders. You can even forward all mails to one location.
Website Management – Make your site with simple to utilize drag and drop website builder tool and keep the website going with simple to use files and FTP management tools.
eCommerce Services – Are you looking to sell from your site? vDeck makes it simple with different, flexible shopping carts, gift card and credit card options all easily accessible from eCommerce tabs of iPage cPanel.
Account Management Services – The vDeck also features a completely separate section for billing and account information. With that you can update billing information change your password, make a payment and more from "Account Information" tab.
Marketing Services – Market your site utilizing any of the advertising tools accessible in "Marketing" section. Get free Facebook, Google and Yahoo advertising credits. They are included directly in the vDeck control panel of iPage.
What are the iPage hosting Advantages and Disadvantages?
When we talk of iPage, the very first thing which comes in mind is how reasonable its hosting services are. But beyond this advantage, you'll see that iPage isn't about inexpensive hosting, but high quality hosting too. So,  let's have a look at some of its advantages and disadvantages below in this iPage hosting review:
Pros
VERY inexpensive hosting
Quite amazing customer support
Great security option with SiteLock security
Integration options and third part application support
Upfront, Honest pricing
24/7 server support
Server managed completely
Cons
Below average uptime of 99.67%
30% slower page loading times than average
Expensive renewal costs
No cPanel
Expensive domain names
What Are The Different Hosting Packages iPage Has On Offer?
Creating a site hasn't been simpler than it is with iPage. It offers you with the needed tools to make an online presence which you wanted always. So, let's have a quick look at the different plans iPage hosting offers in this iPage hosting review.
Shared Hosting
iPage offers its shared hosting under its Essential plan only. It is an excellent option or local blogs,, sites and any other type of site which won't get more than 200 visitors every day. With a shared hosting account, you get
Free domain registration
Unlimited disk space, domain names and MySQl
Unlimited email accounts with Free Weebly site builder
SEO marketing tools and Hundreds of templates
1 click WordPress installer, Scalable bandwidth
$100 Google Adwords credits
24/7 customer support with 30 days money back guarantee
Essential Plan – $1.99 per month
VPS Hosting
VPS hosting by iPAge is perfect for you if you are expecting your site to get more than 200 visitors per day. That means if you expect higher traffic volume or have particular compliance requirement which prevents you from utilizing shared plan, this is a great option to consider. VPS hosting features include:
Simple to use control panel interface
High performance at reasonable prices
Cloud based flexibility, 24/7 expert support
Free domain name registration, Free marketing credits
VPS Hosting is available in 3 plans, namely:
Basic – $19.99 per month
Business – $47.99 per month
Optimum – $79.99 per month
VPS Hosting Price
Starting from $19.99/month for Basic, you can go for Business ($47.99/month) or Optimum ($79.99/month).
The Basic plan comes with 1 Core CPU, 40 GB Storage, 1 GB RAM, 1TB Bandwidth, and 1 IP Address.
The Business Plan offers 2 Core CPU, 90 GB Storage, 4 GB RAM, 3TB Bandwidth, and 2 IP Addresses.
And the Optimum plan has 4 Core CPU, 120 GB Storage, 8 GB RAM, 4TB Bandwidth, and 2 IP Addresses.
Dedicated Hosting
iPage also offers mid-of-the-road, solid dedicated hosting plans. Some of the features of dedicated hosting I found include:
Independent control, Cloud based flexibility
Dedicated resources like mirrored storage and extensive security
Scalable payment terms and resources options
24/7 expert support
Free domain name registration with marketing credits
Dedicated hosting by iPage is available in 3 tiers including:
Startup plan – $119.99 per month
Professional Plan – $151.99 per month
Enterprise Plan – $191.99 per month
Dedicated Hosting price
Dedicated hosting by iPage is available in 3 tiers including, Startup plan at $119.99 per month, Professional Plan at $151.99 per month and Enterprise Plan at $191.99 per month.
Startup plan at $119.99 per month offers Intel Xeon E3 -1220LV2 3.5 GHz, 3 IP Addresses, 5 TB Bandwidth, 500 GB storage and 4 GB RAM.
Whereas Professional plan includes Intel Xeon E3 -1265LV2 3.3 GHz, 4 IP Addresses, 10 TB Bandwidth, 1000 GB storage and 8 GB RAM.
And the enterprise Plan includes Intel Xeon E3 -1230V2 3.7 GHz, 5 IP Addresses, 15 TB Bandwidth, 1000 GB storage and 16 GB RAM.
WordPress Hosting
If you are looking for webste hosting for eCommerce, then iPage offers that too. Some of the top features of iPage's WordPress Hosting include:
Unlimited Storage
Unlimited emails
Unlimited monthly data transfers
SSD based storage
Excellent customer service
Enhanced security
WordPress hosting comes in two plans:
WordPress Hosting by iPage is available under two plans: WP Starter ($3.75/mo) and WP Essential ($6.95/mo). See also the list of powerful portfolio wordpress themes.
WP Starter plan offers core hosting plan, customized control panel and pre installed plugins and themes. While the WP Essential package offers core hosting plan, customized control panel, pre installed plugins and themes, enhanced security, super speed and WordPress Expert support.
How To Move Your Site To iPage hosting?
You can migrate to iPage to host your website on it from any other service provider. This service is available for free from iPage. If a user wants to migrate his site to iPage, then there are two options:
Transfer the domain name of website to iPage domain registrar.
Transfer the whole website.
How to rate iPage's performance- good or bad?
When it comes to performance, iPage hosted sites are the fastest. iPage is quite reliable with world class equipments and technology like HP ProLiant and Dell PowerEdge servers.
I tested iPage for performance with Bitcatcha. It showed the response time for US (W) – 75 ms, US (E) – 15 ms, Singapore – 269ms, London – 97 ms, Sao Paulo – 134 ms, Pune – 262ms, Japan – 316 ms and Sydney – 235 ms. The performance was "C+" as per the test, not a too good one.
What about iPage's speed? Is it good, bad or average?
iPage is known to be the fastest when it comes to page load times, winning over all its competitors. So, you can completely trust it with its average page load speed of 0.54 seconds only.
Learn Absolutely Remarkable Things About eHost You Need To Know Right Now
Is There Any Uptime Guarantee Offered By iPage?
Although, iPage does not offers any uptime guarantees, still it has managed to somehow offer one of the best uptime in the industry. You can bet, your website with iPage will be up almost 99.9% times. iPage has 99.9% uptime reliability a long with one of the topmost uptime records within the industry, so you can rely on them completely.
What Are the Best iPage's Customer Support Features?
Customer support of iPage is quite easy to get into. Some features of iPage's customer support include:
24/7 phone, email and online chat support
Online help center, Ticketing system
Step by step tutorials
Trained customer service representatives
I tested its online web chat and phone support. My online chat was quite straightforward. I had to wait for lesser than a minute on a weekend afternoon to find out how to import my existing website.
He quickly offered me a link to iPage knowledge database articles explanation what I required to do.
I then dialed in the phone tech support on one weekend morning to enquire about the difference between utilizing WP Essential and WP Starter WordPress hosting. The representative offered me a short rundown of all the differences.
Do iPage hosting Offer Anytime Money Back Guarantee?
iPages offers anytime Money Back Guarantee. You may activate this guarantee anytime to cancel your contract and get a refund. Though most web hosting providers offer 30 days refund policy, iPage promised remainder of unused fee back when you cancel.
How Popular Is iPage hosting on Social Media Sites?
With 29K+ likes on Facebook, 5900+followers, 4900+ tweets on Twitter and 900 followers on Instagram, iPage is quite famous on social media platforms as well as one of the top hosting services provider.
What Are the Reviews About iPage hosting On Other Websites?
With unlimited essentials, like disk space, bandwidth, site transfer, domains, databases, and email address at your own domain, iPage really throws everything possible into making your website launch as stress free and seamless as possible.
See also 19 Important Facts You Need To Know About Hostgator
I have checked iPage Hosting Reviews with other websites also, which give us a very positive feel towards iPage. According to those iPage hosting reviews, iPage is one among the most reasonably priced hosting companies at present.
It offers the best in everything it has on offer. They make every client feel like a valued client by offering top class services.
What Are the Top Websites Hosted By iPage?
iPage has hosted millions of sites already since it started. Below are some of the sites hosted by iPage:
alicesc.com
brphoto.tv
diyswank.com
foliolit.com
ryanyarn.com
store.sinusoid.com
www.luxuryblack.com
estivals21.net
livehealthmart.com
optimisinnovations.com
gogeekster.net
taxautonomy.com
For Who Is iPage Recommended For?
iPage is perfect hosting service provider for those looking for starting a website or small or medium size businesses as it is an affordable and cheap web hosting service provider. It is highly recommended for:
Blog WordPress, Small eCommerce
Portfolio and Resume Site
Local Business Website
How To Sign Up With iPage?
If you want to host your website with iPage, the sign up process is very simple:
Simply visit www.iPage.com
Click on SignUp Now Button
Type your domain name and check availability
Feed your billing information
Confirm your purchase
And you are ready to go