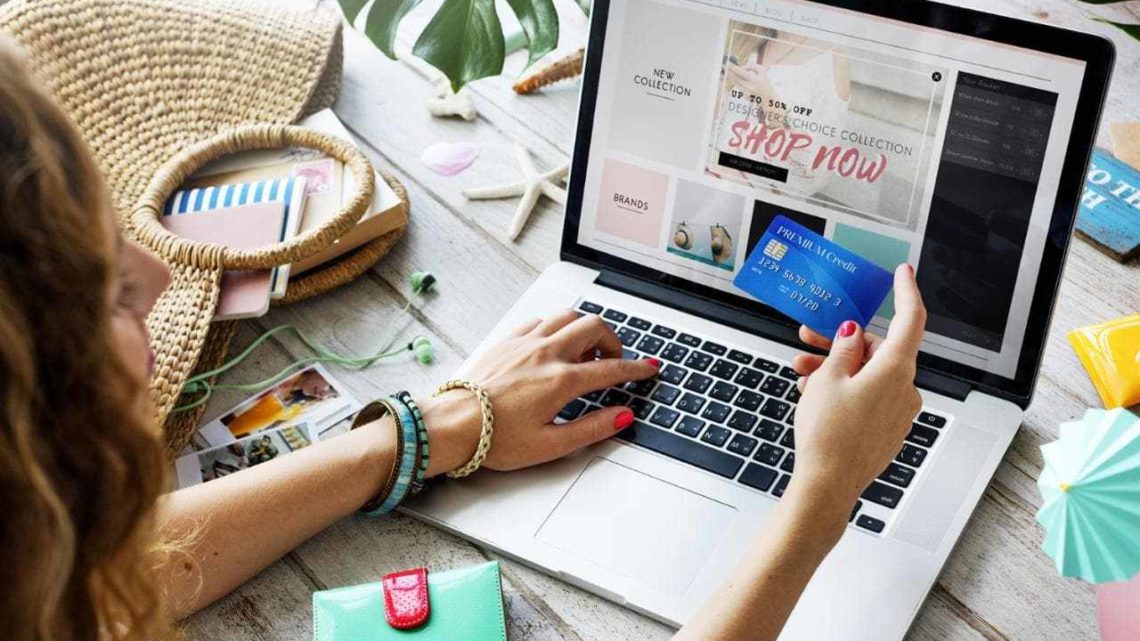 How To Setup Online Store Like A Pro (9 Steps Formula to First $100K)
November 5, 2018
When it comes to setting up a business, e-commerce is coming on strong.
In 2017, the experts had predicted that e-commerce will represent 9% of total retail sales. This is expected to exceed $2 trillion in the next few years. Of course, this will make e-commerce the fastest growing medium.
To stay ahead of the pack, you need the right tools, smart marketing and minimum investment costs with promising returns.
Here's how you can set up your online business in the quickest possible way. Just go by the book and you will make digital marketing work to your advantage.
 Step #1 : Domain name matters.
Pretty much the first step to any online business.
This is obviously the stepping stone, as you might think. What most businessmen venturing into the online world do not understand is—it doesn't end here. This is the most significant step.
A domain name is your brand's identity.
So how do you make sure that you are making the right choice?
The rules are simple. Don't overthink.
You can buy a domain name directly from your web hosting provider. Another option—Get it done through a separate domain name service. The latter works better for those using their own servers.
In case you are opting out for a separate domain name service, use something along the lines of no-IP.com. This will give you a static IP address. This address will identify your computer. If this address is changing constantly, you won't be able to assign a domain name to your server.
There are plenty of websites that offer enough independence to make this happen. Go with GoDaddy, register.com or namecheap.com.
The next big worry is— How to choose a domain name?
It's not as complicated as it sounds. Keyword optimization is the key to finding the right domain name.
Of course you'll be tempted to use something totally different and catchy. But this could be a mistake.
You want to create something more simple and easy to remember for visitors. Quirky names do not get your site ranked high in search engines.
Try a clever mix of words that are both memorable and easy to find. Ideally, words that pop up in the first ten searches.
 Step #2. It's time to find a Web Developer.
Professional. Quick. Smart.
These are the three words you should look for when looking for a web developer. You don't want to waste time in setting up the whole website and lose potential business.
At the same time, you want someone who knows the rules of the game. Spend time in vetting the right person. References are a great help. Try looking for someone with a sound graphic designing background. They help you in fast execution keeping your design preferences in mind. They can crop images to the exact size.
Once you have an expert on board, it is time to set deadlines. They shouldn't waste each day waiting to hear an approval from you. Create the basic picture of how you want it.
The most important question to ask here: Does the developer have experience in the genre of website you are planning to create?
If you don't have a web developer, you too can use any third party platform to upload your products. This usually comes at a fee, but does make the work more manageable with many added features and support features. This includes sites like Shopify, BigCommerce and many others.
Step 3: Choose the right platform
Flexibility is the operative word here. Don't cut corners on the flexibility of your online business. Even if it means an elaborate vetting process.
There are options like Selz where you can easily integrate the existing site in the new one or simply create a new one in just a few simple steps.
It is super easy to create a professional and stylish eCommerce website even if you are starting from the ground up. You just need something which can easily be customised. You just need to find the right point of contact.
For existing website users, there are ways to buy widgets and buttons to add to your online store. For WordPress users, they have a free Commerce Plugin. You might want to give that a look.
Pro tip: If you still confused about platforms check out our shopify review, bigcommerce review and salehoo review here.
 Step 4: Design your store
Now that you've bought the domain, and picked the right web developer, let's tell you how to design your store.
And this is where the flexibility of a website comes into play. You can easily add products, pages, videos, text, images, blog posts, videos, etc and create an interesting mix of things for your customers to look at.
What should your theme represent?
The brand. Yes, all the way. From the colours to icons, photos to the way your store name reflects, it should exude the vibe of the brand.
Your web developer should help you choose the themes easily with previews that work quick.
Here's what you should include in the theme:
A Contact Page: This is the most obvious addition. Figure out in advance how you want to play with this page. There could be a contact details form for you to contact your customers. That said, always provide them with a number or an email where they can get in touch with you.
A Photo: Put a face to who people are dealing with. They want to know the face behind the story.
Video: Videos are often great tools to hook the visitors. onto your pages as well.
A logo: This is one of the most powerful tools for branding and recognition.
Payment Security & Trust mark: Let people feel comfortable. They should know they are investing in the right thing and are dealing with people who mean business.
Find out more about choosing the right theme in Point #6.
Overall, make sure that your store looks professional (of course, depends on what you are selling).
Step #5: Look into the legal know-hows.
Get everything you need to make your online store legit. Get the paperwork in place. This should be on priority. This is pretty simple:
Register your business
Get a vendor's license
Get an attorney to assist while you are still putting together your online shop.
Ask yourself some simple questions:
Where do you wish to be domiciled?
What are the taxes you are required to fill?
What are the appropriate articles of incorporation you need to register?
Will you require a Vendor's License for additional taxable sales?
For those starting a nonprofit startup online, you have to understand the rules and make sure you play by the book all along. This is where an attorney comes into play.
 Step #6: Add products
Now that you've taken care of the basic formalities, let's figure out how you can add different products. This is pretty simple.
Just follow a few basic steps and you are sorted.
What is your product type? Is it physical, a service or digital? For instance, if you are offering a video course, you want to ensure that your web developer offers a good bandwidth to so that you can store and upload the files easily.
Describe your product and different categories comprehensively.
What is the price for each and how much quantity is available?
Upload premium quality images for preview. In some cases, audio files and video previews also work well.
Just remember, if your pictures take too long to load, you might lose customers. Also pictures with whitebackground make better impact. You can hire Product photography specialist or go DIY for taking product pictures.
More so, when you have a lengthy boring description with it- it's a buzzkill. Brevity is the rule of the game. Less is more.
Step #7. Choose the right payment gateway.
Last, but probably the most important part of your success story, the money.
Choose the right payment gateway. All those payments you make online through debit or credit cards go through a payment gateway.
This is your time to get familiar with options like PayPal or Stripe.
For businesses that accept recurring bills, credit cards, recurring billing, etc, go with something like authorize.net, 2checkout.com, fastcharge.com, etc.
The trouble with receiving payments doesn't end there. The next thing that usually takes time is getting the approval for a payment gateway and credit card processor.
The best way to start is to get a secure checkout process set up. In fact, it is better if you put together a Privacy Policy and post it on your website.
Dig some more into what your delivery methods will entail.
Step #8. Figure Out Shipment
Here's the thing to remember before you launch your website—figure out where and how you will ship your inventory. Find the right vendors and find out if they will be using the option of dropshipping or will need you to store it at your warehouse.
Another important thing to ask if they will use the FedE, USPS or UPS system. Some vendors use a combination of the three to ship and track products. You must know what they are using to package your product and if there are any promotional materials that they can put on the product.
But that's not all. How your products reach your consumer makes a lot of difference. Here are a few steps you could look at:
Packaging Options: There are plenty out there. You can pick from common options like boxes, envelopes, etc. Some places like Uline, Shopify Merchant, etc give you a wide range to pick from. You can choose anything between bubble mailers, moving boxes, multi-depth, wine shipment, wood craters, etc.
Keep it light and small
Offer free shipping
Consumer pay for Real time carrier rates
Flat rate is the best option
Apart from the above mentioned points, find out the rates that different countries charge. The prices may vary according to the type of product, shape, size, etc. Shipping Calculators like UK Royal Mail, Australia Post, FedEx, UPS, etc. help you a great deal in comparing prices of shipping in various countries.
Use them before charging your clients.
Step #9. Digital Marketing is Everything
But the two most important steps that work for e-commerce businesses are— SEO strategy & Digital Marketing. So, before we get down to the setting up your website, let's look into these two.
There's no point of any of this if you do not use the right tools and strategy for digital marketing. There's so much more to learn when it comes to digital marketing.  However, to begin with, you need to know the very basics and how they work. Here're a run down on the quickest tips on Digital Content and Marketing Strategy:
Keep an Eye on the Competition
Draft your Content using below tips
Simple Calls-To-Action: Book, Request a Quote, etc. are steps that need to be as simply put as possible. You don't want the user to waste time in looking that up. Make sure this is vibrantly mentioned.
Crisp Messaging: Don't beat around the bush. Make it simple.
Landing Pages: When you talk about something, have a designated page for it.
Employ a Smart SEO and SMO strategy
The one-page and off-page SEO strategy you choose will define how people can find you on the internet. This is why it's so significant. While there are many tools out there on how you can go about this, here are a few quick tips to guide you in the right direction.
Quick tips for smart
Brainstorm over potential Keywords
Meta tags signify how well you are using the keywords
Goes without saying, content is king
Create backlinks, but not randomly. Make sure the backlinks are quality links
Product images should have files with relevant keywords
Digital Campaigns: Craft engaging campaigns that get users excited about your product or service. Use the right mix of promotional tools like Google Adwords, PPC, Facebook Advertising etc.
See more about how to find profitable keyword niche.
And then you have services like HARO, ProfNet, Businesswire, etc that help you get in touch with the right reporters in the field and turn out to be the most effective tools when we are talking SEO and PR business.
These simple steps can save you from a lot of trouble that goes into creating an online store. Starting your own online store is exhausting as the task is elaborate. But once you have these steps in place, it's all easy from there on.