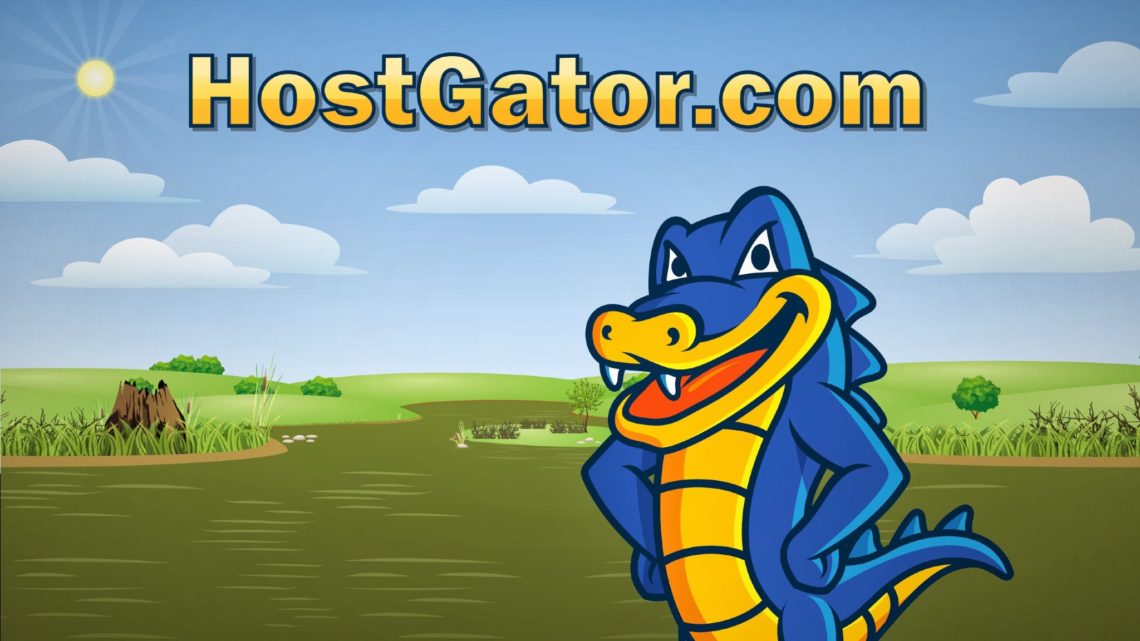 19 Important Facts You Need To Know About Hostgator
November 2, 2018
HostGator has been there for more than a decade and it's well respected for its numerous servers and their constant reliability. Mostly known as shared hosting provider across the world, HostGator supplies decent VPS and dedicated options still if you require your website to scale.
Before you go, check out our recent post about how to find best website hosting service.
HostGator has more than 9 million domains, which has made it one of the most famous web hosts out there. With 99.9% uptime guarantee, one-click WordPress installation (see more about portfolio themes for wordpress), and 24/7 customer support, it is an excellent choice for all website owner.
Check wordpress themes for directories, WordPress themes for business, WordPress e-commerce themes and buy secured wordpress theme providershere.
HostGator is the ideal choice for business and personal websites, blogs and eCommerce sites. You get unlimited bandwidth and unlimited traffic even with the basic hosting plans. For both professional and personal websites, HostGator is the top choice.
Let's dive into this HostGator review to find out more.
1. What Basic Features Make Hostgator The Best?

Feature features, features… HostGator is filled with features. Based in Houston, HostGator was founded in 2002 This web hosting company has developed from a small hosting provider to a very big international company, hosting millions of websites and operating more than 5000 servers.
HostGator isn't just popular, but I found that it also offers outstanding services and speedy customer support. It is a features rich best web hosting services provider offering unlimited bandwidth, unlimited disk space, unlimited sub domains.
Below are the other important features that you'll get with any HostGator web hosting package –
45 days money back guarantee,  Easy to use control panel
Site Builder App, Instant Backup and Affordable Plans
Free website templates, 24/7 support and IP deny manager
Hotlink protection and SSL Certificate
Unlimited MySql database and Unlimited FTP
Free website migration with POP3 Account
2. Do HostGator Have A Reliable Server?
HostGator does not own their servers actually. HostGator rents them from SoftLayer. SoftLayer has 4 diverse data centers located in Houston, Washington DC, Seattle and Dallas.
HostGator servers are situated on these data centers taking benefit o all the professionalism and experience that SoftLayer has to provide. The HostGator server's features include:
Both Windows and LINUX operating system
Dedicated IP addresses, 99.9% uptime
High technology servers and Multi Giga internet connections
3. What Amazing Email Features Does Hostgator Have On Offer?
What is the point of an online presence if visitors to your website cannot contact you? If you are looking for the best website hosting for email, HostGator offers an unlimited amount of email accounts from the beginning.
Creating email accounts is an easy process. Some of the email features it offers include:
WebMail Access: RoundCube, Horde, SquirrelMail
Unlimited POP3 Email Accounts with SMTP
Prevent spams with SpamAssassinP support
Unlimited AutoResponders, Email Aliases, Mail Forwards 25 Mailing Lists
5GB Space for Every User, 99.9% Uptime
Supported apps include Outlook Express, Outlook, Eudora, Windows Mail and ThunderBird
4. What Are The Most Attractive E-commerce Features?

HostGator is one of the best website hosting for eCommerce. HostGator is perfect if you want to host an eCommerce shop or store because of its following features:
100% Magento Compatible Hosting, Mojo Market Place
Dada Mail t send email based newsletters to subscribers
eCommerce packages including SugarCRM, ZenCart, phpCOIN and Magento
Lots of design options
5. How To Protect Your Website With Hostgator'sSecurity Features?
After you've a website you're happy with, you want to make sure that it's safe and secure. All types of problems can harm a website, from regular content update, testing new plugins, security patches or external threats like a malware and malicious users. HostGator offer certain features to avoid this including:
Complimentary backup services for a week, and Free SSL Certificate
Automatic Malware removal and Hotlink protection
6. What are the Most Flexible Control Panel Features?
Control Panel is the software which runs your server backend. HostGator uses the most recent control panel software to quickly power their administration console.
You can now get rolling promptly, including tasks like creating and launching the eCommece shopping carts. Its layout and the way on which its processor runs, makes performing tasks seamless and logical.
I used the Hostgator's control panel and found the following features to be great:
Latest cPanel
Instant Shopping Carts, Portals, Blogs, Formmail, Forums and Counters
Website Statistics- AWStat, Raw LogMAnager, Webalizer, Refferer & Error Logs
Custom Error Pages and Password Protected Directories
Web Based File Managers, IP Deny Manager, HotLink Protection, Redirect URL
Some Sections of HostGator Control Panel Include:
The HostGator Links Section – This section includes the billing system, domain management, account addons, live chat support, support portal, website templates.
The Mail Section – It includes web mail, email accounts, spam assassins, forwarders, auto responders, mailing lists, default address, import addresses/forwarders, etc.
The Databases Section – This section includes MySQL Databases, MySQL Databases Wizard, Remote MySQL, phpMyAdmin, etc.
The Security Section – This includes Password Protected Directories, IP Deny Manager, HotLink Protection, etc.
The Advanced Section – this section includes Apache Handlers, Index Manager, Image Manager, Network Tools, CloudFlare, etc.
The Domains Section – This section include addon domains, subdomains, redirects, parked domains, simple DNS zone editor, etc.
7. What are the Advantages and Disadvantages of HostGator?
HostGator is a web hosting service provider with a very old, great reputation for excellent web hosting services and proficient support. Though not the cheapest host, HostGator offers a wide range of services and features for almost anyone.
Let's have a look at the key advantages and disadvantages of HostGatorin this HostGator review today:
Advantages
Decent Support, Free Migration and Enhanced Security
45 Days money back guarantee, User Friendly for the beginners
No restriction on disk space and bandwidth
Free Weebly Website builder
Disadvantages
Bad uptime of 99.82%, Mediocre Page load times
Extra Fee for real Backups
8. What Are The Services Offered By Hostgator?
HostGator has different hosting plans built for a wide variety of subscribers. In fact they have so many features and plans on offer that it might get confusing to decide which one is best for you.
Let's have a look at each one of them below in this HostGator review:
Shared Hosting
The least costly service offered by HostGator is the shared hosting. It is great for bloggers and domainers looking to host many sites and monetize them too.  To test Shared Hosting plan, I bought this package. Some features of this plan include:
Unlimited sub-domians, email accounts and FTP
Latest cPanel, Unmetered bandwidth
$200 advertising credits and Tons of free templates
99.9% uptime and Free Weebly site builder
And More
HostGator Shared Hosting Price

Shared hosting is available under 3 plans, namely Hatching Plan, Baby Plan and Business Plan. You can see the features of these plans in the screenshot below.
Hatching Plan: $3.45 per month
Baby Plan: $4.95 per month
Business Plan: $ 5.95 per month
The Hatchling plan is ideal for people just starting up their very first website, with shared SSL Certificate, single domain name and more other features that are common with other plans.
Scaling up to next level, Baby plan come with great support for shared SSL certificate and unlimited domain names.
Whereas, the business plan, great for medium and small businesses, comes with dedicated IP, private SSL certificate and support for unlimited domains.
Windows Hosting
Windows Hosting with HostGator gives the flexibility and power off Internet information Services (IIS), Parallels Plesk Panel, MicroSoft SQL Server 2012 R2, and other hosting features including:
Unlimited subdomians email accounts and FTP accounts
MSQL, Access databases and MocroSoft SQL
Free site building tools,  More than 4000 free site templates
Great 24/7 support and Powerful Admin tools
Windows Hosting Prices
Windows Hosting by HostGator is available across 2 tiers, namely Personal Plan and enterprise plan. Have a look at features offered in each plan in the screenshot below:
Personal Plan: $4.76 per month
Enterprise Plan: $14.36 per month
The personal plan comes with shared SSL certificate and single domain, while the enterprise plan of Windows Hosting by HostGator offers free Private SSL and IP and  support for 5 domains.
Cloud Hosting
Turbocharge your website with cloud hosting from HostGator. The features of Cloud Hosting include:
2X faster load times, Multiples caching layers
Premium hardware, 4X more scalable
Intuitive dashboard
Cloud Hosting Prices
Cloud Hosting by HostGator has 3 plans, namely Hatchling Cloud, Baby Cloud and Business Cloud. There features can be seen in the below screenshot:
Hatchling Cloud: $6.95 per month
Baby Cloud: $8.95 per month
Business Cloud: $ 12.95 per month
Cloud Hosting by HostGator offers 3 tiers, with Hatchling cloud offering single domain and 2GB memory, Baby cloud offering unlimited domains and 4GB memory and Business Cloud offering Unlimited domains, 6GB Memory and Free Private IP and SSL.
VPS Hosting
HostGator VPS is fully customizable and it can be upgraded whenever your website grows. VPS hosting is perfect bridge between dedicated hosting and shared hosting.
It is an excellent wa to begin small, but have the capability to quickly scale up. Features include:
Unlimited domains, Weekly offsite backup
Unlimited sub-domains with Full root access
Unlimited email accounts and Unlimited FTP accounts
24/7 customer support
VPS hosting Prices

VPS hosting is available in 3 main plans known as Snappy 2000, Snappy 4000 and Snappy 8000. Have a look at their features below:
Snappy 2000: $19.95 per month
Snappy 4000: $29.95 per month
Snappy 8000: $39.95 per month
The Snappy 2000 plan under VPS Hosting by HostGator offers 2 GB RAM, 1.5 TB Bandwidth, 120 GB Disk Space and 2 cores CPU, whereas the Snappy 4000 plan offers 2TB Bandwidth, 165 GB Disk Space, 2 Cores CPU and 4 GB RAM. And the Snappy 8000 plan offers 3TB Bandwidth, 240 GB Disk Space, 4 Cores CPU and 8 GB RAM.
Check out bluehost wordpress hosting reviews
Dedicated Hosting
It is the perfect solution for high traffic websites and larger businesses. It is not only a server, but is everything you require to capitalize on and optimize hosting experience for you, your clients and visitors. Features include:
cPanel/WHM for complete control on your server
WHM or WHMCS to automate billing needs
Multiple Layers of security for network
24*7 Server Monitoring
24*7 premium support through phone, chat, email
Dedicated Hosting Prices
HostGator's dedicated hosting comes in 4 different tires: Basic Plan, Standard Plan, Elite Plan and Pro Plan. Their features are a given below in the screenshot.
Basic Plan: $79 per month
Standard Plan: $89 per month
Elite Plan: $109 per month
Pro Plan: $129 per month
For Dedicated Servers, HostGator has 4 tiers. The Basic plan offers 10 TB bandwisth, 500 GB RAID -1 storage drives, 100 Mbps uplink, 4GB RAM, 2.3 GHz speed Intel Xeon core processor.
The Standard server offers 15 TB bandwisth, 1000 GB RAID -1 storage drives, 250 Mbps uplink, 4GB RAM, Intel Xeon core processor of 2.5GHz and 3 dedicated IP addresses.
The Elite Plan offers 20 TB bandwisth, 1000 GB RAID -1 storage drives, 500 Mbps uplink, 8GB RAM, Intel Xeon core processor of 2.5GHz and 4 dedicated IP addresses.
The Pro Plan offers 25 TB bandwisth, 1000 GB RAID -1 storage drives, 1 Gbps uplink, 16GB RAM, Intel Xeon core processor of 3.3 GHz and 5 dedicated IP addresses.
Reseller Hosting
A reseller plan from HostGator is an excellent way to make money. This plan offers you with everything you need to start your hosting company. Features of this plan include:
Powerful tools from WHM to billing software
Scalability- east and free to upgrade
Flexibility- control all resource allocation
99% uptime guarantee
Unmetered domains, email accounts, subdomains
Latest WHM cPanel with multi-language availability
Reseller Hosting Prices

Aluminum, Copper and Silver are the three plans available in Reseller Hosting service. Their features can be seen in the screenshot below:
Aluminum: $ 19.95 per month
Copper: $24.95 per month
Silver: 24.95 per month
HostGator has some great reseller hosting plans for the designers who wish to offer web hosting services. The aluminum plan comes with 60 GB disk, 600 GB Bandwidth and Unlimited domains. The copper plan comes with 90 GB disk, 900 GB Bandwidth and Unlimited domains.
The silver plan offers 140 GB disk, 1400 GB Bandwidth and Unlimited domains.
9. Is the HostGator's Migration Process Free?
HostGator will happily help you with relocating your existing site over to their service for free from any other hosting service provider.
10. Quality Customer Services
HostGator offers both online web chat and telephone support for 24*7. More of its customer services features include:
Deep knowledge base
24/7/3765 live chat, telephone support and email
Ticketing system also available
Support forums, video tutorials and other support means also available
I tested its online web chat. After typing in my question and starting the online chat, my estimated time was displayed to be one minute. Lesser than a minute was completed and a representative got connected with me and offered simple to understand instructions to import a blog.
I also dialed up the phone technical support on one Tuesday morning. The instructions to my queries were given via a quick email and I was quite satisfied.
11. Is HostGator's Performance Worth The Money You Spend?
We believe that it is this section, which grasps first priority. HostGator has a very clear record of highly powerful servers' located at outstanding data centers across the world. Most users have positive opinions towards the HostGator performance.
Websites and blogs hosted by HostGator have an enviable Page speed. Even with the most inexpensive plan of HostGator, you can rest assured to get awesome performance.
With an "A+" performance on bitcatcha, the speed of HostGator in US(W) is 9ms, US(E) is 3ms, London is 37 ms, Singapore is 7 ms, Sao Paulo is 124 ms, Pune is 133 ms, Japan is 196 ms and Sydney is 100 ms. When it comes to performance and speed, HostGator is one of the best web hosting services provider.
12. What I Found In My Hostgator's Speed Test?
The test measures total time that it takes to load a web page. Lowe is always better. HostGator performs above average when it comes to Page Speed Test. Its average result was 3s. Its best run was 2.43s.
13. What I found in my HostGator's uptime review?
Website uptime is among the most imperative aspects of any hosting service. So, if your website is down, customers or clients will not be able to find you and access your services and products.
Once you peel back the primary layer, it s simple to see why HostGator has been able to enjoy such a great success. They pride themselves on having on a few of the finest technology across the world for best servers and equipments.
The levels of reliability and uptimes they offer are just remarkable. My uptime testing results for HostGator showed:
Guaranteed uptime of 99.9%, Weekly backups
Response Time is 0.24 seconds
Around the clock server monitoring
14. How Good Is HostGator's Refund Policy?
HostGator does better than most competitors here. For complete peace of your mind, HostGator offers a 45 days, no-nonsense money back guarantee for the new hosting accounts. Moreover, their month by month pan can be easily cancelled without penalty at any time.
15. Is HostGator's Active on Social Media Platforms?
HostGator is quite active on different social media platforms. Some of them include Facebook, Twitter, Google+, YouTube, LinkedIn, Pinterest, Tumblr, Flickr, etc.
16. What is in the Reviews on Other Websites about HostGator?
As always, I did not want to simply count on my experience when it came to HostGator review, so I did some more digging to find out what others had to say about this hosting service provider and the services offered by them.
Certainly, sorting through real webhosting reviews by actual clients and those of people hired by this company or affiliates was not easy, but I somehow managed to get through.
After reading more than 100 HostGator reviews, I found that HostGator is an easy and smart choice because of its 24/7 available support, 99.9% uptime, 1 click WordPress installation and nice plans on offer. If you want to host your wordpress on secured and professional way, check WPEngine review here.
17. Who Are The Top Clients Of HostGator?
HostGator is able to attract high profile partners to work with them including:
Dell
AT&T
Cisco
ReviewSignal.com
WPBeginner.com
Byjess.net
Shiphrashephards.com
Piedepesoencasa.com
Carltonacademy.com
Tru-skin.com
Grinningcoconut.com
Rightchoicechildrensentertainment.com
18. For Whom Do I Recommend HostGator For?
A great quality about HostGator is that it's quite good for everybody. It offers such a large range of hosting types and plans that irrespective of your budget or your needs, you'll find something to fit in your needs and budget.
So, whether you have a small personal site or run a worldwide commercial enterprise, HostGator has you covered.
HostGator is highly recommended for:
Magento
eCommerce
Forum
WordPress
All Size Websites
Business Websites
19. How To Sign Up With HostGator?
Signing up with HostGator or a new service is easy and fat. Here is a walkthrough  of the sign up process:
Visit http://www.hostgator.com/
Click Order Now below the package you want to sign up for
Enter domain you want to use as the primary domain
Select whether you want to buy domain privacy for a domain you're registering
Confirm that Package desired is package selected. Also, choose the desired billing cycle.
Create cPanel username & Security PIN
Enter payment and billing information
Review order to make sure that all selections are made correctly.