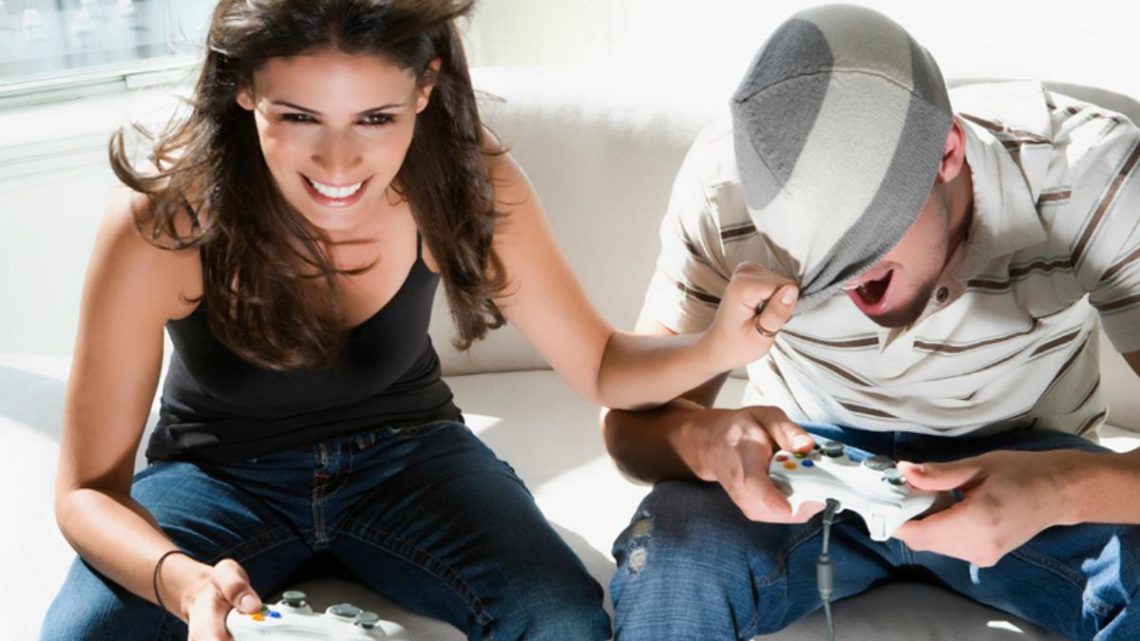 6 Awesome Games to Play With Your Girlfriend, or Anyone Else
January 8, 2019
Are you set on a low-key date at home or perhaps a relaxed afternoon with friends? Don't know what to do? Why not try these six games, as they are the perfect way to have fun and some healthy competition that makes the relations grow!
Although tons of games are out there, and they are always coming up with new ones, it is strange that it is often difficult to find a good game to play with other people. The trick is basically, to find that perfect game, which blends everything you need to have fun.The largest part of the fun, is having the right people to play with. Should there be no girlfriend around, there's no need to feel lonely. Click here to find your spicy gaming companion for your next romantic gaming night. From now on, there won't be a solo gaming night ever again.
It should be simple, fun, engaging and competitive, but not too much. It should handle these elements in a perfect way to be a great way of entertainment. Most importantly, both hardcore gamers and those who never play should wish to participate. An incredibly hard task at times, so we are here to help! Check out these games:
Mario Kart
Mario Kart has been THE party game for years now, and for a simple good reason: It is the perfect example of an easily understood type of video game that is racing, which also adds all sorts of weird and fun chaos. All of this makes the simple act of racing wacky go-karts infinitely more fun and competitive. Literally anyone can pick up the controller and play a race of Mario Kart. They are sure to have a ridiculously good time, while the hardest part being the figuring out the simple game mechanics. If you have a Nintendo 3DS, get Mario Kart 7. If you own a Wii U, Mario Kart 8 is the right choice. In addition, if you wish to purchase a Nintendo Switch, go with the Mario Kart 8 Deluxe, arriving April 28. Be careful, as the games are known to get very competitive extremely quickly!
Overcooked!
Often, multiplayer games that you play with other people while in the same room do not require you to talk to them. Overcooked!, on the other hand, is a game where you and a maximum of three other players take the rolls of chefs in a mad dash to prepare a lot of food to either serve the customers or stave off the apocalypse. This premise naturally requires constant communication between the players. The game starts off pretty easy, like "Who's going to chop the veggies? Wash the dishes? Cook the steaks?" After this, things are shaken up quickly, as earthquakes split the room in half, or the kitchen ends up in outer space, while the floor plan constantly shifts and changes. There could also be an angry monster that needs to be dealt with or it will destroy all life. The end result is tons of fun, and a very loud experience. You can get Overcooked! Digitally for the Playstation 4 or Xbox One consoles.
Super Smash Bros.
Another example of a great team Super Mario themed game. This is a fighting game for people who do not play fighting games on a regular basis. Super Smash Bros. has been a presence on major video game systems by Nintendo for decades. Basically, it is the Mario Kart of fighting games. Similarly, wining does not matter nearly as much as creating chaos does. Everyone is guaranteed to have a great time regardless of which character they pick, and there are a ton of them from dozens of games. As a Nintendo game, Smash is limited to Nintendo consoles only. Currently, two games are available, one for Wii U, and another for the 3DS.
Rocket League
Rocket League took the world and the gaming industry by storm. It has a great title that does not at all describe what actually happens in the game. And what happens could not get weirder. Here, you play soccer with cars that have jetpacks on them. A bit similar to NBA Jam and NFL Blitz, as these games look like real sports but do not care for real life laws of physics. Rocket League is will have you speed up, fly, and bounce around in a wide variety of wacky cars, with scoring a goal with a giant ball in mind. After initial practice and handling the core mechanics, you will not be able to stop playing it. You can play the game on the Playstation 4, Xbox One, PC and Nintendo Switch.
Rayman Legends
The problem with Mario games is that they are always exclusives to the Nintendo's own consoles. Therefore, if you have a Wii U, you should not think twice about purchasing Super Mario 3D World. However, many people do not own the console, especially outside of Asia. That is okay, because Rayman Legends is a more than adequate replacement for Mario games. Rayman Legends is full of personality and color, and feels completely different from anything else. All of the basics like running and jumping through the wild and colorful levels filled with weirdly cute monsters and often elaborate obstacles remain largely the same, yet feel fun and engaging. The best part? You are able to play it on almost any system, including PC, Xbox One, Playstation 4, and Wii U. Rayman is an iconic gaming character, and you should absolutely try this game.
Towerfall: Ascension
This is a low-fi, pick-up-and-play game in which you, and a maximum of three of your friends, jump around like crazy while trying to shoot arrows at each other. Towerfall is perfect video game chaos that will make your party fun and unforgettable. Be careful with whom you play though, as this game is known to put friendships and relationships to the test due to the competition and chaos. Towerfall: Ascension is available to download for the Playstation 4 system, while the Xbox One version is on the way.