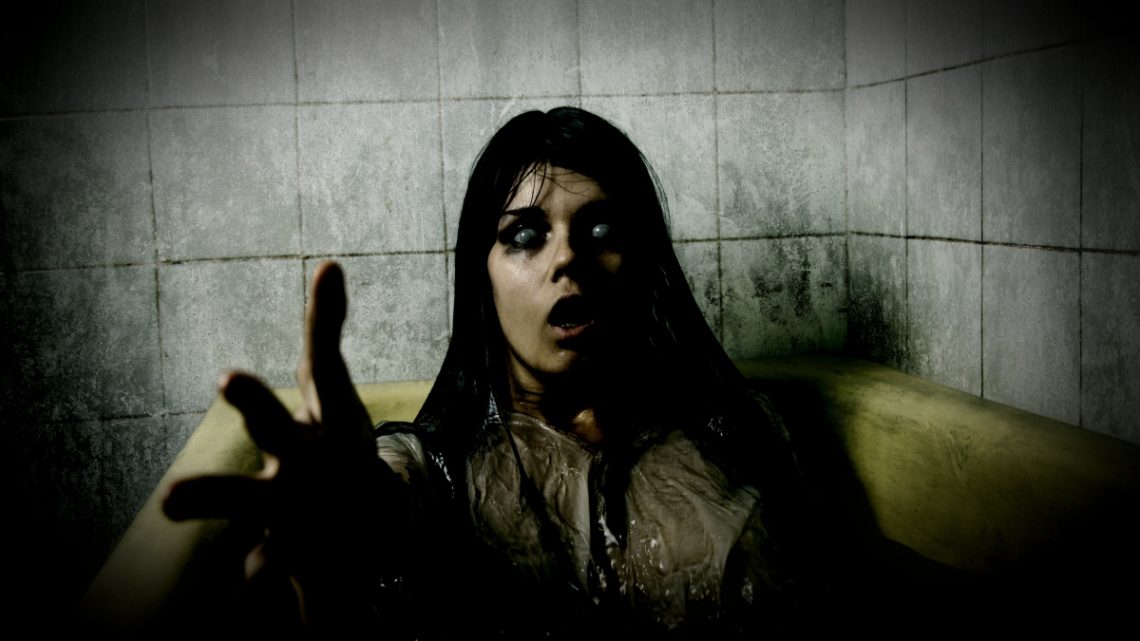 8 Most Scary Paranormal Games
December 13, 2018
Paranormal Games looks pretty simple and easy at first, but people who played them claimed they experienced unusual things after. Most of them vowed not to play paranormal games ever again. If you are a fan of horror movies and creepy stories, a seeker for supernatural and paranormal activities, or just a person who is looking for more adrenaline and hair-raising experience, the following games might be something you would like to try.
Three Kings ritual
For playing this paranormal game you have to be in a large room without natural light, like in a basement. You need two mirrors, three chairs, a candle and something you had when you were a child (a toy). Leave all the things in the basement with a door open, and go to sleep in your room. Wake up at 03:30am and go back to the room. Sit on the chair while holding the candle (lit it). Make sure the candle is lit and look into the darkest corner of the room – don't look into the mirror! You will feel the presence around you at 03:33am, which will start talking about your past and put you in a lucid dream.
Ouija Board
Well known paranormal game, Ouija Board has alphabets and numbers and apparently was made to call the spirits to form another world and talk to them. Many stories are saying people were talking to Lucifer through this game. If you call the spirit from another world, you should never ever ask him to prove you his existence (with turning the candles down or moving the objects), because you will give him a permission to enter your world that way. Researchers on paranormal activities are not claiming the board should not be used often.  
Closet game
Get into your closet with an unlighted match, and say "show me the light or leave in darkness." You have to turn on the light the same moment you hear someone whispering into your ears. Step out the closet and be careful not to turn off the match. If you fail to do so, the demon will take you to the dark world where you will stay forever.
The hooded man
To begin with a ritual, you have to burn sage first and spread salt at the front door of your home. When the night comes, call for a cab and sit in it and you will fall asleep. At 03:30am you will wake up and again fall asleep, but his time Hooded Man will be behind wheels. The road will be strange to you and don't pay attention if any other passenger gets into the cab. When you get enough of driving, you whisper to the Hooded Man that you reached wanted to place. You will fall asleep again and wake up at your house.
Elevator to another dimension
For playing the game who comes from Korea, you have to be alone, and in a building with at least 10 floors and elevator. Enter the elevator and visit the floors in the following order 4, 2, 6, 2, 10, 5. When you get to the 5th floor, there will be a woman waiting for you. She will ask you where are you going but don't answer. When the elevator doors close, the elevator will automatically go to the 10th floor. When you reach the 10th floor again, the door of the new dimension will open. You can explore an entirely new world and come back home with the same combination.  Be careful because if you replay to a woman on the 5th floor, you will never come back into your world. Good luck!
One-man hide and seek
This is a Japanese scary game you are playing with a possessed doll. Find a stuffed doll, take everything that is inside, and fill it with rice and some part of yourself (fingernail, hair). Sew it with a red thread and wrap it around the doll. Write the name of the doll and put it into the basked or a tub with water. Turn of the lights, take a salt water into your mouth and go to look for the doll. When you find it, pour the water on It and burn it, and hide. Stories are saying you will not to wait at all!!!
Daruma – san
The game comes from Japan and means "Bath Game".  Fill the tub and turn all the lights off. Get completely necked into the bath, start looking at the tap and wash your hair. While doing this, you have to repeat constantly "Daruma-san fell down'". If you do it right, a woman will appear, fall into the tub and hurt her eye. Ask her a question "Why did you fall in the bathtub", then finish your bath, and go to sleep because the game will start the next day. You will feel a constant presence around you and you have to keep the distance. In case the distance is to small, turn around, sleep your hands and say out loud "kitta!"
Midnight game
Believed to be an old pagan ritual, this game will take you to another horror level definitely. After calling out the Midnight Man, you need to run from him until 03:33am. In case he gets you, he will do awful things to you, and you might have unspeakable hallucinations for days after.  This game is something you should never do more than once in your life. It can be played with more than one person.