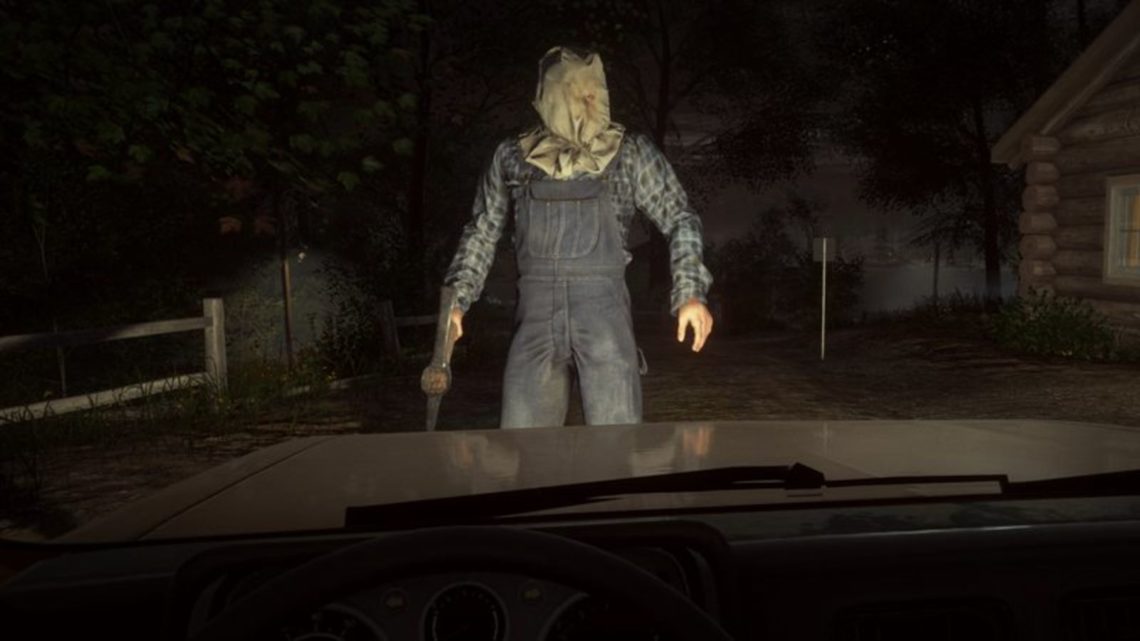 Video Games That You Should Not Play Alone
December 13, 2018
Although single player games are made to be played alone, when it comes to survival horror games, company is preferred before you diving into them. Sometimes, even hardcore horror game veterans do not recommend you play these games by yourself.
Outlast
A horror game where a journalist investigates a psychiatric hospital is a familiar premise, but Red Barrels' Outlast stands on its own. The game appeared in 2013, Canadian indie developer's first release. The environment is terrifying and the story intriguing enough to keep the players interested. It is the mechanics however, that make it stand out. A dizzying effect makes it more vivid, while the first-person perspective completes the experience.
Outlast is unique in its genre. Equipment wise, you only have a camera and the night vision mode is all the light you have inside the hospital. There are no weapons to help you defend yourself. If someone chases you, you can only run. Even if you are surrounded by friends, playing during the day, or even completely silent, you will still get scared, that is for sure.
Resident Evil 4
Resident Evil is perhaps the most famous horror franchise, around for a long time and with a widely successful movie franchise. The games did become less about survival horror, and more oriented to action. However, they still have frightening moments, and Resident Evil 4 is probably the best. Maybe not as scary as other games for some, it does keep you at the edge of the seat.
Overall not as scary as other horror games, it has moments during which you would not like to be alone. The setting of its environments create suspense, thrill, and terror, which are all crucial old school horror elements. The "This seems creepy" vibe is what Resident Evil 4 goes with, and that is what makes it terrifying, where even exploring on its own seems terrifying.
Silent Hill 2
Silent Hill 2 arguably has one of the greatest stories in the history of gaming, as well as one of the scariest. Even if you play every other horror game there is, Silent Hill 2 will make you feel things you have never felt before. From the get go, it is similar to Resident Evil in many ways, but it makes you work for the ending. Instead of allowing players to free roam around and do whatever they want, Silent Hill 2 is delivers a different, genre-defining horror experience like no other.
Alien: Isolation
Successful video games based on movies are a rarity, and vice versa. For some weird reason, switching between mediums of entertainment like this does not seem to work generally. Creative Assembly managed to find a way in 2014 with their survival horror video game Alien: Isolation, based on the immensely famous Alien franchise.
The original Alien movies are classics, so Creative Assembly had a huge task when Sega asked them to create the game. It takes place 15 years after the events of the first film, focusing on Ellen Ripley's daughter, Amanda Ripley, who investigates her disappearance.
Unlike other horror games meant to scare you through suspense and jump scares, this one focuses mainly on stealth. You do not want the aliens to find you at all. For the ultimate horror experience, try the VR version. A heart-stopping way of playing to say the least.
F.E.A.R.
As most of the survival horror games take place in secluded places where the player is alone, F.E.A.R., developed at Monolith Productions, successfully combines the best elements of Japanese horror genre and first-person shooters. They also did it by arming it with a unique story.
In these games, players control many different protagonists across times, where the antagonist is always a supernatural being called Alma Wade. She is first an eight-year-old girl, while later she grows into a woman. It is unclear in the first game whether Alma is real, or just manifests herself into consciousness of victims. The game has a complex story arc that involves supernatural phenomena and government conspiracies. There is also a character who resembles the girl from The Ring, a famous horror film.
The Point Man is the protagonist in the first game, the leader of the First Encounter Assault Recon (F.E.A.R.) team. Along with Delta Force, they have to eliminate Paxton Fettel, who psychically controls a group of super-soldiers. The director of the game once said that he wanted the players to feel like they are the hero in an action movie, which is exactly what playing F.E.A.R. is, augmented with fear of coming across Alma, as she appears out of nowhere multiple times.  
SOMA
Do you know those movies that are not scary in the traditional sense, but rather disturbing to watch and experience, and later to think about? That is exactly what SOMA is like.
Frictional Games combined the best elements from their Amnesia games and changed them a bit for SOMA. Nothing about this game is conventional, as there is no combat, there is a few jump scares, and the monsters are not very scary. Thomas Grip, the creative director, said that the game is not about those things. "The fact of the matter is that SOMA, just like Amnesia, is very much a horror game. It's just that it is presented in a different manner, using slower build-up and more focus on the psychological aspects." SOMA actually messes with you psychologically, making the most obscure parts feel scarier that they should be, and in turn scarier than anything else.
The Evil Within
Developers focused more on action than horror in the late 2000s, and the creator of Resident Evil Shinji Mikami wanted to change that with The Evil Within. "Survival horror as a genre is becoming all action now. That is the biggest motivation for me. …Having the player pick up the controller and being genuinely able to say, 'Wow, I haven't played a game this scary in ages!,' that is what we are after."
When he directs a new horror game, it is bound to be scary, and The Evil Within is absolutely terrifying. For some it may not be the scariest thing ever, and you may not need company helping you go through it, but the horror is very effective. The game's elements make the title even scarier. Regular things like jump scares do not do the trick here, but the things like realizing that you are completely out of ammo and have nowhere to go, while the enemies rush at you from all sides.
Five Nights at Freddy's 4
The first part of the series was scary in its own way, while the next two installments were silly, rather than scary. Five Nights at Freddy's 4 is undoubtedly the scariest one in the whole series.
When you switch from a security office to a child's bedroom, the suspense and fear rise in an instant. This often triggers memories for people who are or were afraid of the dark, or that a monster was in their closet or under their beds. Imagine all of these terrible fears come to life, while the only item you have to defend yourself with is a flashlight. This game is horrifying in its own, unique way.
Fatal Frame
Fatal Frame is one of the longest horror series. The first game was released in 2001 and is the scariest in the series. If you are a fan of Silent Hill games, you will surely love Fatal Frame, or how it was called in Europe, Project Zero.
The game takes place in a haunted Himuro Mansion in Japan. For the majority of the game, the player controls Miku Hinasaki, and her brother, Mafuyu, during the short prologue when he visits the house. The story has multiple chapters where the player has to uncover the secrets of the mansion and determine what had happened to the people who once lived inside its walls.
The game is not only about surviving or about advancing through the levels, but also about the psychological impact that it will leave you with once you complete it. This is the beauty of Fatal Frame. It is not a game that has a lot of pointless jump scares, it is rather about the suspense. If you have trouble with sleeping or being alone after a very scary horror film, that is exactly the type of feeling you will have after playing this game alone. Consider this as a warning before playing, and ask some brave friends for support.
Daylight
Jessica Chobot is the creator of Daylight, and she picked a half-unique story and combined it with a classic setting, an abandoned hospital. Sarah, the protagonist, does not know why she is there. Players have to uncover the secrets of the hospital. They do it by discovering remnants and acquiring sigils, which need to be brought to the Seal of Shadows in order to advance through the game and escape the creepy and frightening. Although the story is not that compelling or special, what makes this game a truly terrifying experience has its roots deep in its core, as it is a survival horror in the truest form.
Sarah is armed only with glow sticks, flares, and a cellphone. The players need to avoid shadow people while searching for the exit. When confronted, you can either use a flare or run for your life. The second option is what we recommend. Different form other games is the fact that the environment of Daylight is randomly generated, meaning that every time you play it becomes different.