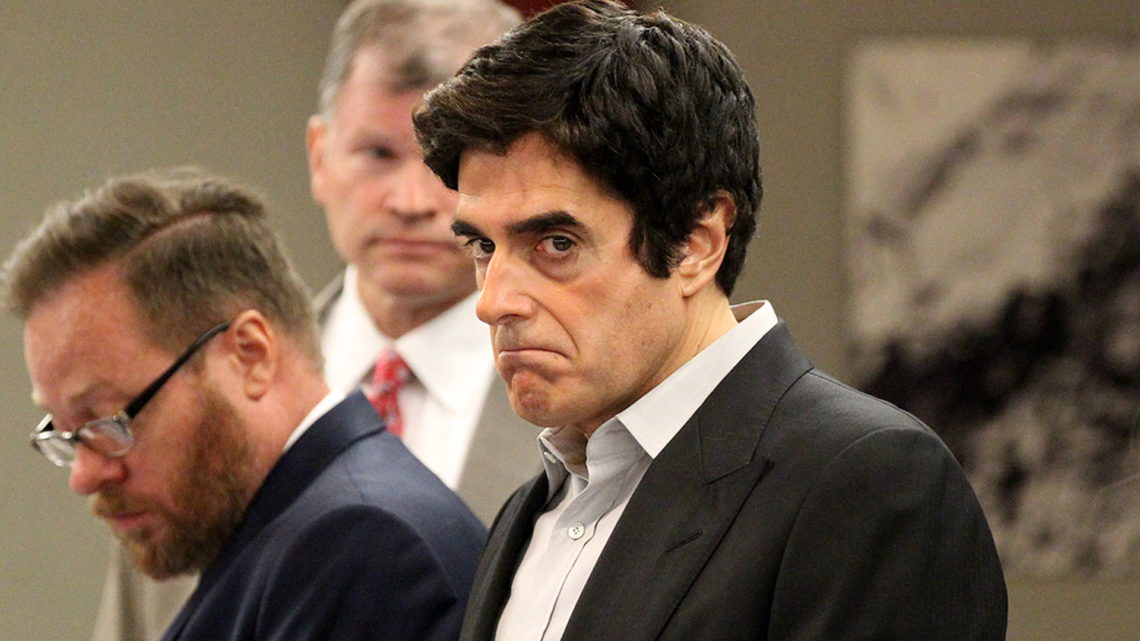 David Copperfield Net Worth 2018/2019 – How Much is the Famous Magician Worth?
January 8, 2019
David Copperfield became the first billionaire among magicians in history. He is perhaps as good at making money as he is at making various objects disappear while the crowds are stunned. This famous illusionist is the most commercially successful magician ever. During the last three decades, he accumulated a $1 billion personal net worth. His magic shows are the most profitable out of all, but he also earns in other ways. He is an incredible investor and acquisitionist, as he managed to build a financial empire that includes restaurants, real estate, merchandise and magic memorabilia.
Career, Success and Properties
David Copperfield is a performer, magician and illusionist who works to delight of audiences. His famous Las Vegas shows and world tours sold more than 40 million tickets, grossing over $4 billion in revenue. He sold more tickets than any other solo performer ever, which gave him one of his stunning 11 Guinness World Records. He sold more tickets than Madonna, Justin Bieber, Elvis Presley, and Michael Jackson. His iconic 1996 show, Dreams and Nightmares, holds the record to this day for the most Broadway tickets sold in one week. The stage production grossed more than $6 million during five weeks of its run.
His MGM Grand Hotel & Casino show ran uninterrupted for 13 years. There are three shows every day, seven days a week, and 42 weeks a year. The theatre is dedicated to David himself. Ticket sales here gross around $50 million yearly, which does not include merchandise.
If he were not a magician, David Copperfield would still be a very wealthy man, thanks to his real estate holdings. Copperfield lives in a penthouse in Las Vegas, which he got from MGM. He owns a mansion in the city as well. Outside of Vegas, he has a four-story penthouse in New York City, while the jewel of his real estate is in the Bahamas, where he owns a group of 11 breathtaking private islands. He named his archipelago Copperfield Bay. He began buying them in the early 2000s, after he established his interest in the largest and most developed of the islands called Musha Cay. The 150-acre island cost him $55 million in 2006, as he battled to buy it for four years. During the next 10 years, Copperfield would buy the 10 neighboring islands, investing $40 million over five years into renovations in order to build a fantasy island complete with a staff of 30, a drive-in movie theater on the beach, and furniture from around the world. One of the pieces is Harry Houdini's pool table. You are able to rent the property for $37,500, which moguls like Bill Gates, Oprah Winfrey, and Sergey Brin may afford. The 11 islands cover an area total of 700-acres, while being worth more than $100 million. An amazing achievement fit for a magician.
Copperfield's Midtown Manhattan penthouse is situated on the south side of Central Park. It covers an area of 10,000 square feet across four floors, with another 6,000 square feet of terraces and gardens on the rooftop. This amazing home has 18 rooms and a glass-enclosed indoor lap pool. Back in 1997, he bought the penthouse for $7.4 million. Today however, it is worth about $60 million compared to similar properties in this luxury neighborhood. Copperfield's Manhattan penthouse is also the home to his 300 antique arcade games and life-sized antique mannequins. These are hanging suspended from the living room walls, offering an interesting interior design piece.
Magic memorabilia
David Copperfield owns the largest collection of magic memorabilia in the world. The amazing collection features more than 150,000 items and books, some being the items previously owned by Harry Houdini, Georges Melies, as well as the father of modern magic, Robert Houdin. The collection lies secured in a 40,000 square foot warehouse, several miles away from the famous Las Vegas Strip. It is truly both irreplaceable and priceless. Of course, it is open to all fellow magicians, academics, historians, and actors researching roles. To the members of the media however, the collection is rarely opened.
Copperfield's International Museum and Library of the Conjuring Arts sounds like something that came straight out of the Harry Potter Wizarding universe. Although being priceless, it should be mentioned that he spend over $200 million to assemble it. This includes a monumental restoration process as well as major safety precautions like fireproofing the entire warehouse. Analysts and experts estimated the value of the collection to be around a staggering $500 million. However, items like Harry Houdini's straightjacket, a number of artifacts from 19th century magicians, and the Best Director Oscar for Casablanca do not have a real price, as they are invaluable.
His collection started to grow back in 1991 when David bought the Mulholland Library of Conjuring and the Allied Arts for $2.2 million, at a savings-and-loan bailout auction. It was the largest collection of Houdini memorabilia available, making it a rather valuable acquisition. Copperfield's amazing collection also includes items and artifacts like Houdini's Water Torture Cabinet, the very first "origami" box a "lovely assistant" was cut into pieces in, and much, much more.
David Copperfield is by far the most devoted and dominant collector of magic memorabilia in the world. However, he does not only collect the work of others, or toys from past generations of magicians. His iconic museum also archives elements from his own amazing career in magic. Basically every press clipping, prop, trick, and costume David Copperfield ever wore during a show has its home inside the amazing museum. A total of these truly special items is around 62,000. Beautiful posters from each generation of magicians adorn every wall, including the only surviving poster of Herrmann the Great, a French magician who practiced during the second half of the 19th century. This special poster alone is estimated to be worth more than $60,000.
Copperfield also owns the original Howdy Doody dolls, as well as the Shari Lewis' Lamb Chop puppet, hanging from the wall, grinning maniacally and staring down anyone who enters. Robert Houdin's mystery clocks and automatons from the late 19th century are a part of the memorabilia, including the Singing Lesson, a machine over a hundred years old, valued at $1 million, which teaches a robotic bird how to sing.
Now to sum up this amazing collection of work and achievements by the legendary magician. Between his record-breaking ticket sales, amazing luxury real estate around the world, and the iconic magic memorabilia collection, David Copperfield has a personal net worth of $1 billion. The ever increasing amount and worth of his real estate combined with the staggering $50-60 million he makes yearly from his ticket sales alone, it is easy to understand how David Copperfield became the first billionaire magician in history. This is an achievement that Harry Houdini himself would have to witness, in order to believe.