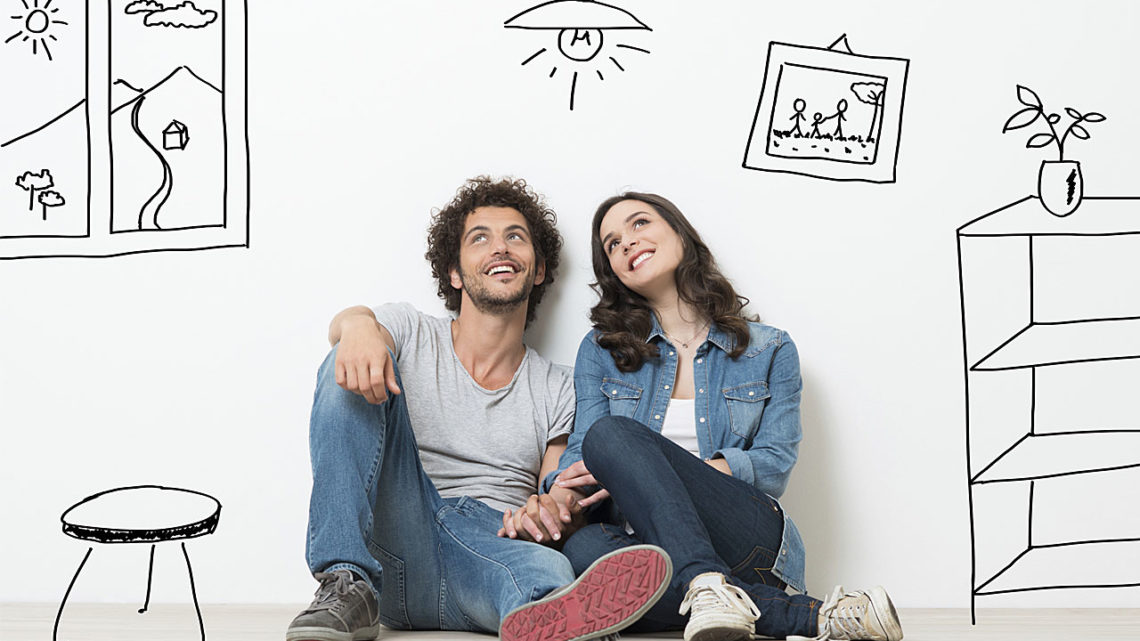 You Should Absolutely Avoid These 14 Mistakes When Buying Your First Home
January 10, 2019
0
By
Larry Lavergne
Buying your first home should be a happy time in your life. Still, it comes with a lot of big and important decisions and could also be a bit scary. Do you also plan on applying for a home improvement loan from a company like Credible? If there is work to be done on the home can you do it or will you need to hire a professional? It is easy to lose yourself in the home shopping mania, and make costly mistakes that will make you feel buyer's remorse in no time.
The old saying that knowledge is power cannot be more true here. It does not matter that much if you already bought a home, or if this is your first time. Following are the 14 of the most common mistakes you should avoid when first buying a home.
Looking for a home before applying for a mortgage
A lot of first-time buyers mistakenly view homes before having a meeting with a mortgage lender. This will surely put you in trouble if the home you love hits the market, or if you perhaps look at homes which you cannot afford.
In large markets, housing inventory tends to be tight while the competition is fierce. You may end up finding yourself wanting to stretch the budget you have in order to buy a property, or lose a property because you did not have a mortgage pre approved, according to Alfredo Arteaga who is a loan officer with Movement Mortgage in Mission Viejo, California.
"Before you fall in love with that gorgeous dream house you've been eyeing, be sure to get a fully underwritten pre approval," he says. If you are preapproved, this sends the message that you are a serious buyer who is worth a loan.
Talking only to one lender
This is a very big one. A first-time buyer may get a mortgage from the first bank or lender they talk to. However, the more you shop around, the more experience you will have to properly make comparisons to ensure that you are getting the best deal possible.
"A good mortgage loan officer can look at your situation and diagnose any potential roadblocks ahead to give you a clear understanding of your home-buying options," Arteaga adds.
You should instead shop around with a minimum of three different lenders, and a mortgage broker. Compare all of the rates, lender fees and loan terms, and do not discount customer service and lender responsiveness. Bot of these play key roles in assuring your mortgage approval process runs as smoothly as possible.
Buying more than you can afford
It is easy to fall in love with a beautiful home that stretches your budget. Keep in mind that overextending like this often leads to regret, and worse. If you end up falling on some tough times later on, the risk of losing your home becomes much higher.
Instead of this, you should focus on the monthly payments you can afford, rather than going with the maximum loan amount that you can qualify for. If you can qualify for $300,000 loan, it does not mean you can afford to pay the monthly payments you will receive. Remember to also factor in all of your other obligations that do not show on the credit report, and go with the plan that suits you.
Moving too fast
Buying a home is pretty complex, especially the mortgage process. Rushing it is never a good idea, as it can cost you later on, according to Nick Bush, who is a Realtor at Tower Hill Realty in Rockville, Maryland.
He says, "The biggest mistake that I see [first-time buyers make] is to not plan far enough ahead for their purchase. This doesn't allow them to save [for a down payment and closing costs], fix items on their credit report, and debunk some of the myths about the process with a Realtor and lender."
Instead, try to map out the home-buying timeline a year in advance. Repairing a poor credit saving could potentially last for months, even years. You should work on boosting your credit score, paying down any debt and saving as much money as you can to put yourself in a position to become pre approved.
Draining your savings
One of the biggest mistakes is spending all you have, or most of your savings on the down payment and closing costs, says mortgage planner and investment advisor Ed Conarchy, who works at Cherry Creek Mortgage in Gurnee, Illinois.
"Some people scrape all their money together to make the 20 percent down payment so they don't have to pay for mortgage insurance, but they are picking the wrong poison because they are left with no savings at all," says Conarchy, and adds, "Homebuyers who put 20 percent or more down don't have to pay for mortgage insurance when getting a conventional mortgage. That's usually translated into substantial savings on the monthly mortgage payment. But it's not worth the risk of living on the edge".
You should therefore aim to have an emergency fund worth three to six months of living expenses. Paying for the mortgage insurance is not ideal, but it is a bigger risk to deplete your emergency or retirement savings to make a large down payment.
Carelessness with credit
Lenders tend to look at the credit reports at preapproval to make sure everything is in order, and once again just before closing the deal. Nothing should change in the financial picture, as any new loans or credit card accounts could jeopardize the closing. First-time buyers often learn this the hard way unfortunately.
The goal here should be to keep status quo when it comes to your finances from preapproval to the closing. You could potentially lower your credit score otherwise and run up your debt-to-income ratio, which will put your final loan approval in danger.
You should not open new credit cards, take out new loans, nor close existing accounts, as well as not make any large purchases on existing credit accounts during the period leading up to applying for a mortgage. Instead, pay the existing balances to under 30% of the available credit limit, and also pay your bills on time each month.
Focusing on the house over neighborhood
Of course you want a dream home that checks all the items on your wish list and meets your every need. Being too nitpicky about it cosmetics might make you short-sighted however if you end up living in a neighborhood you hate, according to the president and founder of a real estate strategy firm Suburban, Jungle Alison Bernstein.
"Selecting the right town is critical to your life and family development. The goal is to find you and your brood a place where the culture and values of the [area] match yours. You can always trade up or down for a new home; add a third bathroom or renovate a basement." says Bernstein.
Be sure to ask your real estate agent for help when looking for the neighborhood crime stats, as well as school ratings. Measure the driving distances from the neighborhood to your preferred destinations, and check public transport. Last but not least, visit the neighborhood at different times throughout the day to get a sense of traffic, neighbor interactions and the general feel to make sure it suits you and your family.
Making decisions based on emotion
Buying a new home is one of the biggest life milestones. It is a place where you will make and share memories, create a space that reflects you and is truly yours, and settle for a future with your family. Therefore, getting too attached and making emotional decisions is easy. You should not forget that you are also making one of the largest investments you will ever make, according to Ralph DiBugnara, the president of Home Qualified in New York City.
"With this being a strong seller's market, a lot of first-time buyers are bidding over what they are comfortable with because it is taking them longer than usual to find homes," DiBugnara says. She instead advises, "Have a budget and stick to it. Don't become emotionally attached to a home that is not yours."
Thinking you need a 20% down payment
This is just a myth. It does help avoid paying a private mortgage insurance, but many buyers today do not want or cannot put down that much in front. According to the National Association of Realtors, the median down payment is actually 13%.
It could take you years to save 20%, and this cash could instead go to your retirement savings, aiding the emergency fund, or paying a debt with high-interest.
Only put down 3% for a conventional mortgage. Some government loans require 3.5% down, or even zero in some cases. Moreover, check local or state housing programs and see if you qualify for any housing assistance programs specially made for first-time buyers.
Waiting for the 'unicorn'
As we all know, unicorns do not exist in real life, so it the case in real estate. Finding a perfect property is equivalent of finding a needle in a haystack. Wanting perfection can seriously narrow down your choices, and you might even pass a solid home hoping that something better has to appear at some point. Thinking like this can sabotage your search completely, says James D'Astice who is a real estate agent with Compass in Chicago.
Always keep an open mind about what is on the market. In addition, you have to be willing to put in some equity, says DiBugnara. Some programs even let you roll the cost of repairs into your mortgage.
Overlooking FHA, VA and USDA loans
In the market of rising home prices and higher rates of mortgage, the first-time buyers may be cash-strapped. This makes it harder to qualify for a loan. That is where government-insured loans come into the game.
Try looking into one of the three loan programs backed by the Federal Housing Administration (FHA loans), U.S. Department of Veterans Affairs (VA loans) and U.S Department of Agriculture (USDA loans).
FHA loans only demand 3.5% with a 580 credit score minimum. These could fill the gap for borrowers who do not have a top-notch credit, or only have a little money saved up. The big drawback is mandatory mortgage insurance, which is paid annually and upfront at closing.
VA loans are for eligible active-duty and veteran military members, as well as their spouses. They do not require any down payment, although some borrowers might pay a funding fee. Private lenders offer VA loans, and they come with a cap on lender fees. This keeps the borrowing costs affordable.
USDA loans help the moderate and low-income borrowers to buy homes in rural areas. To qualify, you have to buy a home in a USDA-eligible area and meet certain income limits. Some of these do not require a downpayment for low-income borrowers.
Miscalculating the hidden costs of homeownership
New homeowners pay for mortgage insurance, property taxes, insurance, repairs, hazard insurance, maintenance and utilities, to only name a few things.
A survey on Bankrate.com recently found that the average homeowner pays $2,000 a year on maintenance. If you do not have extra in your monthly budget, or an emergency fund, you might quickly end up in the red if not prepared better.
Have your agent or lender help you with taxes, mortgage insurance and utility bills. Also, shop around for an insurance coverage for compare quotes. Lastly, set between 1% and 3% aside of the price of the home a year, which you will use for repairs and maintenance.
Not lining up gift money
A lot of loan programs allow using gifts from a family or friends, employer or a charity to use on your down payment. If you do not sort out who and when provides this money, it can sabotage your loan approval.
Dana Scanlon, a Realtor with Keller Williams Capital Properties in Bethesda, Maryland, says, "The time to confirm that the Bank of Mom and Dad is ready, willing and able to provide you with help for your down payment is before you start home shopping. If a buyer ratifies a contract to purchase a home with an understanding that they will be getting gift money, and the gift money fails to materialize, they can lose their earnest money deposit."
Try having an honest discussion with those offering money as a gift for your down payment. Talk about how much they are offering and when. Then make a copy of the check or electronic transfer, which shows how and when you received the money. This will be verified by lenders through bank statements and a signed gift letter.
Not negotiating a homebuyer rebate
Homebuyer rebates is a rebate of up to 1% of the sales price of the home, which comes out of the commission of the buyer agent, according to Ben Mizes who is the founder and CEO of Clever Real Estate based in St. Louis, Missouri.
These are available in most states, with ten states prohibiting them, including Alaska, Alabama, Iowa, Kansas, Louisiana, Mississippi, Missouri, Oklahoma, Oregon and Tennessee.
If you are fortunate enough to live in a state that allows these rebates, check with your agent if they are willing to provide it. For example, on a $300,000 home purchase this could be a $3,000 savings for you. It is more than worth asking for.