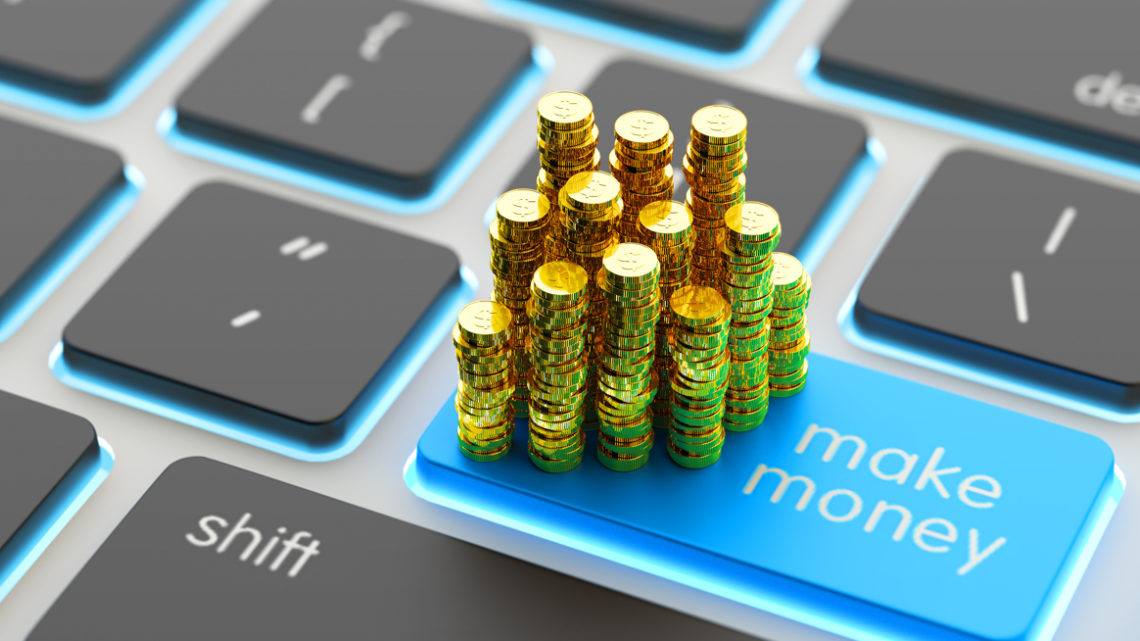 12 Ways You Can Totally Legitimate Make Money Online
December 21, 2018
Making money online is a dream job for many people. Lots of people decide to quit their job and try to make money through a website or social platforms. When you have a job online you can spend more time with your family and have a full control of your life.
The reality is that you can make money online but you must know how and have a unique and good marketing strategy. Like in every other business the path is hard and slow, need your energy and time, but in the end, you will be satisfied.
In the article below you can read our list of top 12 ways for making money online.
Google Adsense
If you pay attention, Google ads are everywhere on the web. They are easy to install on any website you want, and when your website gains a traffic these ads can bring you money.  Every person, who has a blog or a website can make an account at Google AdSense Account. Registration is free, and with a specific code, which you will get from Google, your job is almost done. Just paste this code onto your website, and Google begins to track your page views and traffic. You can make from zero to $5,000 in a month.
Affiliate Marketing
Affiliate marketing is also a great way of making money on the web. With this kind of marketing, you can partner with all sorts of brands and businesses within the content of your website. You make money when you mention a product or service on your website or blog very easy. In every affiliate program, you get particular affiliate codes and you link that produce or service on your platform. Any time someone buys a product or service through your link you will get money. You must know your audience, and when you build traffic on your platform and create sales for partners money will come.
Consulting
Consulting is the best way to earn money if you are an expert in any field because it is very popular nowadays to pay a consultation for personal or business goals. If you are an expert for social media and online marketing you will make money very easy, and you can get $100 per hour for certain consulting. In start you can make a free account on Clarity.fm, the website for consulting,  where people can find you.
Online Courses
You can make an online course from cooking and gardening to marketing, and sell on the web. If you are a teacher in any filed you can make money online. Online courses you can put on a platform called Teachable.com, all you can do is upload your course materials, and you will get money from every customer that use your course.
Podcasting
You can host an online podcast in order to make money online. If you find a good sponsor for your podcast you are at the top of the job. All you must do is to include a clip of promotion of your sponsor at the beginning of your podcast. This is the best marketing for the sponsor if you have an audience to hear that. In the podcasting, your job is to find the particular audience and connect with specific sponsors. This is the harder way of gaining money because you have lots of logistics like writing, recording, and editing a podcast.
Book Sales
These days you have all the business and marketing strategy for publishing books online. You can write, publish, and marketing a book online. The next step is to contact the website Create Space, where you can upload and print your book, even you can put your book on Amazon.com, where people can buy it. This is the super easy way of making money because the start-up costs are minimal. All you can need is computer and word.
Lead Sales
If you have a website and getting huge traffic you must consider collecting leads and make money online. You must be sure you will find someone who will pay for your collecting leads, and be careful what kinds of leads you are collecting. Rule number one: lead buyers will always buy the personal information which you can gather from people who visit your website. This can be very productive because you get paid for the leads and your website visitors are connected with someone who can help them.
Freelance Writing
This is another perfect way for making money online, all you have to do is to write and make online content. Rule number one for becoming a top freelance writer is to find your niche, gather an audience, link with potential clients and give a content that is high class. If you want to start in this field, the best way for the beginning is to register on the writing website such as Upwork.com.
Sponsored Posts
At the moment companies are willing to pay the large sum of money if you have a website with large traffic or a big social media following to promote their products. It is very easy, you just make a sponsored posts or ads on your platform. Even if you have an army of followers on your Instagram account you can make money, just put and  #ad in your post because of Google's terms and conditions. You can promote whatever you like. Through your Instagram account, you can get even a free stuff and products from sponsors. The most simple strategy on the web is to promote the things you love.
Webinars
The webinar is a live format, in which you are offering tips, trick, and advice for free and at the end of the clip, you are offering some your product that the viewers can buy. For example, if you are a professional speaker you can give for free useful tips and at the end of the clip, you can offer your online course for public speaking. On the Internet, you can easily find the tutorial of how to create your first webinar.
YouTube
YouTube is the best platform if you want to make videos of all kinds of content. There is a great number of YouTube channels, that cover every topic you can name it. You can make videos about your skills, job, personal life, or every segment of your life that you find interesting. If you gather the audience, and followers, you will get money in exchange for your videos. Even you can get sponsored posts and increase your income. This is the perfect way to get some extra cash.
Build an Online Community
The last business strategy on our list is to build an online community, depend on your goals and make money. The easiest way is to build the online community through your blog, or online forum. Even you can build the community with the Facebook group, where you can promote different kinds of products and promote businesses. You can use your influence and sell your teaching courses as well. Maybe you have a passion for traveling, so you can build that kind of community and gather lovers of travel there. Every passion will be paid for you in life.
The Bottom Line
This is only a few of many ways you can absolutely make money online. On the internet, there are numerous business stories that can be your inspiration and help to start, just go there and find something for yourself.