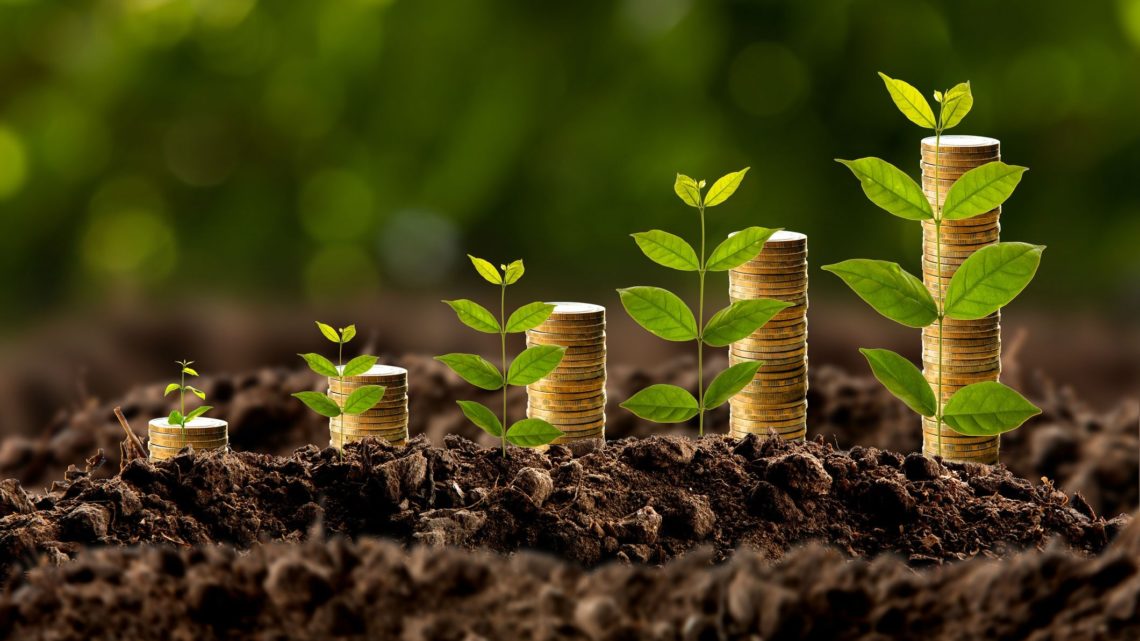 These Are the 15 Best Ways to Invest Small and Earn Big
December 20, 2018
Bank Investments
You will not earn much on your bank investments in the current investment situation. The advantage of banks is that you are able to invest little money and earn a little interest without any risk of loss. Some investments here require $500 or $1,000 to start, which is not extreme. However, if you are starting smaller, you better take time and build up cash for other investment options.
Betterment
Online investment platforms, or "robo advisors", offer professional management for low fees. Betterment is among the best for smaller investments. An online questionnaire determines what your risk is. Based on the info, you get a portfolio, and you are ready to fund your account. It does not have a minimum initial deposit. You are fine with committing monthly contributions of $100 if you want. The annual account management fee for your account is 0.35% on accounts with less than $10,000.
Lending Club
This is an online peer-to-peer platform where borrowers get loans, and lenders provide cash. Investors are then rewarded nicely for their investment. You are allowed to invest as little as $25 per loan, meaning that a grand can be split between 40 different borrowers. Many states have minimum net worth requirements to become part of the platform. Although the amount you can invest is small, you will have to present a significant amount to be able to participate.
M1 Finance
Similar to Betterment, they allow automatic investments, and the brokerage allows trading stocks and ETFs free. This is done by limiting options to 4500 stocks and 1600 ETFs. Ina addition, they allow purchasing shares, meaning that for example if Apple sells theirs for $400, you can buy a part of it for $50 and become the owner of 12.5% of one stock. Last but not least, you get a free financial analysis from before actually investing anything.
Fundrise
Real estate investing is a piece of cake with Fundrise. It allows you investing without flipping houses or becoming a property owner, as your money is invested in real estate developments. Whenthey make money, so do you. The average return rate was over 11% last year, thanks to their technology that pinpoints profitable investment projects according to your goals. The minimum investment is $500. You can either trust it to invest for you, or do all the work hands-on.
Paying Off Debt
You should not be invest small amounts if you are in debt. Paying off debts is one of the best ways to get an above average and guaranteed return rate. For example, a credit card with $1000 and an 15.99% interest rate. By paying it, you basically get 16% back. You can also get rid of that card by putting the balance on a card with zero interest. This means that each payment goes to the balance and not to interest.
Your Employer Sponsored Retirement Plan
This is perhaps the easiest way to invest small amounts, or no money for that matter. Set up as a payroll deduction, it allocates a paycheck percentage which goes to the retirement plan. You are free to choose the amount of money from a paycheck, 1% even works. You do not need a large amount to invest, just add very small amounts from your paychecks. The benefits are great, as the income is tax free until retirement and pick the money up. No matter how much you have, this is a step everyone should take when investing for the future.
Your Own Retirement Plan
If the employer-sponsored retirement plan is not an option for you, you can set up your own. You only need the earned income. Two of the best plans are either a traditional IRA or a Roth IRA. Any returns earn are tax-deferred until you begin withdraw the funds once retired. Contributions to a traditional IRA are normally completely tax-deductible. Roth IRA contributions are not, however the withdrawals will be free from taxes if you are 59 ½ at the time of withdrawals, and have participated in the plan for five years. You can put up to $5500 and $6000 if you are older than 50.
Prosper
Prosper is pretty similar to Lending Club, as $25 is all you need, meaning you can spread hundreds across multiple loans. It also has a state-by-state minimum net worth requirement. The platform reports that the average annual return is 16%. There is a risk of loss if one or more loans goes into default. There is no insurance protecting the investments like banks have.  
US Treasury Securities
With US Treasury Securities you are safe from potential market swings. The United States Treasury Department issues these to fund the national debt. Maturities range from 30 days to 30 years. You can invest through the Treasury Direct portal, where you buy government securities starting at $100. You can also sell them without penalties. You can also buy Treasury Inflation Protected Securities, which pay interest and make adjustments for inflation.
Investing in Your Own Skills
Do you have any particular skills that can become a source of income? A new computer application, foreign language, or a course.  It is possible to acquire career-enhancing skills, enabling you to get a promotion or even transfer to a higher paying position somewhere else. A couple of hundred dollars is often the price to take a course like this.
Dividend Reinvestment Plans
These plans allow investment of small amounts into stocks of companies that pay dividends. Different big companies offer it, so if you like a certain company, invest in it without fees. These plans allow help build your investment over time through contributions. This is also a great way for larger future investments in major companies. When you earn dividends, money is automatically reinvested to buy more stock.
Low Minimum Investment Mutual Funds and ETFs
Many of these require several thousand dollars just to open an account, but some allow far less. For example, some funds through Scottrade only require $100, like Schwab Total Stock Market Index. With a low minimum like this, you are able to spread $1,000 across 10 funds.
Online Brokerage Firms
You are able to open an online account with less than $1,000. The minimum for an account with Charles Schwab is $1,000, which could be waived with an automatic monthly transfer of $100. You could also open a brokerage account with E*trade with only $500. TD Ameritrade has no minimum deposit for a new account. The advantage here is a wider variety of investment choices you are provided with.
Your Own Business
So far, we have discussed investments in other businesses. But what about investing small amounts into your own business? A few hundred dollars gets you a nice lawnmower to start cutting in the neighborhood to get income. With a couple of hundred dollars, you can get a couple of thousand in no time and invest further. Also, you can start a website, or a blog, and use it to get money from ads. Garage sales, flea markets and thrift shops always look for stuff, so does eBay and Craigslist. Internet made these business easier than ever, so use it wisely. This last investment type often proves the most profitable in the end.