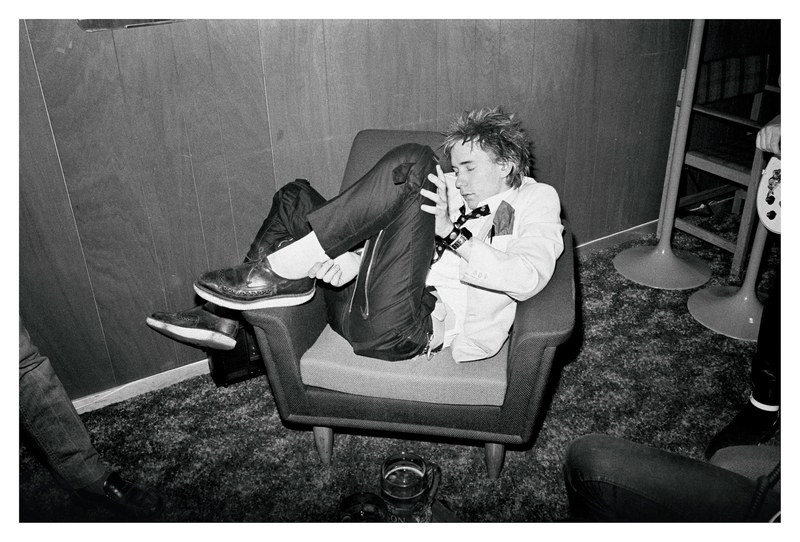 The Seankerhead Era Found A New Inartful Inspiration In Heritage Footwear
December 26, 2018
Footwear designs from Yuketen, Santoni, and George Cox have emerged from heritage brands. We are here to tell you more about how it all went down.
Yuketen
America's forgotten traditions are beeing kept alive thanks to the Japanese shoemaker.
"I'm like, 'Okay, I need to make something much cooler than the sneaker'", Yuki Matsuda, founder of an independent leather-shoe company, says. In 1995, he founded his company, and since then, he has designed numerous hand-sewn moccasins, cordovan leather hard-bottoms, preppy loafers, boat shoes, fancy cowboy boots ad rugged hikers. Matsuda finds inspiration in the North America. The Maine Guide Boot, which is the brand's most recognizable silhouette, combines a Native American moccasin and a New England trapper boot.
The 50-year old designer also managed to mimic the Jordans. He made the basketball-inspired shoe you could wear to a job interview and named it the Land Jordan. "I'm a shoe freak. I make everything at Yuketen for me", Matsuda explained.
Meg Co. is Matsuda's company, whose parts are Yuketen, Monitaly, Epperson Mountaineering, and Chamula. Traditional techniques are used when making Yuketen shoes. As Matsuda explained: "We can't produce many shoes, so we are not focused on selling 10,000 pairs a year. But when it comes to the quality, it's so good. I'm amazed every time I open a shoe shipment from the factory." Employees learn the craft at the Sebago factory or somewhere else, and then they hand-sew shoes for Yuketen.
This kind of dedication to making the shoes and its rare character, have earned Yuketen numerous fan in the fashion world. Domestic manufacturing didn't harm this brand at all. Unfortunately, there aren't enough skilled workers to replace the aging craftspeople and that is a big problem. "It's sad, we are in a dying art. I don't know how long we can keep doing it. Maybe five more years?", Matsuda says. Luckily, the brand has some manufacturers in Italy and in Mexico. Yet, it is most likely that this USA-made brand will soon be part of the past, so make sure you get your pair before it's too late.
Santoni
These are the most Italian shoes in all of Italy.
Brand's CEO, Guiseppe Santoni explains that a shoe should not be seen just as a shoe, but as an object of desire. Hundreds of miles from the country's fashion capital, in the Italian region of Marche, is the brand's headquarter. "Growing up surrounded by beauty, you get affected by this influence," Santoni says. The skillful artisans are hand-making shoes for his company.
Making shoes was actually his father's job. "Unlike the other kids in the world, I never dreamed to become a policeman or a fireman; I just wanted to do my father's job", he explains. The family-owned business was founded in 1975. When Santorini was 20, his father decided to send him to England so he would learn English with intention to sell shoes to English-speaking clientele one day.
"I don't like to make shoes that always look the same", label's CEO says. Sure, the label has the classic shoes, but it is their not-classic shoes that made them stand out among other footwear labels. Filling up closets and storages with numerous shoes and sneakers just because they are the latest fashion comes confusing as a trend to Santoni. He adds: "We make things that are absolutely useless for the survival of a person. Nowdays, everyone has more shoes that you need to live three lives." Santoni is interested in making shoes that will last a lifetime while looking like something so beautiful that you've never seen before. In order to have those two things combined, Santoni brings in young designers who will ward off boring products, but also keeps in artisans who are part of Santoni's family, so they would keep the shoes in good form and according to Santoni's standards. Santoni explains: "It's a clash where young people want to do things very difficult, and old people don't want to change. They do good together."
He differs two type of people: the ones who want classic shoes, like lawyers, and the ones who want so much more from the footwear. He adds: "The Santoni customer is a beauty lover."
George Cox
This British Punk Project is over 100 years in business so far.
At first they were making shoe that had soft, dense, wedge-sheped rubber bottoms which allowed you to walk soundlessly through unsavory places, and they were known as brothel creepers. The fourth-generation owner of George Cox, Adam Waterfield, says that like a lot of things in fashion, it was a slow evolution from crepe to creep. The shoes' main characteristic was that they were so comfortable that vets, who were demobilized from an army, wore them, so the crepe-soled footwear was an army-issued for UK soldiers in Africa and the Middle East.
Since the 1950s, creepers have been adopted by nearly every British countercultural movement and remixed by every big fashion brand. Labels like Comme des Garçons, Stüssy, Michael Kors, Bottega Veneta, and Emporio Armani have released their own versions of these type of shoes.
Brand owner's son who is also the creative director, Alistair Waterfield, says: "There is a mutuality between George Cox and youth subculture in subverting and challenging what it is to fit in. There is a beauty but a vulgarity to the shoes."
"My pair of George Cox creepers were probably the most important things I ever bought. They made a statement about what everyone else was wearing and thinking. To wear those shoes was a symbolic act", were the words of the legendary punk promoter Malcolm McLaren.
History of rejecting conventional style is long for this brand. It is still making shoes in England, and their fate depends exclusively on their devotees, just like it did for decades.