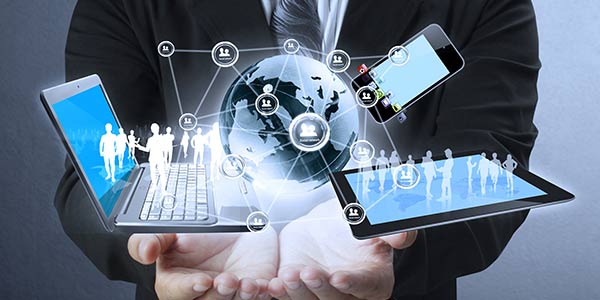 25 Improvements That We Hope Will Happen in the World of Gadgets and Technology
December 26, 2018
As the New Year is close, we have created a wish list with new things and improvements that we would like to see in the tech world. In the following text, you will find 25 things that we hope will really change in the next year. So let's start.
​No more notch or a better alternative to it
The notch of the smartphone first appeared on Apple's phones. But that does not mean that other manufacturers should do the same thing. Maybe consumers would prefer the All-screen display.
   24.  Less 'beauty' in smartphones
First of all, we are thinking of brands like Vivo, Oppo and Honor. It's really unnecessary to have so many photo filters and be obsessed with the camera.
​Dongles in an iPhone box
It is known that Apple does not provide many dongles together in boxes with their phones due to higher profits. This is definitely one of the main things that could be a great New Year gift for everyone.
​Microsoft's Edge browser needs to be something more than just an option to download Google Chrome
Indeed, Microsoft has to do something seriously to make the Edge browser more attractive to users, who are switching to Google Chrome.
​No more false benchmarks scores
Benchmark results do not interest any user. They probably do not even know what they mean. So it would be best not to display this information anymore.
​No more celebrity 'influencers' promoting smartphones on social media. Everyone knows they are paid and fake.
Another thing that is completely unnecessary. Why are popular brands engaging famous, when we all know how much money they have and know that they certainly do not use phones that are available to ordinary people.
​No more 'issues' with Google Pixel smartphones
Although Google intends to make the phone with the best camera, its model Pixel has been focusing many times for the wrong reason.
​Planted leaks in trains, buses or cabs
This slowly becomes boring. We hope that advertisements in public transport will become the past.
​Cleaner user interface from the likes of Xiaomi, Huawei, Oppo and others
There is really no need for your Android phone to be overwhelmed by smart apps. The best solution would be to producers give to users more freedom and better customer experience.
​Facebook, Instagram and Snapchat copying each others features
All users use applications to get different features from each one, but if you have several applications that only have a different name and maybe a slightly different interface, then it becomes meaningless.
​Fingerprint scanner that scans
A very useful thing on smartphones that have been present for some time on the market. But unfortunately, no one has yet developed a fingerprint scanner completely.
​Stop making a fool of buyers by promoting fake camera samples using DSLR cameras
First of all, this is a scam of customers and a bad thing that big company should not do at all. Simply, false information should not be displayed when they promote new devices.
​Facebook to understand what user privacy means
Everyone knows the story about protecting data on Facebook. Simply, the data must be protected, because it is not right if someone can access your personal information at any time. Tips for protection on social media can be found on this website.
​Twitter actually becomes serious about trolls and online harassment
It's not unusual for politicians to post their statements on Twitter. But on this social network, you can often see a lot of trolls between celebrities or ordinary people. 
​Names of Nokia smartphones
Since Nokia has returned to the market, it has introduced several new devices. But their names are not actually the best. Names were the numbers for many models, and this should change with the next Nokia smartphone.
​Every software tweak in the UI is not an AI feature
AI was a year old when it comes to smartphones and actually means artificial intelligence. But not all functions are related to AI.
​More cameras are not equal to great images
More cameras have become a trend in the smartphone world. But this does not mean, for example, that three cameras will take an incredible picture.
​Apple AirPods and AirPower to finally see the light of the day
Apple AirPods and AirPower, as well as a wireless charger, have been announced some time ago. But they are not yet available for consumers. We hope that this will change in 2019.
​The return of the smaller screens in smartphones
Although the trend is that the screens are large, it is certain that there are still users who would rather choose a smaller phone than a big one.
​Affordable pricing in high-end phones
Sales of the phone have been reduced, first of all, because high-end phones are no longer so available to ordinary users. That's one of the things that could change next year.
​A real alternative to PUBG
Simply, every popular game comes down and it can not be changed. Therefore, it is important to get an alternative to PUBG as soon as possible, because the popularity will be reduced for sure.
'Smart' products to cost less
There are a lot of smart products on the market, but sometimes, the problem is their price. It would be a great improvement if price of these products go down and make them available to ordinary people.
​Samsung gives OS updates sooner than usual
All Samsung smartphone users know what it's all about. It would be great if Samsung does something about this issue.
​Gradient color schemes should go away
Perhaps this design has become a little bit boring. Maybe it would be better if the manufacturers return to the old design of smartphones.
​Microsoft to make a good OS for phones
At the moment, you can find two major OS for smartphones on the market, iOS, and Android. But we believe that these OSs can get great competition if Microsoft offers its version of operating systems for smartphones. This would be really great.