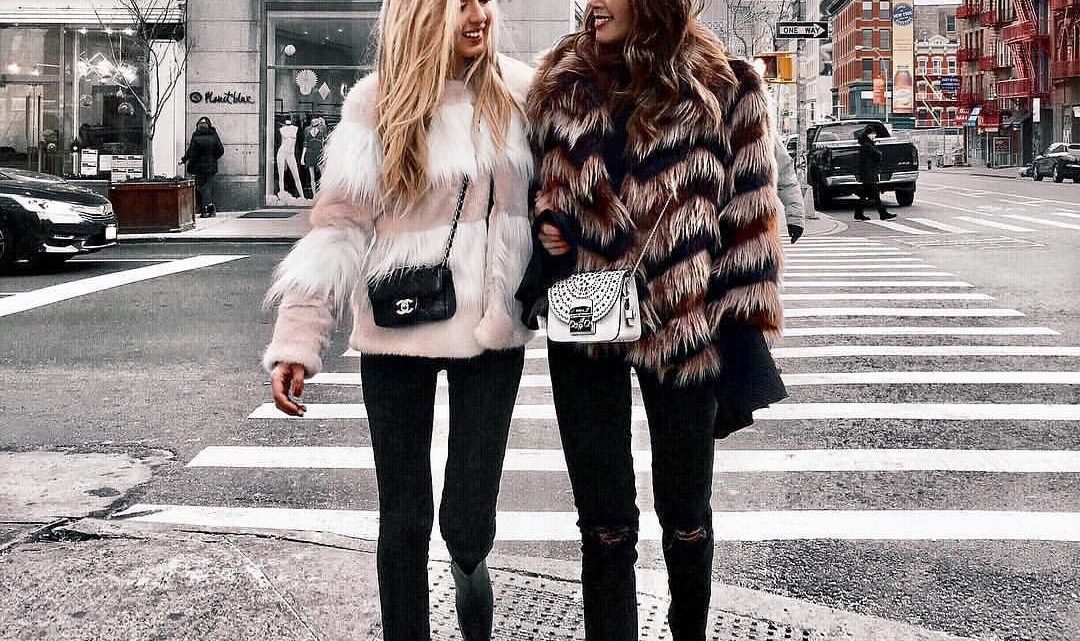 This Winter You Will Be Kept Warm Thanks To These 5 Jackets
December 10, 2018
During the winter, some people prefer to look stylish over being warm, and usually it is hard to combine both things in one coat/jacket, and that's why we are here, to help you choose the right coat/jacket for the cold weather that is already here. Check our new list of 5 jackets and coats that will keep you warm while making you look great.
Overcoats
When buying an overcoat, you should pay attention to fabric, if you want to wear an overcoat during the cold days, warm wool is always a good choice, or sometimes even synthetic. An overcoat's lenght is mostly somewhere below the knee. Overcoats can be elegant or casual.
Faux Fur Jackets
If you think that being cozy and looking like a style star aren't things that go together, we are here to prove you wrong. Faux fur is the best way to keep yourself warm and fashionable. And if you are not ready to go full-faux-fur, you can try pieces that have trimmed fur stuff. Faux fur coats and jacket are available in different lenghts.
Hooded coats
If you are one of those people who have tendency to accidentally leave your hat somewhere, hooded jacket or coat is just right choice for you. Losing your winter hats will be a history, because you will always have a hat as a part of your jacket/coat.
Animal Print Coats
Similar to the faux fur, animal print gives your outwear a fashionable touch. What you wear under shouldn't have the privilege to be the only part of your clothes that is stylish. Your coats and jackets should be able to have the same privilege.
Puffer Jackets
Puffers are mostly made out of synthetic or down fill, and they are super warm. They can be sporty, feminine, luxe and can go with any fashion style. Great way to have it all: being warm and fashionable.