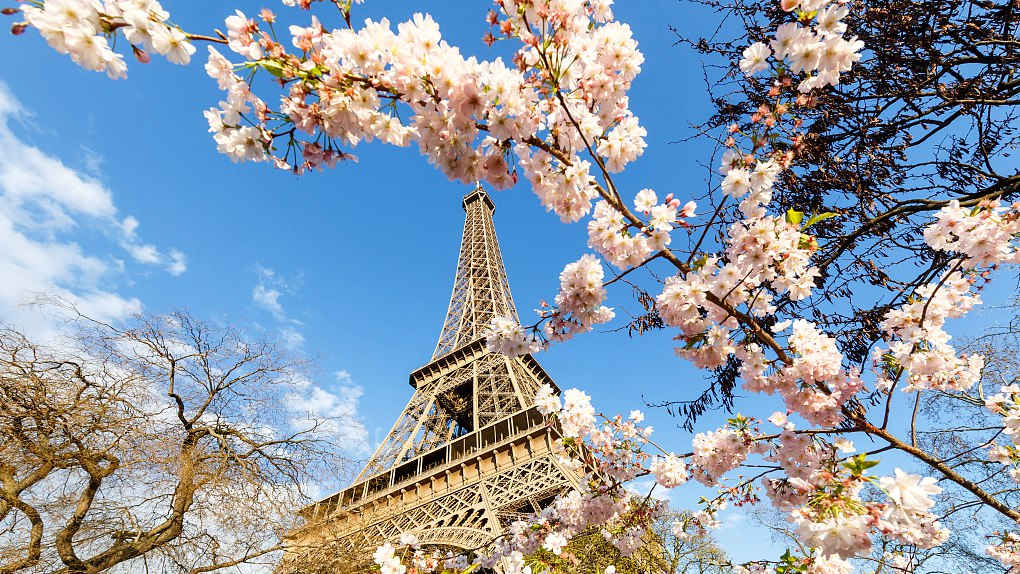 The Most Popular Flowers That Can be Seen in France
December 13, 2019
France is a historic country that everyone recognizes, and chances are, you know something about it. Whether it is the Eifel Tower in Paris, the capital, or the traditional baguette bread that everyone knows and loves, France is truly a magnificent country with a lot of history, tradition, and culture.
But one aspect of France that is mostly overlooked is its beauty. Truly, France is one of the most beautiful countries on Earth. Springs in France are a joyous occasion that makes everyone fall in love with it. Between the sun taking center stage in the sky, and the beautiful flowers blooming in the parks, it is hard to argue on which is more magnificent. However, springtime is when the flower shops open and offer their bouquets to the public. It is this time when we truly get to experience the beauty of the flower markets in France.
Because of that, and because we mourn for the spring, we've decided to tell you about the most popular flowers that can be seen in France. Don't go anywhere as this article will prepare you for the upcoming spring, and maybe prepare you for which flower to give to your loved one.
1. Cherry Blossoms
When it comes to parks filled with colorful flowers, none match that the Parisian ones. Parisian parks are truly a thing to admire. The sheer beauty of the parks in Paris will make any garden hold its head down in shame. And the flower mostly responsible for that is the Cherry Blossom.
This flower is an iconic one that no park in Paris thinks of avoiding it. It is considered by florists as essential, and when it blooms it reminds many Parisians of the countryside.
2. Daffodils
Daffodils are one of the most popular flowers in French homes, but it is also popular all over the country. Daffodils can be found literary everywhere across France. From local flower shops to the countryside, to even parks and homes, the Daffodil holds high regard in French society.
3. Peonies
A very common flower in France, Peonies can literary be seen growing on the sides of the roads. It is so common that people don't mind taking a few for home. But Peonies are deeply rooted in French culture, and they are a must-have in most bouquets.
4. Irises
Irises come in a lot of varieties. Most of these are native to the capital itself, and most others can be found all around the country. Irises are a thing of beauty. They are held in such high regard that even the popular Jardin du Luxembourg garden has a few varieties of it.
5. Lilies
The lily is a common French symbol of culture and tradition. The French absolutely love lilies, so much that they even have their own stylized variety called fleur-de-list. With countless varieties and color formations, lilies are one of the most loved flowers in the country.
If you want to send one of these flowers to loved ones in France, then make sure to visit www.floraqueen.com.
6. Roses
Everyone's favorite flower has to be on this list. Roses epitomize love and romance, and they are one of the most popular flowers on the French flower market. However, roses cannot be found this time of the year, but are highly wanted during springtime. If you're lucky enough, you can acquire the wild climbing Canina Rose from one of the flower shops in the spring.
7. Nasturtiums
Apart from being very good-looking, this flower can also be edible. Nasturtiums are yet another popular choice in most French gardens. They plant them in most parks and the critters that inhabit it feed on them. Not only do they radiate sheer beauty, but they keep the squirrels all nice and fed.
8. Gourdon Flowers
Gourdon flowers aren't a popular home flower, but they are absolutely stunning all over France. This flower is mostly found growing wild and is mostly purple. Gourdon flowers are best for flower arrangements since their iconic purple color cannot be replicated by any other flower. Gourdon flowers are symbolic of Paris, and they can be found on the back of napkins in many Parisian restaurants.
9. Lily of the Valley
Lily of the Valley sounds very lovely, doesn't it? But the French have their own word for this flower, and the word is "Muguet". Regardless of what you think about the translation, the Lily of the Valley holds a special and quite dear, place in French culture and history. The scent of this flower is included in many French perfumes, as well as an ingredient for tea. However, the French have quite a popular tradition surrounding this flower. Namely, on the 1sdt of May, the French go out and buy bouquets made of this flower and give it to the ones they love and care the most. It's like Mother's Day, but everyone receives flowers.
10. Tulips
When the flower Tulip gets mentioned, people mostly associate it with the Netherlands. Tulips are in fact quite popular there, but they can also be found all over France. While Tulips are iconic for the Dutch, that doesn't mean that the French cannot enjoy them just as much. Tulips are so popular in France that they are frequently included in most flower arrangements due to their wide range of colors.
11. Paulownia Blossoms
Yet another flower that doesn't originate from France but this time from Eastern Asia, Paulownia Blossoms is symbolic of French springs with their pink and white flowers. This flower truly symbolizes spring in France, and it can mostly be found decorating the streets of French cities. Although not native, the French have certainly made this flower their own.
12. Rosemary
Yet another flower that is widely used for perfumes is the Rosemary. The Rosemary is quite iconic in the perfume industry, so iconic that the place where they grow is famously known as La Source Parfumme, which roughly translates to the Source of Perfumes.