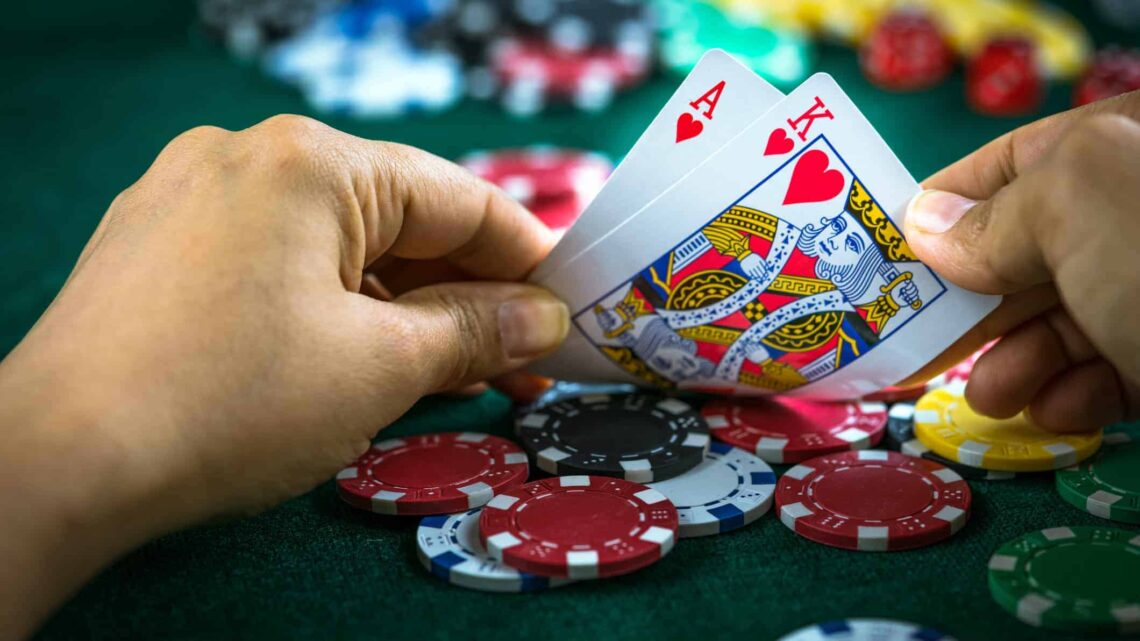 How to Get Rid of Bad Luck in Gambling – 2020 Guide
October 23, 2020
Gambling is based mostly on luck. Some gamblers like to think otherwise. People are optimistic about it and think that, if they just play it right, the win is guaranteed. To be honest, you can sometimes influence the game. For example, playing roulette is not only about luck. But don't get carried away about that. You might think that, just because you got black two times in a row, the next one will be red. It's just not how it works. Another game you can coordinate to a certain degree is poker. Yes, it is about good luck what cards you are going to get. But if you know what you're doing, you can maybe change the outcome.
In some other gambling games, you can rely on good luck only. If God is on your side, you might get some money on the slot machine. If not, there's nothing you can do. Or is it? There are some things you can do to get rid of bad luck and get back on track. Some of them are logical actions, so it makes sense to do them. Others are some kind of a ritual, so they can look crazy to someone. But if you believe you will earn more money when applying them, then who cares. Sometimes the end justifies the means. Let's see what your options are.
1. Take some time off
If you see the game is going nowhere, it might be a good time to set back. We know that when you are deeply in the game, it can be hard to get out of it. But sometimes that's the only way for things to change. And this is referring to the gambling games you can manipulate. If you are playing poker and you're feeling anxious and tired, the situation most likely won't change for the better. You will probably keep losing, and your confidence is going to collapse with time. Taking a few minutes or hours to chill and get back together can make a significant difference. Don't push it, with a clear head, you will be able to make better moves. And that means – more money will come too.
2. Play the games you like
Maybe you heard there is a better chance of making money in one game than in another. Logically, you will probably want to play that one and increase your odds. But there is an important thing to consider. If you're not playing something you like, you will likely end up being bad at it. No matter what you think. Try to enjoy the game as much as you can. You will be more focused and able to concentrate. When gambling, it is important to be in control of what you're doing. If something keeps distracting you, you won't be able to give your maximum. In case you find it easier to concentrate, you can choose gambling online from the comfort of your home. Ufabet offers sports betting and casino online. You can gamble using your smartphone, where ever you are. If you think this might work for you, why not give it a shot.
3. Keep an eye on your bet size
You maybe like to aim high, but putting a lot of money on gambling may create too much pressure. If you're aware you are spending too much, it can affect your game. You may feel anxious and tense. Nobody safe you should play safe (especially since there is no such a thing in gambling), but try to balance. If you know your budget is not the highest possible this month, take a step back. Try to be reasonable and calculate how much you should invest. Believe it or not, this can positively impact your game and bring good luck back to your table. You will feel freer, more relaxed, and probably make better moves.
4. Good luck rituals
Some gamblers developed special rituals to assure their game is top-notch. Some of them make sense, while others could be considered as superstitions. However, if you found something you are convinced works for you, why not apply it every time. Some of those rituals include wearing the same clothes every time or drinking the same drink before the game. You can also find rolling the dice a certain way and saying good luck word work great for your performance. Some rituals that we all heard of are wearing a rabbit foot, crossing fingers, and wood knocking. Gamblers sometimes also recite a spell or pray for good luck. These actions differ in different countries, and can also be a part of a tradition. Now when you know some of them, you can easily test them and see how they work.
5. Re-examine yourself
If you're not playing your best game, consider the fact you might be sabotaging yourself. Many gamblers deep down want to stop gambling. They subconsciously know it's not the road they want to take. And that's why they keep losing their money. If you are a gambler, it is important to re-examine yourself. Is gambling something you see yourself doing? Do you feel nervous all the time? Or you see that activity as a hobby and an interesting way to earn some extra money. Both of these are valid. You just have to be honest with yourself and understand where this road is taking you.
6. Change your strategy
It can sometimes be fun and effective to change your game strategy. Maybe you are always playing your game a certain way, and it provides you decent results. That is fine, but performance in some of the games can easily be improved. Especially when it comes to skill-based games, such as poker. Why not test a new strategy and see how it works for you. You have nothing to lose – except some money, of course. But if the new strategy is better, you'll get your money back in the blink of an eye.
Conclusion:
Not all gambling games are exclusively luck-based. Some of them you can manipulate, such as roulette and poker. But no matter what game you play, you can never have too much luck. That's why implementing some routines to get rid of bad luck can come in handy. If you keep losing, and can't get back on track, try taking a break and see how you'll feel in a few hours. Other actions can be changing the game you play, being aware of your bet size, and changing your go-to strategy. In the end, ask yourself if you are maybe sabotaging yourself because you don't see yourself as a gambler. Being honest with yourself is always good advice. And it can make good luck to sit at your table again.