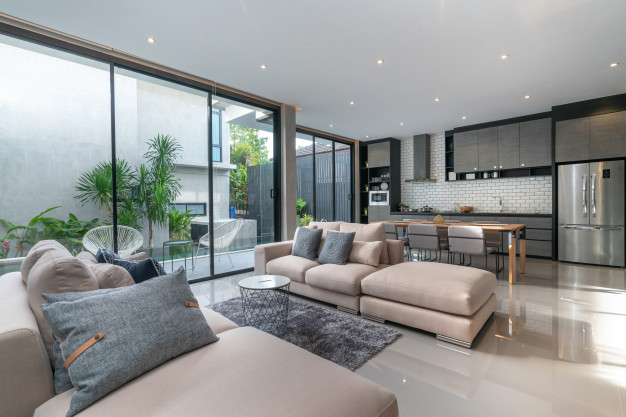 9 Common Features Homebuyers Want in their ideal Homes
July 10, 2021
It is a special moment in the life of every person to purchase his first home. Buying a home is one of the most significant decisions that a person makes, and he needs to pay some extra attention while choosing the right place. You don't want to compromise on the best features that your house must-have. This article will share a guide that explains some of the standard features that every homebuyer wants.
Sellers must update themselves with the current trends because it will only help them increase their homes' value. Therefore, they must not forget to renovate or bring some necessary changes to their house to attract more homebuyers. Being an owner, it becomes your responsibility to maintain the main features of your place.
Are you searching for some good real estate company that can help you with the selling process of your house? If yes, you must consider visiting Boon-vastgoed.nl. So, don't wait and increase the chances of selling your home at a profitable amount.
SOME COMMON FEATURES OF AN IDEAL HOME
1. Bathrooms and kitchens with latest designs and trends
Every homebuyer expects the house to have the updated features or the latest trends and designs. A survey was conducted, and it was found that almost 80 percent of the people think that updated bathrooms and kitchen is the most critical parameter to consider while purchasing a new house. So, if you are a seller and want to renovate your place, it's better to start with the kitchen and the bath area.
2. Garages with good storage space
Big families always need a lot of storage space, and this is why a seller must always try to install as much storage area in his home as possible. If you don't have enough space inside your home for a storage room, you can also consider making a garage just a few steps away from your house. This will surely increase the market value of your property.
3. Energy-efficient features
Another important fact for the seller to note down is to bring some energy-efficient changes to their property. It is believed that homebuyers are most attracted to properties that are maintained with excellent energy-saving features. One of the simplest ways is to insulate your house correctly. This will eventually help save a lot of money that is otherwise required to pay the energy bills.
4. Wireless connectivities
We all know how important the role technology plays in the life of the new generation. Homebuyers are always looking for a space that has the facility of wireless connectivity of phone and internet. Phone services and internet connections are not considered a luxury nowadays. Instead, it is believed to be a necessity in today's world. Therefore, if you still don't have these technologies at your place, don't expect the buyers to approach you.
5. Laundry room
It takes years for many people to find out and buy their dream house, and they don't want any compromise. Various surveys show that if buyers have to choose between a guest room or a laundry room, most will select laundry over the guest room. It is because they need a separate space to clean their clothes or make their stack before they finally put them on.
Being a seller or the house owner, it is crucial to take care of such points to increase the value of the home. If your house is missing a laundry room, you can easily get one build in the basement of your place. Everyone needs to have space where they don't have to worry about the mess created by the clothes.
6. Ceiling fans
As discussed above, people are more interested in buying a property that has energy-efficient features. Adding a ceiling fan to your house means fewer energy bills, but how? When ceiling fans are used simultaneously with the AC ( air conditioner), it helps in circulating the cold air in the entire room, saving your bills in the warm summer season.
It is recommended to install the ceiling fan at least eight feet above the ground. The fans that are installed 10-12 inches below the roof are believed to work the best and in a more efficient manner.
7. A large yard
Some people love having pets, and in that case, they would expect a large yard at the back of the house to play with them. Not only that, people love to organize parties and spend time with their family and friends in their backyards, which makes a yard another good feature of a perfect home. Owners must realize that land has actual value, and they must invest in having a large backyard.
8. Floor made up of hardwood
Floors that are made up of hardwood look very fine and clean. Not only that, but it is also effortless to maintain rather than the other floors. A carpet needs to be replaced every 9-10 years, but hardwood floors offer more durability than these carpets. If taken care of properly, floors made up of hardwood can last for a lifetime. Therefore, it makes a great feature to add to your home to draw more homebuyers.
9. Exterior lights
A house with good exterior functional lights looks beautiful and welcoming to the people passing by it. It is also a great feature for someone who loves to host or organize different outdoor activities at his place. Last but not least, it always helps in providing safety to your place. However, installing this feature is not the demand of every homebuyer, but you can include it if you need some good attention from the buyers.
TO SUM UP
People do years and years of struggle to purchase their dream house, and it is one of the most significant decisions they ever make in their life. It is a special moment for all the buyers, and they do not want to compromise on their needs or demands. Check out the above list to get a brief idea about the necessary features that every buyer looks for in an ideal home.