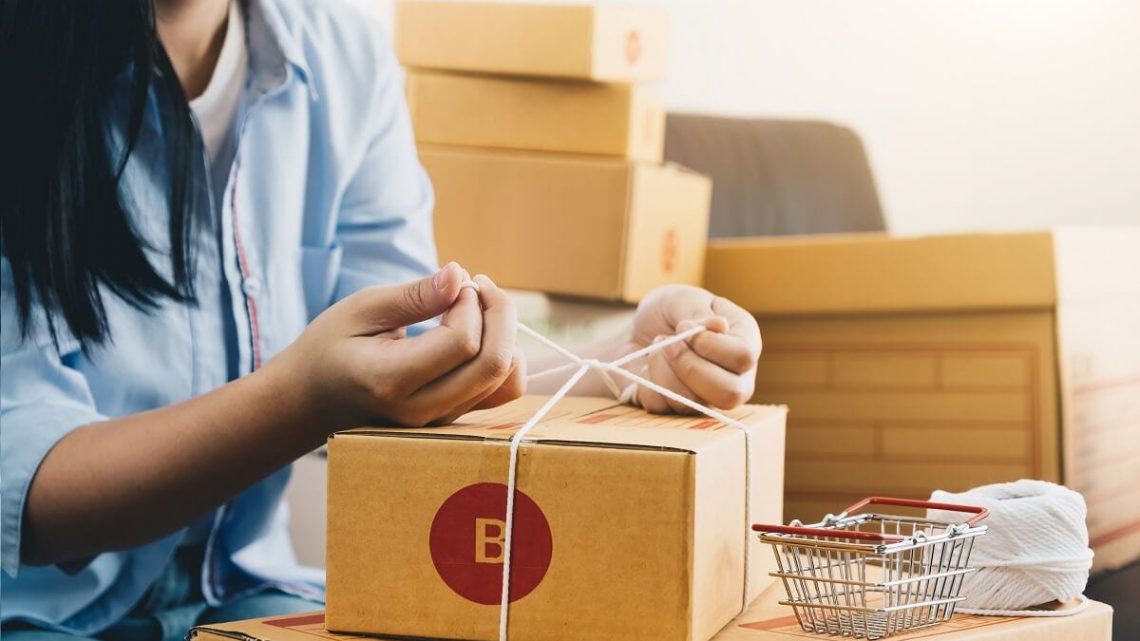 The Importance Of Product Packaging For E-commerce Businesses
July 12, 2021
When it concerns anything related to a business, the first thing that catches a person's eye is the packaging and presentation. This statement stands true especially when it comes to commercial products and e-commerce packages. It is undeniable that almost all of us must have ordered something online and got it delivered in a tempting package. And as ever, the first impression you make plays a significant role here too.
Many companies spend thousands of dollars on this particular maneuver. There are special teams and offices dedicated to designing and branding. Why does this task of packaging play a crucial role in the e-commerce line? Read ahead and find out.
What's the fuss about packaging?
Did you know that a consumer generally makes up their mind about a brand in the first seven seconds they encounter a product? This is the significance of making a good first impression. Once they have a solid opinion, it takes hard work to change their perception. Research says that the majority of customers consider the packaging of a product as important as the brand itself.
Given these facts, there are numerous other reasons that back up these statements. Take a look.
Building a trustable relationship with the customers
Let's say that a person has ordered product A from your website. The first thing from your side that they interact with is the package rather than the product itself. So, a customer's experience does not solely lie in the product alone. It begins with the product packaging. Establishing a lasting impression on your customer will benefit you in the long run as people tend to come back to the products they liked.
So, get your packages done perfectly. As much as we don't want to get technical, everything comes down to human psychology. And, making a profound impression in the first and foremost interaction will help you to instill your brand firmly into your customers' minds. A positive customer experience will be a good start for your brand.
Promoting your brand
There are numerous technicalities when it comes to packaging. One point to remember is that it's not just about wrapping it in a cute box and presenting it to the consumer. Your distinctive creativity and characteristic features will help you stand out in a sea of familiar cliches.
Make your packing sturdy so that the product inside will be prevented from even the slightest damage. At the same time, it should be lightweight and appealing. Do not make your packages complex and hard to open. This will irritate your customer, thus obviously creating a bad impression.
Your e-commerce package serves as an extension to your brand. So, when you are coming up with creative designs for your packages, adopt the perspective of a consumer. This will help you clearly understand the requirements of a customer.
Cost-effective
This is another simple yet underrated fact. When you offer your customers proper packaging, the chances of them returning back your product also lowers significantly. If your product is delivered in a mangled box, suspicion arises in a consumer's mind. What if the package had been already opened and the product has been replaced with something else? Honestly, that is a question that makes sense.
When your packaging looks assuring and neat, then the customer heaves a sigh of relief – of course, they do because their product has reached them safely. If they opt to return your product, you will be paying for the additional shipping costs and other trivial prices. Get in touch with a wholesale supplier and get good packaging material for your packages so that you can save money.
In case of a return, you will also be returning the money. You might feel that the amount isn't much, but think of what happens when numerous customers are dissatisfied with the packaging and demand their money back. Yeah, hope you get the point. Are you looking for a dependable supplier whose expertise lies in bubble wraps and other such materials? Then, Luchtkussengigant.nl might be the best choice for you!
Standing out from the crowd
Now, let us jump to another strategic segment. How to make your packaging distinct so that it registers well in the mind of a customer? We may have some ideas for you.
Appealing covers
Rather than spending a lot on your packaging design, make it look attractive. Things that are appealing always tend to sell more. In this case, a groovy appearance will cast a good impression on the consumer rather than the same old boring package. Select the right colors, graphics, and fonts and mix and match them to create an eye-catchy outcome. At the same time, ensure that it is not too flashy – too much color can be unpleasant and irritating.
Environment-friendly
This is a way to get two birds with a single stone. By making your packaging recyclable and environment-friendly, you not only contribute significantly to our Mama Earth, but you also create a respectable image among your consumers. Always go for biodegradable materials instead of plastics and synthetics. This could be a small step from your side to promote awareness of recycling.
Advertising
Make sure that your package is not just a container that is used for delivery. Think creative and use it as a vessel for advertising. You can take this one step further by even slipping a brochure inside the package. Again, never overdo it as it may leave a bad taste. The brochure can be a small, attractive piece – it can carry your product tagline and enlist the other services you offer.
If you are feeling up for it, you can even utilize the inside of the packing box to promote your products. You can also notch this up by designing a package that will serve useful even after the product is taken out of it. It all comes down to marketing.
Final Words
What we are trying to say is this – the e-commerce packaging of your product holds the capability of boosting your sales and promoting your brand. So, pay good attention to this tactic and find your footing in a crowd of the same old cardboard boxes!