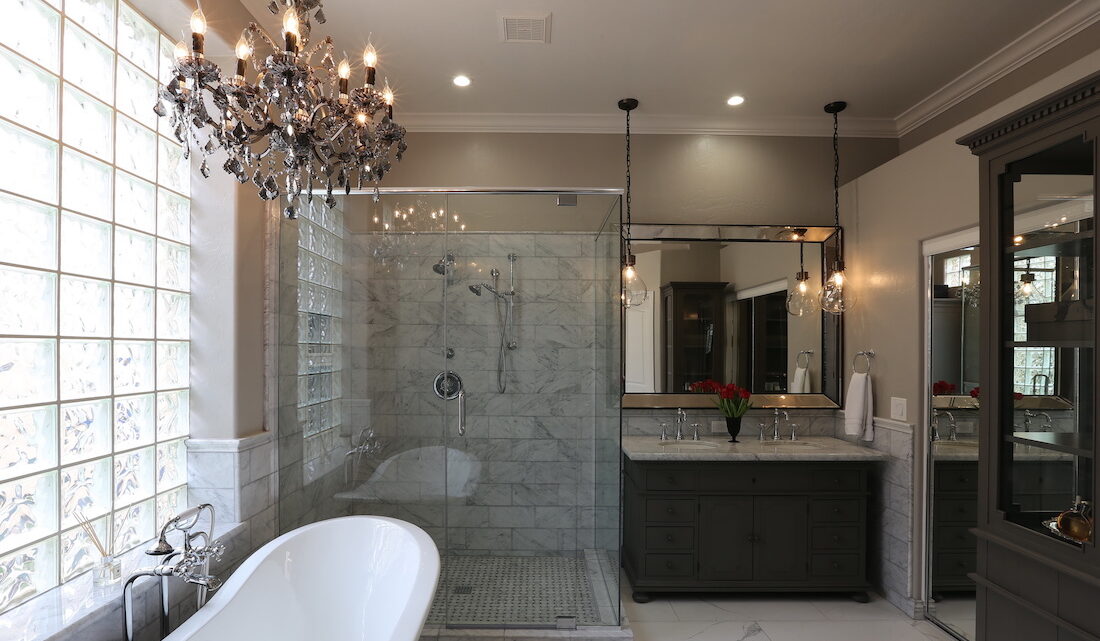 5 Cheap Bathroom Remodeling Ideas For Those On a Budget in 2020
July 9, 2020
When we talk about bathroom remodeling, we talk about a full makeover of probably the most important place in your home. This type of remodeling is not only a great project, but it also adds value to your home and makes your house more attractive while adding features and comfort. Sometimes we want to create beautiful things, but we think that we cannot achieve that because money is tight. However, did you know what you can create the perfect place, even if your budget is not really high?
There are many things that you can do while staying within your budget, and in this article, we are going to give you some ideas on how to remake this room, without spending thousands. Follow our tips and you will make the right choices, finish this project quickly, and have some money left to treat yourself.
1. Make a plan
Put your budget expectations in perspective before getting started or exploring options. Consider the size of the room and material quality. Also, think about if you plan to help out with the labor with the remodeling designs or buy the materials needed on your own.
Once you have these things on your mind, it is going to be easier for you to allocate money for every part of the project. If you want to save up some money, then you should focus on doing as many things as possible on your own. However, when it comes to bigger parts of the project, like unit installation, plumbing, or anything similar, it is better to ask for professional help.
2. Layout
To create the best layout possible, you need to understand this room's dimensions. The most important things you need to measure before doing any renovation is the size of your tub, shower, and know how much of the space your toilet is going to take.
Choose the right height for your sink. You should know that most countertops you can find on the market are about 32 inches high. You can put the sink above the countertop, you can put it next to it, or try something unique.  This is the time to get creative. Reuse old kitchen countertops, or repaint the ones you have right now.
Think about a corner sink. If your bathroom is a tight space with possible traffic issues, a corner sink can free up space. You can find some amazing vintage sinks at the flea market that can be easily repaired and made to look beautiful.
By reusing old items that you already own, you can save a lot of money. So, if you have some shelves lying around, you can put them above the toilet and save some space, or put some plants on them that will create a nice touch. If you don't want to use counters, you can use cabinets, that way you can save some of the floor space, and still be able to put all the things you need.
A shallow vanity can be created by reusing old medicine cabinets, and here you can get some ideas on how to save even more money by using your creative side.
3. Design
Create a design so that the toilet is not the first thing visible when the door is opened. An experienced bathroom designer will give you alternatives to having the toilet visible front and center. Choose some attractive bathroom furniture that fits into space well. If you don't want to use a designer, you can use Google to find some images that will help you get creative. Check to see if you can move the toilet, and position it in a better place. In case that is not an option, you should not worry, there are things you can do to distract the eye.
Leave some vintage finishes. Replacing wall tiles in an older home with several concrete coats and wire lath can be expensive. It can cause labor costs to skyrocket. Keep the vintage bathroom tiles and spend money elsewhere.
4. Furniture and lighting
Start by thinking about what you want your walls to look like. You can look for some wall coverings and wallpapers. And you can even browse through things that are more expensive, without buying them. That way you can get some luxury ideas and find or create the cheaper versions. Get rid of the tub and convert it into a shower. If you have a bathtub that you don't use often, you have an area that is going to waste.
If you are looking to create a vintage look, then you can get some neat lanterns that will not cost a lot, and they will complete the space. If you are going for a modern look, then you can install subtle lights all around the ceiling. You can also put them above the shower, so you can create a better atmosphere.
Before working on the lights, you have to check if everything is working correctly and if the installation is not old. For this part, you should consult with an electrician. It is better to purpose your budget into checking the plumbing and installation, than to risk remodeling your bathroom and later on, finding out that something is not working properly.
5. Prioritize
In case you don't have enough money to do everything right away, remember that you can do a partial renovation. Think about what is your main purpose for this? Do you want to change the floors and the wall, or do you want to install better units?
If you want to just change the walls, then some wallpapers will instantly change the whole room, and they don't cost a lot. In case you want to change the floors, then you can use vintage tiles that will add a nice touch to it. Don't forget to look for tiles that will not get slippery once they are wet, and remember that you can always use some patio floors and tiles. These things are usually inexpensive, they are easy to install and they require little to no maintenance.
Don't forget you can always ask your friends to help you finish some things up, and if they have some home remodeling skills, they can save you a lot of time and money. When you want to renovate a room on a budget, you should be prepared to do most of the work on your own. This will take a lot of time than having someone do it for you, but once you are done, you will be able to take pride in something that you have done with your own two hands.