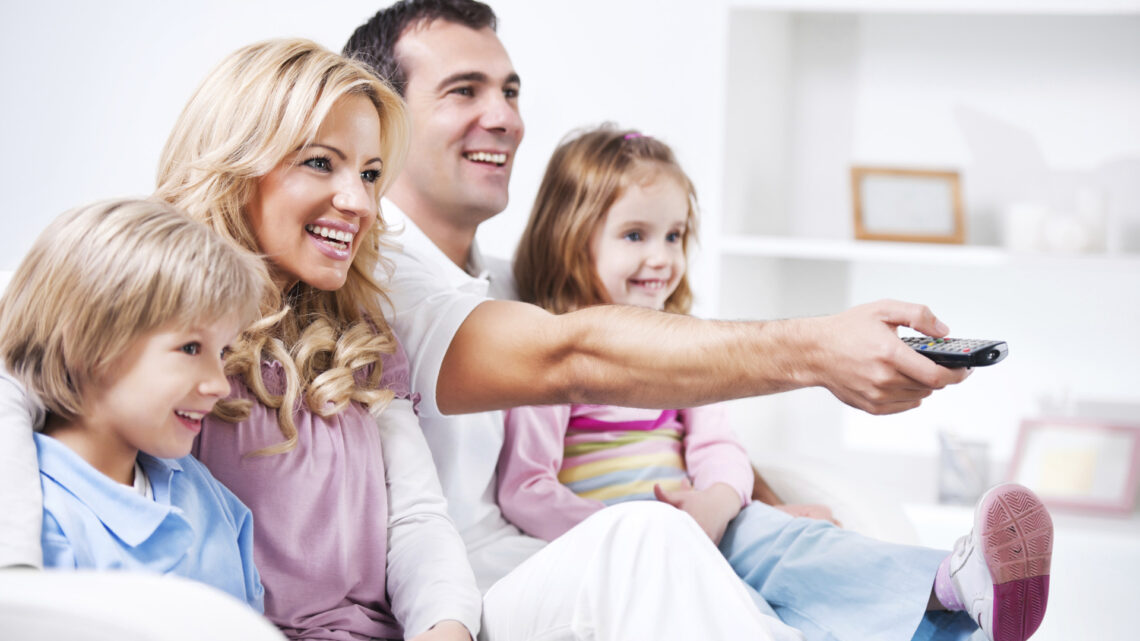 How to Pick Up Digital TV Channels With an Antenna – 2020 Guide
July 22, 2020
Do you remember the good old TV antennas that we all used at one point in our lives? Well, they are still available on the market and there are various things that it can provide you with, including a chance for you to watch local TV channels completely for free – meaning that you won't need to pay a single dollar to your cable provider.
This will not only help you lower your monthly expenses but, it will also provide you with more content that you can enjoy. But, you might now be wondering – how can I actually pick the channels up? Luckily for you, that is exactly what this article will help you with. Let's take a closer look at what you can do:
First Things First: Opt For An Antenna And Install it
Before we discuss how you can search and discover new channels, it is important for you to learn more about the TV aerial you should install. Why you might ask? Well, if you do not place it properly or if you do not place it in a high location, your signal might be weak, which means that you won't be able to watch television. Hence, once you choose an antenna for your homes, ensure that you do the following:
Install it Higher Up – the signals will only reach your antenna if you place it higher up, which means that it should be located on your chimney or the side of your wall. This will allow the signals to properly travel from the broadcasting towers and right into your antenna.
It Needs to Be Pointed at The Right Direction – ensure that you know where the broadcasting towers are in your hometown. Once you do, you should get back on the roof and point your aerial in the right direction. Now, you might be scared of heights and if so, you can always opt for hiring an expert and if so, you can check this website out to see what services you should opt for.
Ensure That The Cables Are Properly Installed – both the indoor and outdoor cables need to be properly installed. Keep in mind that the ones located outside can get damaged by the weather elements, pests, and pets, hence, you might want to protect them properly.
There Should Be no Metal Objects Around The Aerial – metal objects can easily hinder the signal you are getting from the broadcasting towers, which is why you must ensure that there are no metal objects around it. If there are, you should remove them and you'll be good to go.
No Obstacles – last, but not least important is that there should be no obstacles between the aerial on your roof and the broadcasting towers. This means that there should be no hills, trees, mountains, or other buildings between your aerial and the signal. If so, you might want to rethink the placement of the antenna.
So, How Can I Pick Up Channels?
It is actually relatively easy for you to discover what channels you can gain. You can choose to visit various sites that offer signal locator tools and all you'll need to do is enter your address and press the "find local channels' button. It will take the platform several seconds to open the next page. You'll get a diagram – that features south, west, east, and north – and a lot of numbers.
Now, the numbers in the columns are not that important, but, the diagram will tell you where your antenna should be pointed at. If it, for example, shows that you can get a lot of channels by pointing your antenna to the north, you should point it in that direction. Keep in mind that the number of channels you can gain will depend on the antenna you purchased as well, hence, do your research before purchasing one.
It is also advisable that you purchase a pre-amplifier. It is basically a tiny gadget that you can connect to the inline of the aerial's coaxial cable that travels to your TV. This is something that you must do if the cable from the antenna is longer than 50 feet. Why? Well, the longer the cable he more it will take the signal to reach your TV, which means that it can get extremely weak.
Additionally, you should know that some antennas come with this small device already attached to them, hence, if you know that it will take more than 50 feet of cable to connect your aerial to your television, you might want to purchase an antenna with a pre-amplifier attached.
Is There Something Else That I Can Do?
Actually, there are some other things that you can do. For instance, you can sign up for free video streaming services. The Internet is the place that you should start looking and since they are mostly DMCA compliant, you do not need to worry about them being illegal.
Now, most of these services are completely free and won't require you to create an account, however, some might require you to create an account and login to the platform, while others might require you to pay a small fee – which will definitely be cheaper than your monthly cable bill.
On the other hand, if you want to pay for a Netflix, Hulu, or Amazon Prime subscription, you can always choose to share it with another person, which means that you'll be able to lower the expenses you have even further. Most of the streaming platforms offer packages with several accounts, hence, rest assured that you can always simply access your profile and continue watching where you stopped.
Conclusion
As you can see, there is a wide range of things that you can gain from choosing to install a TV antenna. Not only will it allow you to watch TV for free, but, it will also lower your monthly expenses, it is more reliable during storms and bad weather, and you'll also not have to worry about maintaining it often.
So, now that you know what you can and definitely should opt to do, you might not want to lose any more of your time. Instead, you should start browsing both online and brick-and-mortar businesses in order to determine which antenna fits your needs and requirements best!