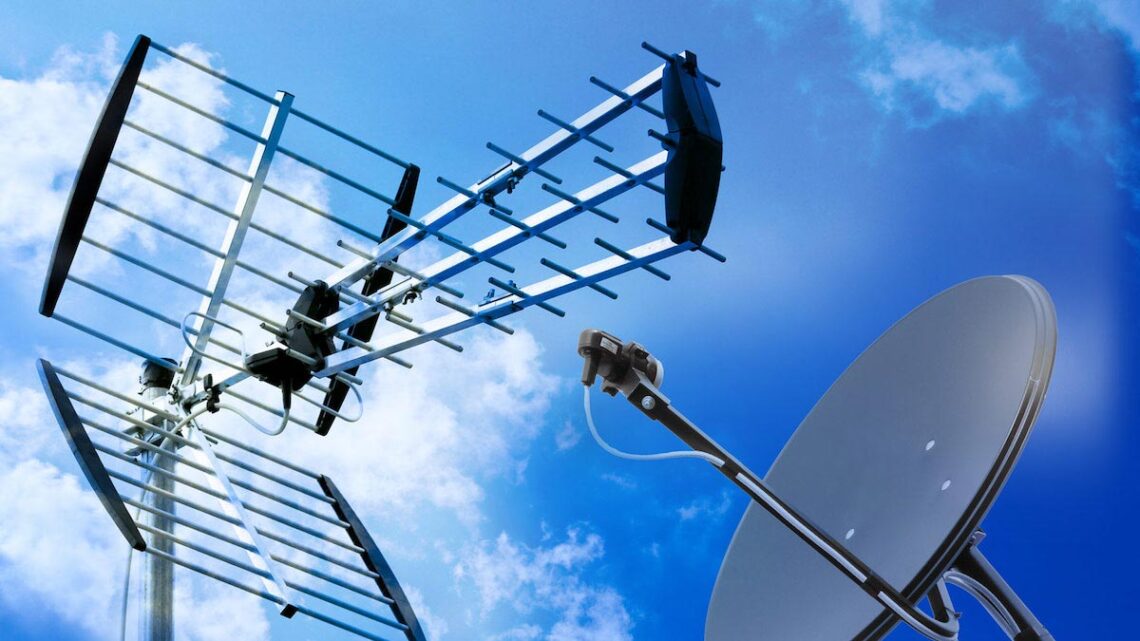 How to Choose a TV Antenna – 2020 Guide
July 20, 2020
Having your own TV antenna can be beneficial in many ways. Not only will you have access to numerous channels, ranging from sports to local news, but you will also have the opportunity to save up money, due to the fact you won't have to spend it on paying cable company services. Nevertheless, choosing the right TV antenna could be a tricky task. It often happens that people get confused in the process because they are not sure how it functions and where to gather information. If you are wondering the same thing, hopefully, the following guide will help. Take a look below!
1. Check which channels are available in your region
Before you start choosing an antenna, you should check which channels are available for watching in your region. This is important because not every region has the same channels. Nevertheless, the list is rather long and the channels are numerous, so you will definitely find something which matches your taste. You can easily get access to this information online, all you have to do is enter your address and you will get a detailed list of the channels which you can watch.
2. Decide on which channels you want to watch
One of the most important steps before investing yourself in the research regarding this topic is deciding which TV content interests you the most. You can easily determine which channels are available in the region you live, and afterward, make a list of the channels you are interested in watching. Even though this step might seem like an unimportant one, it is out of the crucial importance for the outcome of the whole process. It will provide you with a systematic overview of the content, and you will be able to easily proceed to choose the right antenna since you will have the list of priorities that matches your needs.
3. Indoor or outdoor antenna?
When it comes to this topic, information is everything. The more you research, the less chance you will make a mistake and ultimately end up with the TV content you are not interested in watching. In order to prevent that, try to find out as much as you can about different types of antennas. Once you engage in the process, you will see how it all starts being less confusing, and you will gain more confidence. You could either go for an indoor or outdoor antenna. The indoor one is pretty easy to install. Further, they are usually flat, and you should hang them in a window (be careful about placing it on the side of the house which is facing the transmitter). When it comes to the outdoor antenna, things function in a slightly different manner.
As the name suggests, they are installed on the roof (or in the attic, but you might get less signal due to the closed space). Besides the fact that they are put into different spaces, there is another thing which makes a difference between these two types. Indoor ones usually function well, but it could happen that watching some channels which are further away may require installing an outdoor one. In other words, if you install an indoor antenna, the stronger local channels will be broadcasted perfectly, but the problem may occur with those weaker ones. Nevertheless, there are great indoor antennas with high quality, and this problem may even not occur, but it is a good thing to keep this in mind.
Even though this whole process might be time-consuming, it is all worth it in the end. However, if you don't have the time to engage in the research and installation itself, there are people who are trained and will provide you with the best possible service. So, you don't have to spend your time worrying about these things. If you are interested to learn more about it, you can do so by clicking on the link.
Check out the following list of some of the best antennas of 2020:
• Mohu Leaf Metro
When it comes to this product, the reception is great, and its price will not burden your budget too much. On top of that, the design is elegant, and it does not take up too much space. It is user-friendly and, therefore, easy to set up.
• Winegard Elite 7550 Outdoor HDTV Antenna
If you decide to go for the outdoor antenna, this is an excellent choice. It will provide you with good reception and the signal is great even for further channels. According to the customers, this product is worth its price.
• MohuReLeaf HDTV Antenna
If you are looking for a product that will not affect your interior décor, and which will perfectly blend with the rest of the room, you have found one. Besides the great specifications, its design is outstanding. On top of that, it is eco-friendly.
Conclusion
Even though the process of installing an antenna might seem overwhelming and complicated, eventually, it is all worth it. Once you decide to take this step, you can forget about spending money on paying cable, and therefore you can start spending it on other things. The key thing to remember is to pay attention to the types of channels you are interested in watching because, in the end, it is the thing that counts the most. The second most important thing is to research the type of antenna which will provide you with the best reception. However, if you don't have the time to engage in this process, it is always the best idea to consult the experts and you will get the whole thing done before you know it. Last but not least keep in mind that there's a large number of installation companies that you can hire. For more info about that, go to https://tv-aerials-uk.co.uk/sunderland/