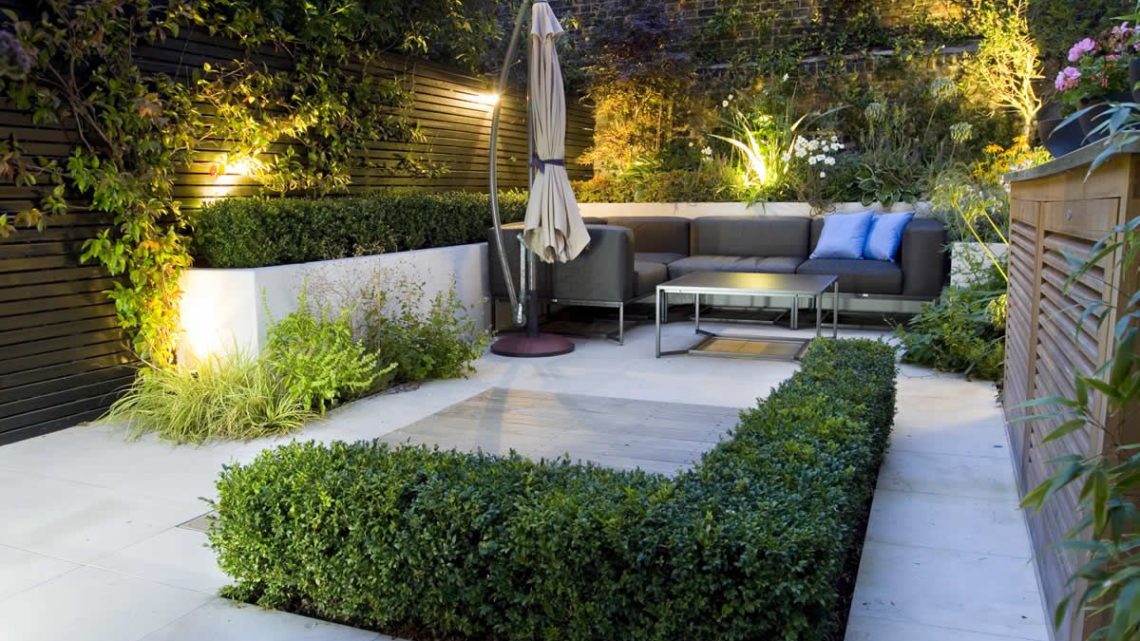 10 Brilliant Garden Design Ideas That Will Boost Your Outdoor Space
December 12, 2018
Whether your garden is big or small, there are many brilliant garden ideas which will help you boost your outdoor space. Some little design know-how can help you can make your garden the most enjoyable place in which to spend time. So, if you are looking for some awesome garden ideas, look no further! These are some of the best ideas you need to transform your garden.
10 Brilliant Garden Design Ideas
Keep Your Lawn in Perfect Shape
Keeping your lawn in a perfect shape is crucial as that's the biggest shape you will see there. First and foremost, take care of your lawn before anything else. You can choose a shape you like, such as oblong, circle, oval, and square. If you thought that the grass is always greener on your neighbor's side of the fence, keep yours in perfect shape and make sure it's the greenest it can be.
Don't Skimp on Your Flowerbeds
Make sure you have just enough flowerbeds for the space. Thus, if the space is too small, don't try to put smaller plants at the front with taller ones behind. Instead, to get height, place climbers at the back of the border.
Set the Tone of Your Garden with Landscaping
Another important thing which will set the tone of the entire garden is landscaping. So, the colors and the paving can determine what kind and style of garden you'll have. For instance, opting for silver and black paving gives your garden a modern tone while golden stones create an English country feel.
Coordinate the Palette of Your Garden
Coordinating the color of your paving and flowers is also essential. So, if you choose white or grey stones, pick white or purple blooms. Moreover, golden ornaments require soft-tone flowers, such as lavender and pink. The modern black paving will work best with strong color blooms, including yellow, red, and orange.
Plan Your Garden Outline
The design of the outline of your garden is also worth mentioning here. When it comes to the outline, you have to pick five or six different types of flowers and stick to them. Then, plan the frame and have a repeated pattern which will provide a harmonious feel. Thus, place evergreen shrubs at the borders of your garden, such as large evergreens, mahonia, and box walls. The gaps which are left are for the five-six flower types.
Choose a Plant According to the Season
Don't forget that there are four seasons and that every season has a different flowering plant. However, there are many plants you can plant and have them throughout the whole year. Some of the best plants for all year round are ornamental grasses, flowering cabbage, sedum, mums and asters. Also read about Best Locations To Visit With Children
Plan the Seating Space
Besides your lawn, paving, and flowers, it's also important to have a seating place in your garden. This space also requires planning as it's crucial to have space for a table and chairs. Moreover, leaving room for moving those chairs and walking around the table should also be part of your plan.
Make Your Fence Look Attractive
Whether you have a hedge, fence, or boundary wall, making it look attractive is also part of your garden design. There are many things you can do to make these boundaries look good without breaking the bank. Hence, try growing climbers in coordinating colors or whitewashing your fences with trellis or battens.
Incorporate a Water Element
Having a water element in your garden is also crucial and gives a special feel. However, before buying a garden fountain, make sure you check whether it works and how it sounds.
Place Some Ornaments
Placing some ornaments in your garden is also a great idea. Nevertheless, this doesn't mean just placing ornaments of random places. Instead, place them within the planting and make them look part of the landscape.