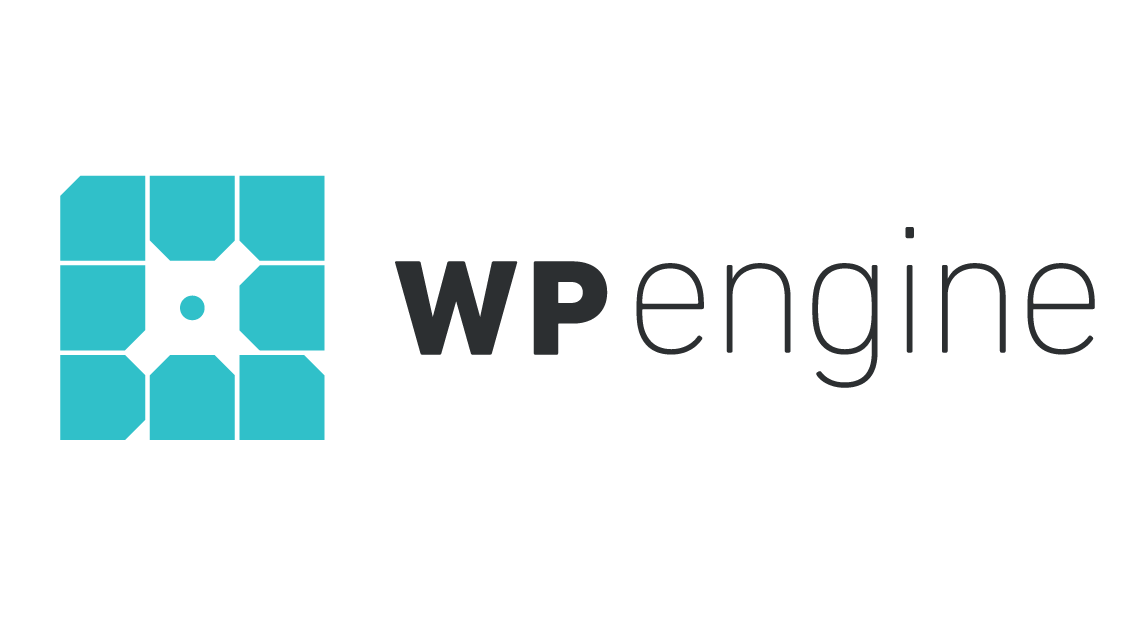 What Are The Facts About WP Engine That Will Make You Buy It?
November 2, 2018
What is WP Engine?
WP Engine is a pioneering website host in the managed WP host category. Its whole hosting system runs on WordPress platform.If you care about your WordPress website, its scalability, security, uptime and load time, then WPEngine must be your website host.
First you can read our recent post about how to find best website hosting company.
Over time, it has grown in a very famous website host. Its high-tech technology, including software and hardware, are second to none. Additionally, their support includes WP specialists that can offer expertise and guidance rather than simply creating support tickets.
I found WP Engine to be really outstanding and its services are both simple to use and snappy. It offers top-notch customer services along with innovation driven technology. So, it has more than 50,000 clients in nearly 120 countries.
When And Who Founded WP Engine?
WP Engine, an Austin, Texas based web hosting company was founded in 2010 by Jason Cohen and Ben Metacalfe. Currently, Heather Brunner is their CEO who previously was the COO at Bazaarvoice.
Why Use WP Engine?
WP Engine is not only a website host for managed WordPress hosting, but it also offers secure, scalable and fast hosting service. Some of the basic, yet most attractive features of WP Engine include automatic daily backups, unlimited data transfers monthly, malware scanning and automatic plug-in updates. Check out more secured wordpress hosting services from siteground.
They also boast a market leading software layer designed for WordPress users exclusively including a caching system to make your website super-quick, continuous security monitoring and 1-click staging area. Check another popular WordPress hosting services.
For more advanced people like myself, they have one click development staging area, multiple server locations, integration with GIT, CDN compatibility, and many other outstanding features like below:
One click WordPress Install and WordPress exclusive hosting
60 days money back guarantee with 24/7 Technical Support
Daily backups, Unlimited data transfer and SSL Certificates
Who Can Use WPEngine?
WP Engine is mainly recommended for professional blogs and managed WordPress. If you are a WordPress user then WP Engine will definitely work wonders for you.
Where Are The Data Centers Of WP Engine Located?
WP Engine has their data centers situated in three cities – London, Texas and Tokyo. The customers are at liberty to choose a data center as per their preference. You can even change your data center at a later stage, without upsetting your initial plan.
What Are The Advantages Of WP Engine?
The key things I like the most about WP Engine are:
Managed WordPress Hosting with Superfast Hosting
Strict Management and High Quality control
Nearly 100% uptime, Staging environment and Instant backups
Top Notch Support and Highly Secure
What Are The Disadvantages Of WP Engine?
Some of the things I don't like about WP Engine include:
WordPress only hosting
Quite Expensive
Lack of Email support
How WP Engine Makes A Hosted Site Secure?
If you've ever owned a site, you know the importance of security, particularly from your website hosting provider. The WP Engine's experts not just block the attacks on sites, but they also ensure that their sites are much more resilient to the WordPress specific attacks.
Also check optimized WordPress hosting provider. If you want to buy wordpress themes, Here the huge list of wordpress theme sellers website you can directly buy themes. Read more WordPress portfolio themes, E-Commerce themes, Photography themes, Directory themes here.
The team scans for malware automatically and if your website is hacked, they guarantee to fix it for FREE. They also have a firewall that is updated every day to block all the latest threats.
What Are The Plans Offered By WP Engine?
Altogether, WP Engine offers 5 WordPress Hosting plans. Let's have a look at each of the plan below:
Personal Plan
If you are looking to run a single website or have a bigger project, this shared plan is perfect or you. Developers, marketers and creatives alike can use the powerful technology and customer services with this plan. Available at $29/month, with this plan you get –
1 click install
10 GB Local Storage
25K visits/month
Unlimited Data Transfer
Automated SSL Certificates
Transferable Installs
Staging
24/7 Chat support
Professional Plan

Whether you are managing many small sites, one website with constant traffic or hosting for clients and are ready to take it to the next level, then this is the perfect shared plan for you. Available at $99/month, with this plan you get
Up to 10 Installations
20 GB Local Storage
100K visits/month
Unlimited data transfers
Multisite ready
Automated SSL Certificates
Imported SSL Certificates
Transferable Installs
Staging
CDN
24/7 Chat support
Business Plan
If your business is your passion, then go for this shared plan. Available at $249/month, it offers high traffic and access to advanced technologies like GeoIP at an affordable price. You also get –
Up to 25 Installations
30 GB Local Storage
400K visits/month
Unlimited data transfer
Multisite ready
Automated SSL Certificates
Imported SSL Certificates
Transferable Installs
Staging
CDN
24/7 Chat support
GeoIP Enabled
Premium Plan
If you want to keep your website up and running at all times, this dedicated plan offers you the flexibility and power of dedicated resources along with innovation and customer services. You also get –
Up to 150 Installations
Over 1 million visits/month
Unlimited data transfer
100 GB to 300 GB Local Storage
Multisite ready
Automated SSL Certificates
Imported SSL Certificates
Transferable Installs
Staging
1000 GB CDN Free
24/7 Chat support
GeoIP Enabled
Launch Readiness Assessment
Strategic Account Management
Enterprise Grade Plan
This dedicated plan will work best for you if you are looking for ultimate in reliability, scalability and security. You also get –
Up to 150 Installations
Over 5 Million visits/month
Unlimited data transfer
400 GB to 1 TB Local Storage
Multisite ready
Automated SSL Certificates
Imported SSL Certificates
Transferable Installs
Staging
1000 GB CDN Free
24/7 Chat support
GeoIP Enabled
Launch Readiness Assessment
Strategic Account Management
24/7 Ticket support
What About WP Engine's Uptime Guarantee?
WP Engine offers a 100% uptime guarantee. For every hour of downtime, the company offers 5% credit of your monthly bills. But before claiming credits, you should look up at the SLA (service level agreement) in more details, after that only you can say whether you can claim the credit or not.
DOES WP ENGINE HAVE A CONTROL PANEL?
No, WP Engine does not have a control panel. As WP Engine isn't an ordinary host so no ordinary control panel like Plesk or cPanel doesn't work here.
The company offers secondary custom control panel known as User Portal. The panel functions in assisting most of the account related works like creating backups, creating re-directions, adding new WP installs, etc
How To Migrate A Site To WP Engine?
This website host has one of the finest WordPress migration tools. It may be more time taking to manually move databases and files, but it ensures that your whole site is properly moved. You can migrate your website in just 7 simple steps, and you don't need to download anything.  The process involves:
 Getting your WPEngine account
Adding your WP wensite's domain
Going to "Site Migration" tab within WPEngine account.
Installing WPEngine Migration plugin on your WP site.
Following super simple instructions.
Changing your older DNS/ Domain Name Servers
Moving from Subdomain to main domain.
Is There Any Customer Support With WP Engine?
The WP Engine's support portal offers complete access to their knowledge base for commonly asked questions regarding their services, typical WordPress problems and migration Additionally they are available through phone, chat and ticketing system.
What I found to be excellent about them is that the folks who are available to help you are WordPress specialists and can always help you point in the correct direction They are very friendly.
What Level Of Customer Support Is There With WP Engine's Base Package?
WP Engine offers full support by WordPress experts in Zendesk. They answer most tickets only within 30 minutes. For Business Package, which most companies choose, you will get a quick phone support and even can opt for dedicated account manager in order that you always speak to the same individual when you've a question.
Does WP Engine Offer A Content Delivery Network (CDN)?
Yes, WP Engine is one of the few hosts that have their CDN, enabling you to offer your site with no loading time difference across the world, irrespective of which data center is chosen by you.
Moreover, there is no extra fee for the CDN. You get it as a part of your monthly subscription. WP Engine offers CDN services through their partner MaxCDN.MaxCDN's network is embraced of servers situated all around the world, including Asia, North America and Europe.
What Payment Methods Does WP Engine Accept?
WP Engine accepts credit cards only as their payment option. Presently, all other methods of payment like Google Checkout PayPal, checks, money orders and other aren't accepted.
How To Sign Up With WP Engine?
Signing up with WP Engine is quite simple and you can do so in a few simple steps:
Visit wpengine.com
Choose the plan
Click on "Host My Website"
Fill up the required details along with the billing details
 And you are ready to get started.
Who Are The Top Clients Of WP Engine?
The top clients of WP Engine include:
SoundCloud
Yelp
The Motley Fool
Asana
MaxCDN
Myfitnesspal
New Relic
Constant Contact
Unbounce
What Sets WP Engine Apart From Other Website Hosts?
WP Engine has one of the finest Managed WordPress Hosting support on the web. They have more support engineers for each customer than anybody else, and every one of them possess years of WP experience.
They are the only company who guarantees your security. You should suppose your WordPress hosting service provider is incredibly scalable and fast under high traffic loads, but WP Engine includes a secret sauce in their technology known EverCache.
It means that WordPress websites that are hosted with WP Engine are incredibly scalable and blisteringly fast.
WP Engine is also the only available Managed Platform for WP. That means they have built their service for businesses who wish to build ambitious project with WP, and for those developers who need incredible tools to not just build blogs, but also full-scale applications and websites on WordPress.
You can completely customize your theme as well as use the plugins you select on WP Engine; however, you still will get managed speed and security. It's the finest of both worlds.
Does WP Engine Provide Simplified Blogs Setup/ Maintenance/Hosting?
Absolutely. You will get a completely installed WordPress website, and we will manage the WordPress updates, the scalability, and security. All you have to do is just set up your theme and put branding there. It has never been simpler to get a business online.