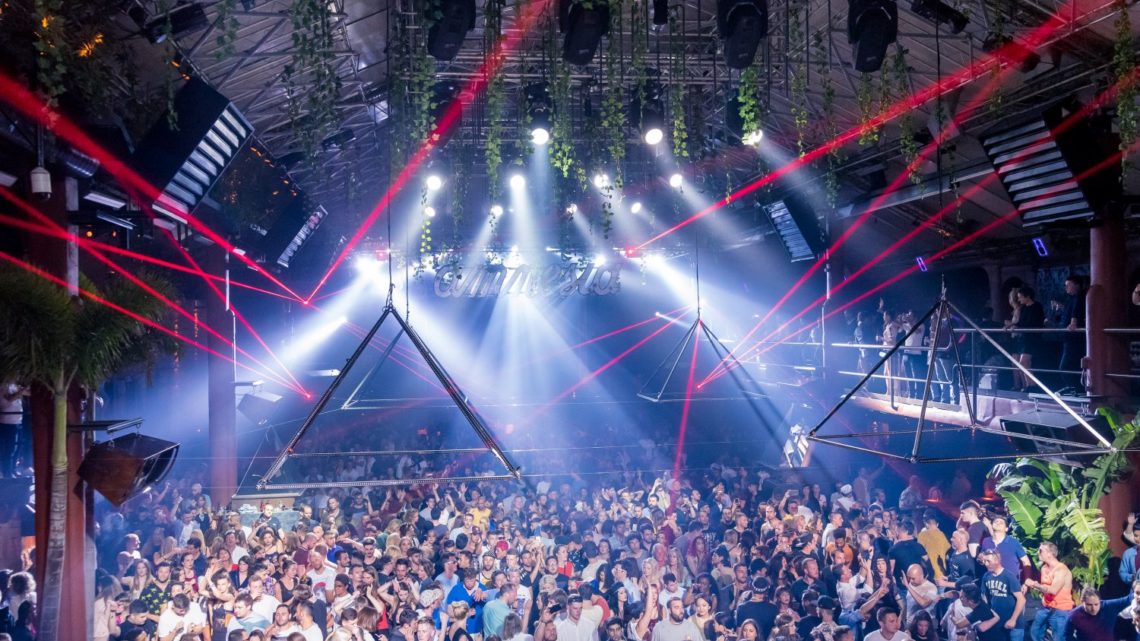 Where to go clubbing, if you had the cash?
July 5, 2019
If you would suddenly come across a large amount of money, and you decided that a good party is in order, where would you decide to go?
Well, I've narrowed down some choices for you, to make things a little easier.
First of all, we have to have a look at when you come into this money. Is it winter? Is it spring? Because not all clubs are open all year round. If you do have luck and it's summer everyone knows the place to be.

IBIZA
All the great DJs and the biggest parties are in Ibiza in summer. It's the place to be, especially if you have some cash to spend. In the beginning, you may be surprised at how high a VIP table price might be, but booking a table is the same as booking luxury services.
The Hï Ibiza has some of the best-placed tables in all Ibiza. As a terrace, overlooking the dancefloor, and the more you play, the higher up you are, giving you a private performance from the A-list performer on stage.
Just opposite the Hï Ibiza, you can find the Ushuaia and its separate beach bar. According to Ibizatables.com the Ushuaia also has some of the best tables if you want to enjoy a show, or if you want to get your dance on, there's a huge dancefloor with integrated pools to pass the evening. And it can only be the evening since the Ushuaia closes early.
But that's ok since we can always go to Amnesia to spend the rest of the night and part of the following morning. This club, which has been around since like forever, will gladly help you forget where you spent your money and sit you at a luxury table beside the likes of VIP such as Naomi Campbell, Lionel Messi or Elsa Pataky.
If we aren't so lucky to be able to spend our time under the sun at an Ibizan table, because it's winter, don't worry, because there's still hope.
DUBAI
A great place to spend money. But you can't just spend it on clubbing here. You need to go shopping, have a driver and reserve the tables in advance at any club you want to go to.
The White for example, where most likely they just won't let you in. Unless your paying of course, and even then you need to be very well dressed. But like all clubs in Dubai, you are going for dinner and a show, which is why the White has no need for a dancefloor.
If you're feeling a bit lonely and want to meet some new friends, the best place would be the Cavalli Club Dubai. Booking a table in this chandelier covered wonder will definitely put you in the mood to meet new people.
But if it's a show that you want, everybody who is anybody preforms in the Base. But be quick, because this open roof venue only has room for 2000 people, and not even paying for a table can get you in at some point. But if you do get in, dear lord what a show.
If it's an all year round show you want, there's no better place than:
LONDON
Good thing you have your new clothes from Dubai because if you want to party with celebrity A-listers in London, you need to bring it. There ain't nothing like London, baby.
If you are feeling a bit crazy and reminiscent of Ibiza, you can go to the Cuckoo Club. This fantasy-themed club has a second area named "the Garden", where they play deep house in styles of Ibiza, Mykonos, and Tulum.
If you want to go bat shit crazy, you should go to the Cirque Le Soir, a circus styled club that offers the best entertainment in all of the capital, if that stuff doesn't kind of creep you out. But just because the place looks like a circus, don't underestimate their door policy, because if you want to hang out with the likes of Kevin Hart, you have to bring your A-game.
And if you can't be bothered to get dressed up, just pass by the Mahiki for a cocktail or two. With no official dress code and a wad of cash in your pocket, you will find their VIP treatment excellent. With its Polynesian themed interior, it will take you right of on vacation again.
So whatever you decide, or whatever time of year it might be, you're sure to find a good time, anywhere you go. Be it to the island of Ibiza for some warm summer sun and ice-cold drinks, to the incredible entertainment under de Dubai sky, or even just a jaw-dropping show in the English metropolitan, never forget to reserve your table in advance and dress nicely for the occasion.