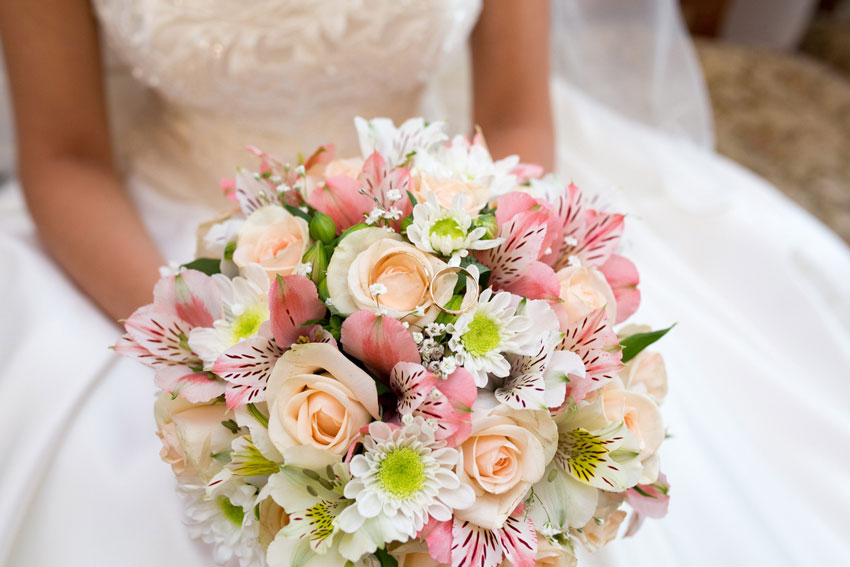 What to Consider When Choosing Flowers for Your Wedding  
July 13, 2019
Organizing a wedding isn't an easy task. There are so many questions to be answered and so many decisions to be made. Music, the décor, the flowers, the dress, the invitations, all requires your time and attention. Flowers are the center of every table and every conversation literally revolves around them. On the other hand, the bride's bouquet is one of the most notable things at the wedding. So, it seems obvious that a good choice of flowers is crucial for every wedding. Hopefully, these tips will help you choose the best flowers for your wedding and make the day as magical as possible.
1. There isn't right or wrong
I should start with this because we're going to talk about some tips and advice later in the text, so I want you to keep in mind that you don't have to follow these tips in order to choose "the right" flowers. It's really all about your preferences. You can always consult florists and research in order to find the most appealing way to combine all of your ideas and wishes, but it all comes down to what you want. It's your day, it's your flowers, and it's your choice.
2. If you don't have any ideas, do some research
Go through bridal magazines, search online, ask around, and consult the florists. You're almost guaranteed to find something you like or at least something that will inspire you to create something unique. The look of your dress and even the type of tables can help you decide what you'd like your arrangements to be. It's ok to spend a bit more time on this, so don't worry if you don't manage to create your perfect arrangements in a day. Visit some of the websites, such as floraqueen.com, and find some inspiration.
3. Define your budget
This isn't just going to help you not spend more money than you have, but it will make your search a lot easier too. You will narrow your choices down to what you can actually afford, so your search will be faster and more efficient. Sit down, write down how much you're willing to pay for the flowers, and start your search. Of course, the price will vary greatly depending on what types of flowers you want and how many arrangements you need. Also, keep in mind that cheaper isn't worse. Simple yet adorable centerpieces really don't have to be expensive. A bigger budget will allow you to choose bigger and more elaborate designs if you wish so.
4. Choose your florist
Find a florist that you like and that seems genuinely enthusiastic and willing to do their best to design perfect arrangements for you. They will help you choose the right colors and flowers to fit the general mood and color scheme of your wedding, your budget, and the season. Read the reviews, ask for recommendations, talk to florists, check out their previous work, and make your choice. Get a sense of their style and specialties as no two florists are alike.