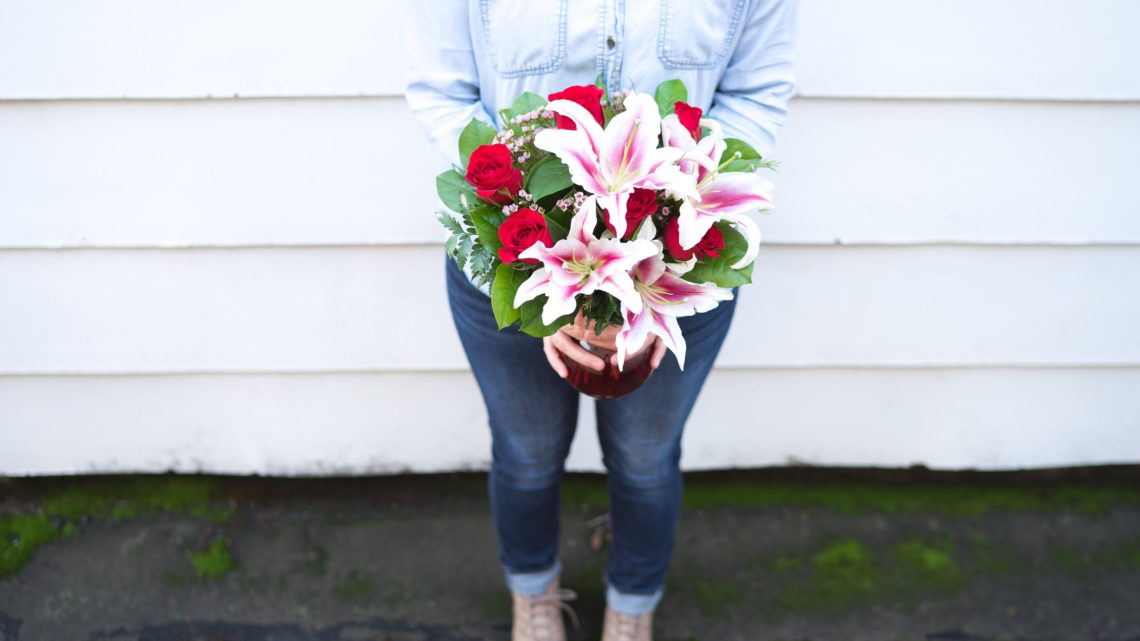 What flowers should you choose for your girlfriend
May 20, 2019
Buying flowers for your significant other is always a nice sign of affection, and absolutely every girl likes getting them. Clearly, you should purchase her flowers for her birthday, your anniversary or any other important date, but you should also brighten her day with a random purchase. In the following text, we are going to give you some tips on how to choose the perfect ones for your partner.
If you already know what her favorite is, then this is going to be a simple task. However, if you are not sure about her preferences, you should try to find out what she likes and what she doesn't like. Furthermore, take your time in a flower shop. If you feel completely lost, ask the florist for help, and she will tell you what every flower signifies. Choose between lilies, orchids, or even sunflowers. If there is a special occasion, the professional will help you create a perfect bouquet.
Lilies come in different sizes and colors and most of all, their smell is marvelous. In addition, with just a bit of care, they will stay alive for a long time. Even though the orchids seem delicate, if you provide them with enough sunlight and water, they cast last for weeks. Sunflowers are unique and if your girlfriend likes to be different than others, they are the best choice. To find inspiration, check this to explore other options.
On the other hand, there are certain flowers you should avoid like roses, carnations, tulips, and gardenias. Although roses are the most purchased, they do not scream originality. If your partner loves them, great, get them, if not, consider something else. Tulips are generally very gentle and cannot last for a long time. Carnations are usually used in prom corsages and for funerals, and they also send 'let's just be friends' message. Lastly, gardenias have a pungent smell which a lot of people don't like.
In case your girlfriend doesn't have preferences or you simply don't know what flowers she finds beautiful, think about her favorite color. Designing a bouquet of her most-liked colors, you will show her that you pay attention to details and are familiar with her taste. Again, seek florist's help to create an arrangement that incorporates different colors and that they are perfectly blended.
When choosing an arrangement, you can choose between a bouquet of flowers, vases, or you can consider potted plants. Are you wondering about potted plants? Some girls prefer plants that they can add to their small garden and make the arrangements as they like. You can choose between different herbs and spices, and this will make a remarkable gift.
Furthermore, write a note. Stick to simple and meaningful sentences if you are at the beginning of your relationship, or opt for some witty note only you two understand and find funny.
The last thing to consider is the delivery. This again depends on your girlfriend's character. If she doesn't love attention and inquiries from her co-workers, then you probably shouldn't send them to her office. Instead, make her smile with personal delivery before your date.
As you can see, there are some many types of flowers to choose from and so many different occasions to give them away. If you are buying them just to show and express your love, we are sure that you cannot choose wrong.