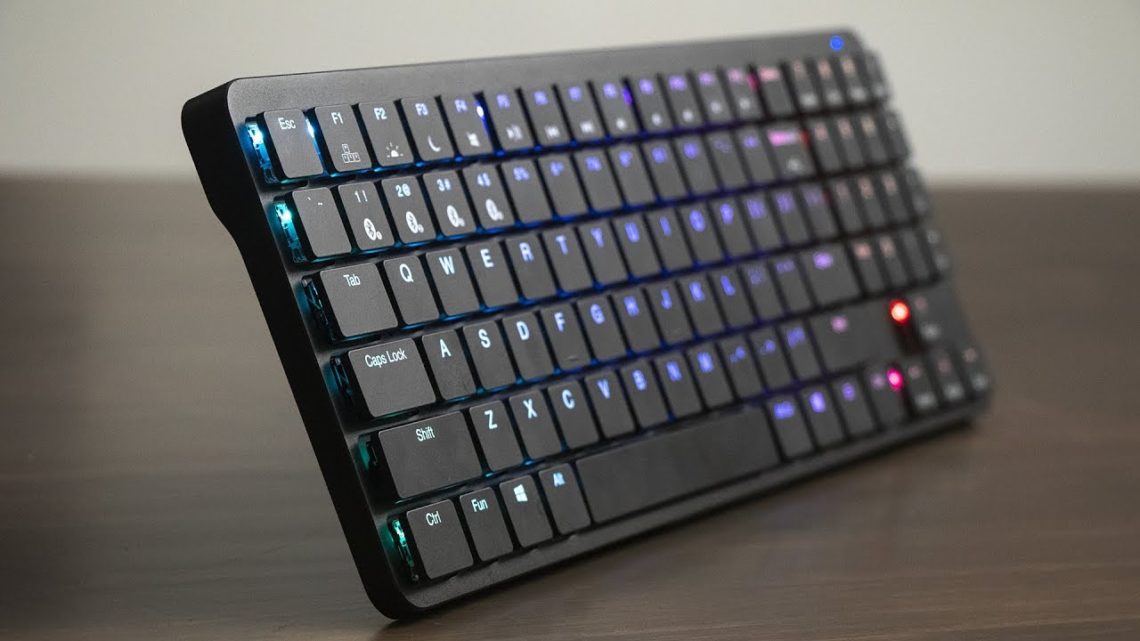 Why Wireless Mechanical Keyboards Are Better Than Wired
May 17, 2019
With the thriving of technology, we are getting more and more types of our favorite devices and gadgets every day, and we all want to get the best ones available. In this text, we are going to introduce you with wireless keyboards. Also, we are going to list all their pros and cons and compare them with the wired ones.
We can all agree that cables can be a real pain in the neck. Cellphone chargers restrict one's movement, and laptop charges determine where they can be used, and we are not even going to mention all the cables of a desktop computer. Unless you have strategically positioned your desk or a couch near an outlet, you are probably annoyed most of the time.
If you have already opted for buying one, click here to read reviews of best mechanical keyboards. However, if you are merely thinking about purchasing one, keep reading this text and learn about their basic features.
The very first thing that we have to point out is that there are Bluetooth and Wi-Fi (RF) keyboards. When attached to the computer, the Bluetooth one takes a bit more time to connect. Both take up one USB port, and a Bluetooth device consumes more power and increases battery usage. Currently, RF devices are cheaper, but we are sure that is going to change soon.
Obviously, the biggest advantage of wireless keyboards is that there are no cables that will create a mess in your workplace of home. If you are a gamer or simply do all the work on your computer meaning you are almost glued to the chair, this gadget will allow you to move around and you will no longer be required to spend the entire day stuck in front of the computer. You can use HDMI cable to connect the computer to your TV, take the wireless gadget and finish all the work from your favorite, comfortable armchair.
When it comes to performance, there is a general opinion that wireless keyboards just aren't as good as the connected ones. Up until recently, this was true but since more and more types of this device are being designed and developed, nowadays there is almost no difference in latency and lag.
As you know, every wireless device requires power. When talking about wireless keyboards you can choose between ones with chargeable and non-rechargeable batteries. Again, this choice is up to you. The former ones call for battery charging on a regular basis, while the later ones don't, but the bad side of them is that they can stop working at any moment, so it is a good idea to always have a spare battery somewhere.
The last thing we are going to discuss is the price. Cable keyboards are fairly cheap, and depending on the quality and features of it, you will pay a small amount of money for it. Even though the wireless keyboards are a bit expensive now, due to their constant improvement, they will soon be available for everyone's budget.
All in all, in this text we listed some dominant differences between these two types of keyboards, as well as their advantages and disadvantages. If you cannot decide between these, think about your everyday habits regarding the use of computer and do further research that will help you choose one.