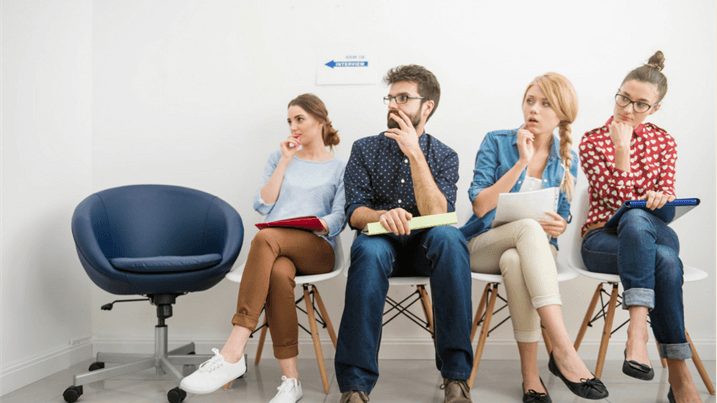 How To Find a Reliable Student For a Long-Term Temporary Job
June 1, 2021
Being a business owner comes with a lot of perks and one of them is being able to help shape young and potential minds. There are a lot of benefits that come with hiring young, inexperienced people and helping them get acquainted with the industry you are a part of.
However, as much as this process is good, it can also be risky, and training new people over and over again can lead to you losing a lot of resources and time.
So, this begs the question, how can we be sure that we are going to give employment to someone that is going to stay with us for a long time. Continue reading if you want to learn how to find a reliable student for a long-term temporary job.
Make sure you interview them in person
The first thing you need to do is try to interview the potential candidates in person. Depending on the job position, you can do that over the internet as well, but if you can do it in person it would be even better.
The reason for this is that you are going to have a better chance of evaluating them, not only by the words they are saying but also by their body language and the way that they present themselves.
Note that when it comes to students, they are more likely to be nervous, since you may be one of the first recruiters they've talked to, so consider this before you make any decisions.
When you talk to a person who's sitting across from you, you can learn a lot more about them, than when things are done online or over text messages.
Will they be able to balance work and student life?
When interviewing the candidates, you should ask what their plan is about balancing their student life, and their jobs. The reason why you want to know this is because of the possible commitment or lack of it.
Their answers will vary, but you should look for someone who is going to be able to be present, and at the same time, who is not going to slack or choose not to come to work just because they feel tired.
Remember that balancing these two parts of life is difficult, but it is not impossible, so you should look for a candidate who is ready for all the challenges and who is ready to work hard to achieve their dreams.
Do they have any previous experience?
The experience and previous companies matter, no matter if the candidate is young and still in college, or if they have years of previous experience. When you evaluate a candidate, you should ask them and see what their previous positions were, how long they stayed in the company, and why they left.
On the same note, you should ask for recommendations and referrals. According to Studiwork, to make things easy for you, you can collaborate with a platform that will match you with the right candidate, and that will help you find the people you need, no matter the industry.
You don't have to spend too much time making sure that they are a reliable person, and you can just check credentials, referrals, and previous experience. These things will make your job a lot easier, and ultimately, save you a lot of time and money.
What are their needs?
One thing that you must consider when you are hiring a person who is still in college is their needs. You should talk about this on the first interview so you know if you are going to be able to fit their needs with your schedule.
You should ask them if they will be able to work every day at the same time, or if they need to have a special schedule. On the same note, you should talk to them about their exams, and if they will need to take any extra days off for preparation, or the days of the finals.
This will help you set up a schedule, see if you can meet their needs, and ultimately if they are going to be able to be present at work as much as you would need them to be.
Be precise with the job description
When creating the position, and when you share it on different platforms, looking for the right reliable student, you should be as precise as possible. This will help the candidates learn about your company, what you need, and they will be able to access if they are going to be able to meet your company's needs. Try to be as detailed and as precise as you can.
State the number of hours they will need to work, if this is an in-office position or if they are going to be able to work remotely, what is expected of them, and what they are going to get in return. Know that even though this may take you some time when you do it, you are going to be able to get in touch with the right person a lot faster than conducting thousands of possibly unsuccessful interviews.
Evaluate their long-term plans
The last thing we are going to talk about is the long-term plans of your candidates. If you are looking for someone to be a part of your brand for more than just a month or two, you should look for a person who is not looking only for a summer job. You can do this by talking to them about their past positions, if they are open to working for more than just a short amount of time, and if they are willing to stay with your business for more than a year.
Know that you will be able to access this even on the preliminary interview, and you should reach out to their previous employers and see if they ended their contract because it was a mutual agreement, or if there was something else that the candidate may not want to share with you.
Remember that these days there are a lot of platforms that can easily match you with the right person for your job opening, so you should consider this option if you don't want to spend too much time looking for a reliable intern. Be present at the interview, make sure you give them enough time to ask the questions they have and be open to changing the schedule if you want to provide the best environment for students.