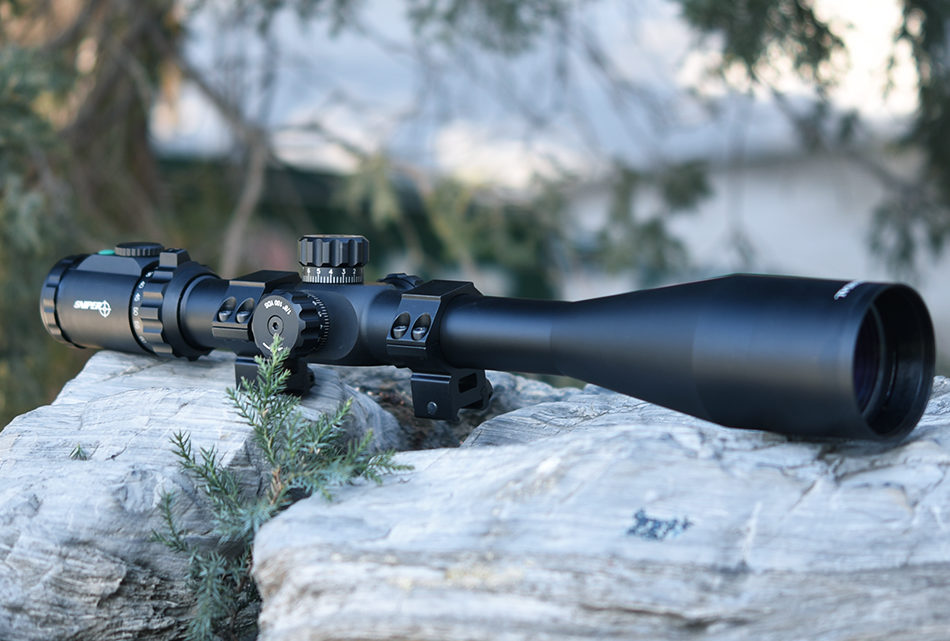 Top 5 Rifle Scopes under $200
May 25, 2020
Finding the right hunting gear can be quite a challenge. Not only are there multiple models of every item, but their price can also differ. Surely, you want to get the best pieces you can because these will provide you with the best possible experience, but at the same time, you want to stay within your budget.
We understand how difficult this can be, especially when you see the new, upgraded version of an essential tool that every hunter must possess. Still, one has to be strong enough to resist the temptation. After all, taking the wide offer into consideration, surely you can find something that is of high quality and still within your price range.
This is true for any kind of equipment and devices, but in this article, we are going to focus on rifle scopes. We are going to introduce you to 5 rifle scopes under $200. Since we are going to mention only some basic features of these, you should visit the Target Frog website to learn more about them.
Vortex Crossfire II 4-12×44
Even though Vortex is a relatively young company, it seems that they completely understand what hunters need, and are constantly working on meeting all their requirements. What makes this scope worth your time and money is its magnification which ranges between 4x and 12x. This is what makes it perfect for most hunters. In addition, the lenses have defensive and anti-reflective coating meaning that they provide you with top-notch clarity and they cannot easily get damaged.
Another important feature of this one is the Dead-Hold BDC reticle which will allow you to hit your target with ease for a great distance. In addition, the fast-focus eyepiece is also integrated into this scope which means that you will be able to hit even the smallest target.
However, there is one downside to this model. If you opt for higher magnification settings, the clarity of the vision and eye relief will be decreased.
Vortex Optics Crossfire II 2-7×32
The fact that we have decided to put two scopes from this company on our list should tell you enough about their quality. The main difference between this and the previous one is in the magnification. This one ranges between 2x and 7x which means that it should be used for target practicing and hunting in the area within 200 yards.
The lenses on this model are also coated with the goal of preventing reflection and providing you with a clear vision. There is also a protective coating which means that they will not fog up due to bad weather conditions. It is made from aircraft-grade aluminum which makes it resilient to water. If you are looking for a scope that you can use regardless of the weather conditions, these two should be your top choices.
Nikon Buckmasters II 3-9×40
If you got intrigued by the BDC reticle we have spoken about previously in this text, you should also check out this Nikon's model. This feature is quite useful since it will allow you to assess the drop off of the bullet before pulling the trigger.
When it comes to magnification range, it is between 3x and 9x which means that it is perfect for both small and great distances hunting. As it is to be expected, this scope is also waterproof meaning that it remains fully functional regardless of the weather.
Moreover, the lens is also multicoated so it will provide you with a clear sight picture and it also reduces reflection meaning that you will have a clear vision.
Leupold VX-Freedom 3-9×40
If you want to invest in a scope manufacturer by a company that has a long tradition and it is distinguished around the world, then you need to look no further than Leupold VX-Freedom. The 40 mm lens has a magnification range between 3x and 9x. What makes this one quite interesting is the fact that the lens has a duplex reticle which will drastically improve your focus. Also, there is a protective coating that is going to ensure that the lens doesn't get easily damaged.
When it comes to the material, it includes a matte finish. Why is this important? Well, as you can assume it will prevent you from giving away your location since it will reduce glare and reflection. There is another feature that makes this scope quite unique, especially taking into consideration that its price is lower than $200. It uses the Twilight Light Management System which can provide you with 10 additional minutes of light. If you are an experienced hunter, then you understand how important this is especially when you have a short window of time to hit your target.
Leapers UTG 3-12×44
The company has been in this line of business for quite some time now, so it comes as no surprise that they are one of the top rifle scopes manufacturers. Why this one? First of all, due to its design and materials used, this scope is very durable meaning that you will get your money's worth.
Secondly, magnification can be adjusted between 3x and 12x. This means that it can be a perfect scope for you if you usually engage in close or mid-range target shooting. What's more, the lenses include multiple coats, which not only means that they are of top-quality, but they will also provide you with crystal clear vision. Besides, its illuminated reticle makes it perfect for dusk or dawn hunting when light conditions aren't great.
What to consider when buying a rifle scope?
Before we conclude this article, we are going to point out a few things that you have to consider when making this purchase. Firstly, you have to investigate the magnification settings. Naturally, in order to find the right one for you, you have to decide whether you are going to hunt close or long distance.
Moreover, you have to investigate the lens. You should find a scope with the lens that has a great performance. What does this mean? Well, go with the one that can provide you with maximum brightness at low light conditions. Finally, when it comes to the reticle, there are a few types of these. Your choice should depend on your experience because some of them are designed for beginners.