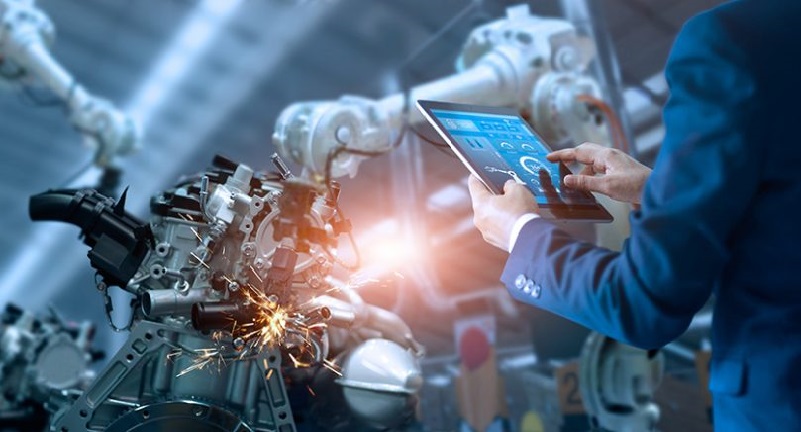 How To Digitize Your Manufacturing Operations- 2021 Guide
July 12, 2021
The last year saw the world changing and adapting in many mysterious ways. Traditionally, there were three aspects of digital transformation that had the focused attention of the top-notch manufacturing companies. The first one being the most important of all which is innovative measures undertaken to elevate the line of growth. Secondly, being cost-efficient without compromising on productivity, and thirdly, adopting and experimenting with new strategies without the absence of risks.
However since last year, digitization has become the only solution in all the varied aspects of our work life challenging our set ways. Manufacturing industries were no exception. Ez factory is one such company that will help you digitize checklists, workstation tasks, as well as instructions.
Guide On How To Digitize Your Manufacturing Operations
Digitization began with the daily safety tracking requirements of the employee wherein temperatures were daily checked right after they arrived at their workstation as well as authorising remote working. After all these credentials were met, the manufacturing space had to ensure that it was a safe health environment and also that the employees maintained social distancing norms. There are new avenues and initiatives being experimented with.
Some of these involved digital twins, remote guidance for the smooth functioning of manufacturing plants, as well as management inspection. Even though digitisation is the result of a situational crisis due to the pandemic, the companies, nonetheless, had to come up with technologies to cope with their losses.
Digital Twinning
Our tracking system had to be digitally transformed to trace the movement of shipments without compromising on COVID-19 protocols. This was done to ensure that they did not run out of stock that could disrupt the process causing further losses.
Some high-end companies from the manufacturing industry have already predicted that by the end of this year, Digital Twin will be the novel in-vogue industrial culture that will be adopted by more than half of the companies that run a business in the international level.
Simply put, it is the virtual representation of everything that is involved in the manufacturing process regarding the product, machinery equipment, and manufacturing process. It will help to get real-time information and data without having to put themselves and their family at risk. It will create a real-time simulation that will depend on data and information based on the Industrial Internet of Things (IIoT).
It will further the prediction of the future anomalies regarding the health of manufacturing equipment and help tackle the said problem well in advance of much serious issues like system breakdown. The data will be available 24×7 that will facilitate analyzing key loopholes of the process. One such example that will enable such services will be the beginning of mobile 5G technologies that are supposed to premiere this year.
Introducing COBOTs And AMRs Merging The Office And Shop floor
Technology can potentially become the bridge linking the divorce between information technology systems and operational technology systems. This will further help to bring together control over the process from the comfort of your remote existence as well as data to transform your factory into a smart factory. One such method that is intended to revolutionize the use of digitization in manufacturing companies are COBOTs or collaborative robots.
In order to meet the new challenges that people face in all aspects of their life, the world of manufacturing companies saw a rise of robotics shipments by nearly 40% when compared to that in 2018. There is a high expectation with regard to Autonomous Mobile Robots or simply AMR. AMRs in the storage facilities were a common innovation that was seen operating on some pre-programmed tasks. These tasks involved the movement of products with specific code embedded in their programming. This allowed the AMRs to recognize different sizes of packages.
Introduction Of Remote Field Service
One group of employees that were highly vulnerable to the risks of the pandemic were the field service personnel. Because of quarantining and lockdown, this group of employees was not allowed to provide the services that were ordinarily at their disposal. The task at hand could be installing some utility appliance or even service visits if a machine broke down.
Therefore, such a crisis was overcome with the development of assisted remote field service. What made it possible for these employees to do their job was improved data bandwidths through the merged use of Augmented Reality/Virtual Reality devices. Such advancement in digital technology enabled them to provide their clients with set-by-step instructions. This helped the clients to solve issues without getting physically exposed to the virus by not coming in contact with service personnel.
Using Cloud Applications (IAAS, PAAS)
Even though such technology was a matter of concern, the obvious traffic being caused by millions seeking a virtual mode to carry forward their businesses led to the large-scale use of cloud applications. Leaders in the IT sector had their own set of doubts regarding the control of operations. Cybersecurity was one of their prime concerns.
Other issues pertaining to this were IT breakdowns and being hacked as well. But with careful monitoring by IT service providers, the world witnessed the adoption of cloud apps by the majority of the manufacturers in order to make use of their ERP systems.
As an add-on layer to the ERP systems, some of these manufacturers added relevant apps to ease out the workload on their ERP systems. Cloud-based Manufacturing Execution Systems were designed in a way that can attend to not just a single machine but also the entire industry. Some are using Asset Optimization software which provide maintenance services in advance to avoid breakdown and much more.
Final Words
Even though we cannot be certain how long the world will continue to suffer from COVID-19 pandemic, system breakdown at your home or even in the manufacturing industries may offer unnecessary mental injury that can seriously mature itself to become a huge stressor.
As mental health is still one of the most testing issues worldwide and even more so during the pandemic, letting some of these concerns be taken care of by what we skeptically call as "machines" has become paramount. With the development of Artificial Intelligence/Machine Learning innovations, manufacturing industries saw the rise of new hopes in these trying times.