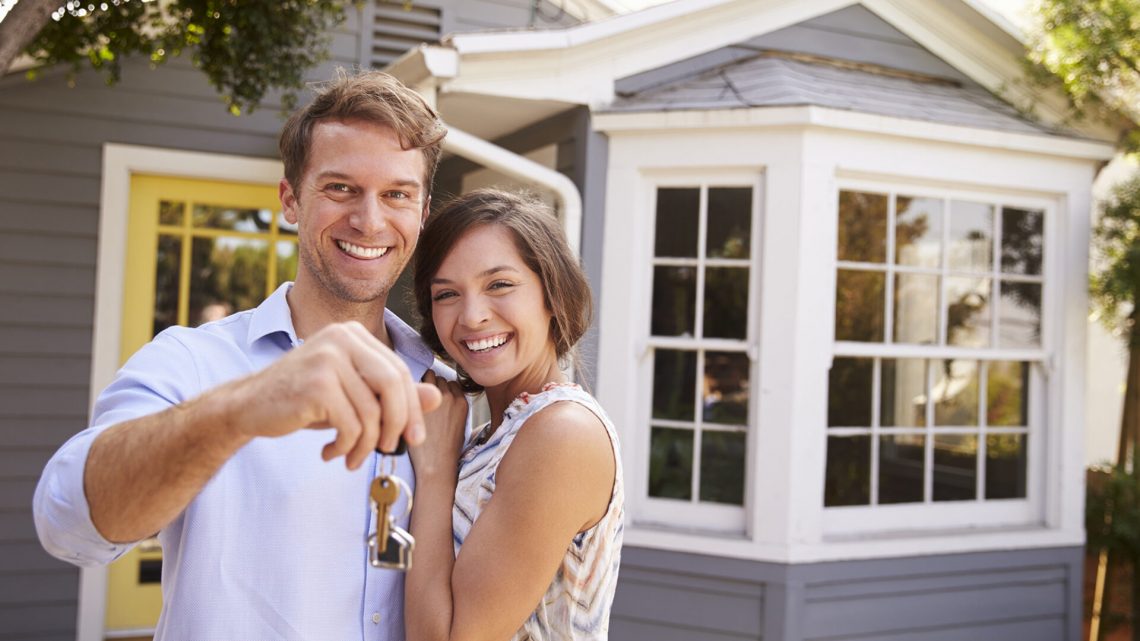 6 Tips For Understanding The Process of Buying a Home
July 12, 2021
0
By
Patrick Fletcher
Nothing is more special than a moment when you buy the house of your dreams. We struggle every day to get that comfort and luxury, and therefore, we cannot afford to make any mistake before taking such a big decision in our lives. However, if you are a first-time homebuyer, you need to be extra careful about many things. Understanding the process of purchasing a property plays a vital role.
Sometimes a buyer doesn't exactly know what he should expect while making the most valuable life decision. It may require a lot of effort and time taking research to find the perfect home for yourself. We always advise people not to make any impulsive decisions because of lack of time or any other possible reason. In this article, we have shared some fantastic tips that help you with the buying process.
It is hard for people to search for different properties when they have very hectic schedules. In that case, we will suggest you hire a real estate company to find the best properties in your region. Do you live in the South Limburg region of the Netherlands? If yes, you may consider FerHaasMakelaardij.nl, one of the best real estate companies in that region.
Tips that can be helpful in the buying process of a home
1. Begin your research as soon as possible
It sometimes becomes very challenging to find a place that suits you well in all aspects. Therefore, it is always better to start looking for your dream home as soon as possible. But from where can you begin your research? The easiest ways to start your research are by visiting online websites, reading newspapers and magazines. They all have updated information about the properties that are getting sold by the owners.
By starting your research earlier, you will better understand what type of properties you are interested in and how they perform in the market. If some house has got your attention, notice if its price changes with time. By doing this, you will get to know about the housing trends in some specific locations.
2. Set a budget
Buying a home doesn't require a small investment. People have to invest all their savings and take some loans to pay for its price. Therefore, it is essential for everyone looking to buy any property to decide their budget beforehand. This will also give you a rough idea about how much you will have to decrease your monthly expenditure to pay for the house.
First-time buyers must know the fact that their first property may not be their final property. So, it is not wise for first-time homebuyers to spend their whole money buying a home that may not stay with them for the long term. Don't forget that you also have a family to take care of, and keeping that in mind, you can set your budget limits easily.
3. Look for a place that satisfies your needs
There are a variety of options you will come across while searching for a property for yourself. Some of these varieties include a duplex, a condo, a traditional family home, a co-operative, a townhouse, and a multi-story building for large families. Find out what are the pros and cons of each type of property, and then check if it satisfies your needs or not. Make a list of the properties that can meet your purpose very well.
4. Check out the resale values of the houses
Our life takes unpredictable turns sometimes, and we don't know where we will be in the future. You might have to move to another location and home due to various reasons. Therefore, checking out the reselling value of a home you will purchase now is another great tip for you. Most people don't think of considering the resale value of a property before buying them, but it is ultimately their loss only.
Many people focus on a good location and their budget only while buying a home. And sometimes, they end up picking the wrong location, which ultimately means that there are chances for the property to have a less resale value in the future. We don't want you to make the same mistake, so don't forget to check the resale value of houses you are interested in purchasing.
5. Hire some good real estate agencies
People having hectic schedules don't get time to do their research by themselves. In that case, they are more interested in hiring a real estate company to find a suitable property for them. No doubt that real estate agencies understand the region or location well and easily help you find a good home. However, it would be best if you are careful when choosing the right agent for yourself.
Hiring a real estate company can provide you with valuable information regarding the negotiability, purchasing the house, the features of each property, etc. Agents will not ask you for the pay; instead, they get their commission from the homeowners when they sell their property to any buyer.
6. Take a home tour and inspect it properly
Sometimes the pictures or images mentioned on the websites do not match with the actual residential apartment. Therefore, before making any deal, a person needs to take a home tour and properly inspect everything inside it. Check if there is any structural damage and what all things need to be fixed. If you see several flaws, then your real estate agent will talk to the seller and may get it fixed for you.
To sum up
Finding a home that satisfies your needs can be a difficult task of all. But when it comes to buying your dream house, you should have some patience because it requires time and effort. Check out the above list to provide you some tips that are helpful before you take any final decision about the property.