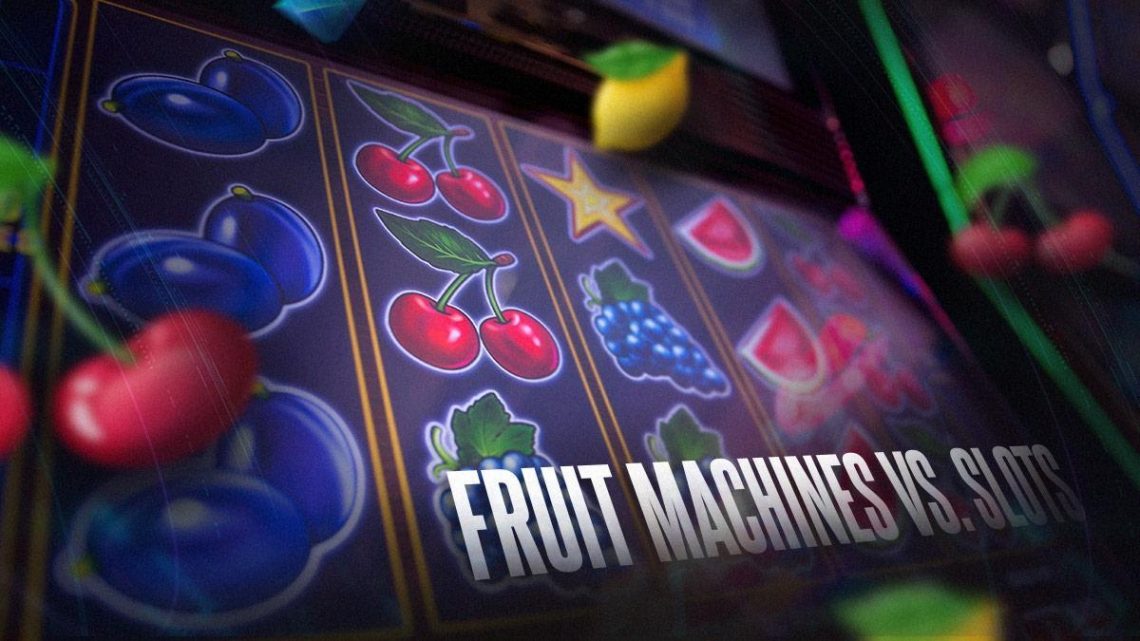 Are Fruit Machine Slots Better Than Other Slots?
July 12, 2021
Slots have been around for more than a hundred years. Their name derives from the section of these machines where players can insert and retrieve coins. However, what is interesting about their evolution is that the original reel game was a poker one, developed in 1891 by Sittman and Pitt of Brooklyn, New York. A few years later, Charles Fey of San Francisco simplified this original invention by lowering its spinning reels from five to three. It was then that this gambling genre took off.
Fey implemented a less complicated automatic mechanism while keeping the card symbols featured in the Sittman and Pitt device. In doing so, he elevated the playability of the machine and made the three-reel format the standard for the century to come. Over the years, the purpose, gameplay, and symbols of these gambling machines have changed. Today, some online slots have eight reels or more. Others have symbol grids that expand and contract based on player gameplay.
So, there is a ton of variety out there for anyone wishing to spin reels for real money prizes. Nevertheless, there is one slot category that has maintained its popularity since the dawn of the 20th century – fruit machines. These fruit-theme spinners are even widely present in the digital sphere, as at OnlineUnitedStatesCasinos.com, you can find a great variety of fruit slots available for real money play.
What Are Fruit Machines?
In essence, fruit machines are slots that have fruit symbols on them. That is all. In Britain, UK players refer to all reel-spinning games as fruit machines, as in that country, this term is more popular than the word slot, which is not as widely used as in other corners of the globe.
That said, when most players, providers, or operators call a machine a fruit one, they usually mean to describe a game that features three reels, one payline, and which has cherries, lemons, limes, pears, berries, grapes, watermelons, or other fruits as symbols.
Why Do Fruit Machines Have Fruit Symbols?
The story regarding how fruits became the mainstay symbols on slot machines is a fascinating one. As mentioned, when these games came into existence, the first ones incorporated card suits and paid out real money prizes. However, once anti-gambling legalization swept the US in the early-1900s, saloons could no longer house these machines as they were illegal. By some estimates, there were more than 3,3000 slots in circulation at that time.
So that these machines did not go to waste, companies had to figure out a way to circumvent the law. They did so by having them payout rewards like cigars and alcoholic beverages. In 1909, Industry Novelty also sought to exploit these devices while bypassing the then active regulation and created machines that dispensed chewing gum instead of coins. They also replaced the suit symbols with fruit ones in various flavors of chewing gum.
The Mills Novelty Company, the entity behind the jackpot concept, also utilized this brilliant idea. During the 1920s, fruit machines became a staple in resort areas and were massively popular throughout the United States. However, interest in them declined during the Great Depression. After that, though, they made a comeback as real money gambling machines in the 1950s. Clark County's casino and hotel expansion morphed Las Vegas into the world's gambling Mecca in the middle of the 20th century, and slots helped fuel Sin City's rise.
What Is the Difference Between Fruit Machines & Modern Slots?
Modern slots incorporate far more complex gameplay than fruit machines, which are a remnant of a bygone era. In addition, current-day players demand more interactivity from their gaming experience because most have grown up with video game consoles as a standard item in their households. Thus, spinning reels with one payline is very unattractive to them.
Most modern gaming products include bonus rounds that feature pick 'em mini-games, specialty symbols, cascading reels, grid modifiers, and more. Fish tables are shooter-style games that have a slot soul. Their results get determined by similar random number generation algorithms as those used in reel-spinners.
Though some fruit machines may have – hold and nudge features, such products are rarities. They are a relic of the 1960s UK gaming market, where developers implemented these features in their machines to claim that they introduce a level of skill to slot gameplay. Therefore, they believed that they should be allowed in the UK, which did not permit many forms of commercial gambling at that time.
What Are the Benefits of Playing Fruit Machines?
The only advantage in playing fruit machines lies in their simplicity. Everyone should quickly understand how these games get played, as all that needs to happen for a player to win a prize is for identical symbols to line up on the game's middle row. For example, landing three lemons in the center of the game screen will yield a reward.
Newer slots have complicated paytables and rulesets that may not be easy to grasp for newcomers. In addition, some feature extra rows which contain specific rulesets or may feature unique symbols that affect the gameplay in the base game grid. Therefore, it may take a while before casual players can decipher what is going on in the game and how winning combinations get formed.
With fruit machines, things are super simple. Nonetheless, anyone thinking about playing these games should be aware that, on average, they have a reputation for paying out smaller wins. That is so because more complex games can feature scenarios that make winning combos super unlikely to happen, which leads to higher-valued prizes.
Now, a game's win probability entirely depends on its provider and the casino that houses it. Yes, casinos, land-based and digital, can tinker with a specific product's return-to-player. However, that does not mean that they can rig the games but only set their payback percentage within a range that their licensor allows them. So, there are fruit machines out there that can provide decently size prizes, high five or six-figure wins.
To Sum Up
In the past, people would only play fruit machines if they had a craving to chew gum. Now, they can enjoy these games with real money prizes on the line at both brick-and-mortar venues and on the internet. They only need to have a desire to spin reels in hopes of lining up some delicious-looking fruit on a slot's middle row. In general, this slot sub-genre is on the decline, but some providers still put out fruit-themed reel spinners to evoke a sense of nostalgia in older players. They also do so to release games with more of a retro design and add variety to their gaming portfolios.