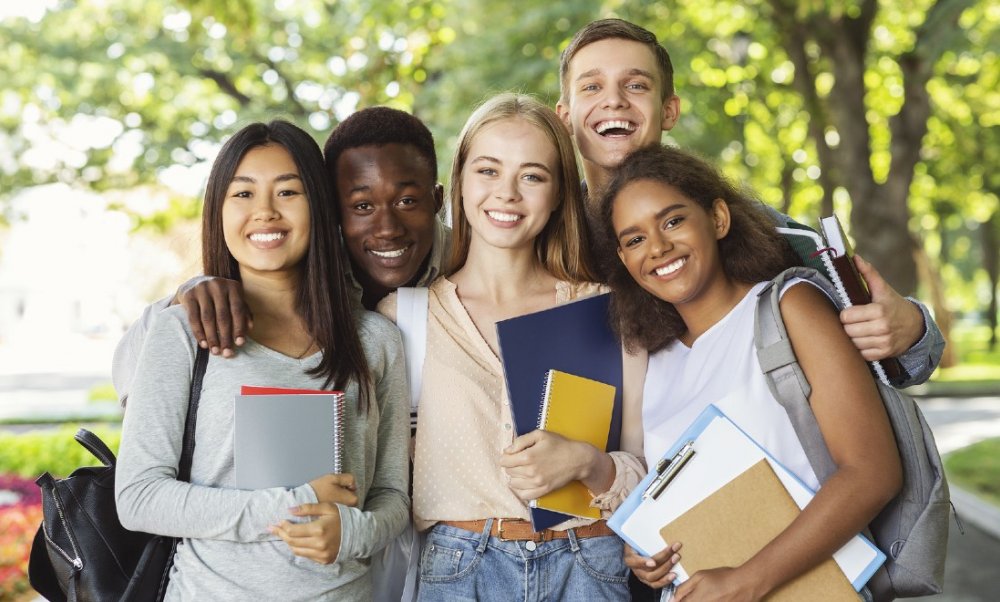 How to Pass a CCIE Lab Exam in 10 Easy Steps – A 2021 Guide
March 8, 2021
CCIE or as it is also known as Cisco Certified Internetwork Experts is the second level of certification that you could obtain from CISCO. Now, you should know that it won't only test your technical knowledge and skills, but, it'll also test how much patience you have while finding solutions to some of the most daunting and complicated real-life issues.
This certificate is meant for professional-level Internet professionals who are in charge of designing, building, implementing, monitoring, maintaining, and/or troubleshooting daunting infrastructures different organizations have. Depending on what you have opted for, you can master different areas including switching and routing, communication, security, technologies, and so on.
Passing this exam isn't an easy thing, which is why you might have been searching for some tips and tricks that'll assist you, and if so, the 2021 guide featured below might help you. Let's take a look at the list of steps you'll need to take, all of which will obtain this beneficial certificate:
Step 01: You Must Learn From Skilled And Experienced Individuals
Before you could do anything else from this list, you must ensure that you're taught by individuals who have already completed their tests. In fact, this is the most important thing that you could ensure. After all, they'll understand exactly how you're feeling, especially since they had to go through the entire process as well.
Luckily for all individuals, there are various organizations such as Spoto that offer service provider labs, and if you opt for such services, you'll be able to gain useful insights and tips on how to qualify for the exam. They'll also be able to tell you what's relevant and what isn't, which means that you'll comprehend exactly what points you need to focus on.
Step 02: You'll Need to Spend Hours on Training in a Lab
Before you even try passing the test, you'll have to spend hours in a lab where you'll go through some rigorous training. After all, the training is exactly what will assist you with understanding and learning the basic theories, hence, you should spend at least four to five hours exercising in the laboratory.
Remember, you'll be expected to spend at least five hundred hours of practice in order to obtain the certificate. So, if you, for instance, comprehended a concept and managed to implement it properly, don't stop there – repeat the process. You should repeat the identical process until you determine that you could do it as quickly as you can.
Step 03: Always Stay Updated on New Info
If there is one thing that you have to remember from this article, it's the fact that you must stay updated on the latest information regarding the certification. The test versions will change from time to time, which means that the topics will change as well. Hence, you'll want to know which one you'll need to get ready for.
For the tests, the equipment in the lab and programs must be identical, so, when you're spending hours practicing all the theories and possible situations, you'll want to guarantee that you utilize the proper tools, equipment, and programs, particularly since this will assist you throughout the entire process.
Step 04: Cramming Might Not Be The Best Choice
You may not realize this yet, but networking is, perhaps, the area where you simply cannot cram everything up, head to the test, and simply pass it. How is that possible? Well, this is mostly due to the fact that the entire concept behind this field is conceptually based.
So, the solution you might have learned by heart might end up being completely wrong, even if there is the tiniest shift in the issues. Besides this, cramming all of the answers isn't a simple task, meaning that the time you'll spend on learning the same solutions will be equivalent as you tried to comprehend the same concepts.
Step 05: You Need to Comprehend The Topologies
There is a wide range of topologies in this field, all of which can appear in the test you'll take. And yes, you need to learn, understand, and know each of them. However, learning the latest topology is crucial as well. At times, the identical thing could be repeated for months and even years in the exam, hence, you'll have to study all of it.
Step 06: Improve Your Troubleshooting Knowledge
As you already know, you'll be required to do both written and lab tests to obtain this certificate and to do so, you'll have to improve your troubleshooting skills. No matter which field you chose, a network will definitely be assigned to you, and you'll want to know how to properly find the problem. All of this means that you must be ready for both parts of the test.
Step 07: Never Use One Book
By now, you understand that networking is one of the largest fields out there, so, you should never utilize one book for improving your knowledge. There are a lot of books out there that you could use, hence, ensure that you obtain and read from as many of them as you can. Keep in mind, you'll need to use a wide range of Cisco editions – including docs – and don't forget to do your analysis and development as well.
Step 08: Frequently Browse Through CCIE Blogs
To ensure that you succeed, you'll want to follow as many CCIE blogs as you could find. By doing this, you'll be able to stay updated on all the newest information regarding the exams, including if some of the programs have been updated, which issues have been changed, and where you could find new books.
Step 09: Take an Online Test
Before you actually go to the actual test, you should definitely try taking a virtual one. This will assist you with preparing yourself and it'll also help you with determining which issues you might have to focus on more. And, it'll also determine how well you'll do in the real exam.
Step 10: Improve Your Typing Speed
Last on the list, but not least important is the fact that you have to work on your typing speed, particularly since this will allow you to manage the time you have properly. Keep in mind, you'll want to practice on a traditional PC keyboard instead of the one you use in a lab since this will assist you with improving the skills you have.
Conclusion
If you're getting yourself ready for a CCIE test, you should know that it won't be as simple as you think. However, if you choose to remember and use some of the tips we mentioned above, you might make the entire process less daunting, time-consuming, and more importantly, you'll be able to prepare yourself better.
Hence, now that you're aware of all the steps you'll have to take, you really shouldn't waste any more of your time. Instead, you should return to the beginning of our guide and start with the first thing we mentioned – which is choosing a professional company that will help you get prepared.