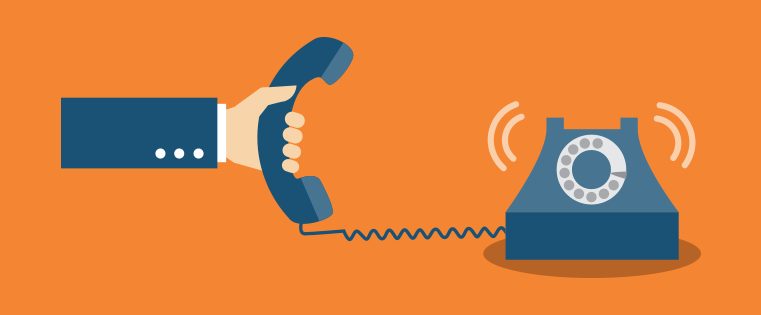 Optimizing Your Dealership Marketing Strategy with Call Tracking
December 9, 2019
Phone calls generate the most leads for auto dealerships. Though social media and paid ads drive traffic to your website, they get customers directly to the dealership. Reports suggest that inbound calls are likely to convert into sales 30% faster than any other medium.
A Call Tracking solution reveals which PPC ad, keyword, or campaign influenced the customer to call. Phone calls help form stronger customer-business relationships, resulting in improved conversion rates and greater ROI.
Why Your Dealership Needs Call Tracking
It provides actionable insights and feedback that's impossible to find using any other method. If you still need to be persuaded, read the following reasons for implementing the tracking into your business.
Knowing Your Customers
It takes less than ten minutes to get started. After implementation, you can instantly start tracking data. Understanding your customers improves the chances of turning the lead into a sale.
Dominating Dealership Marketing
As call tracking allows businesses to track customers to their original call source, it is a marketer's favorite tool. Analyze data to find out which campaigns work, and which do not. Optimize your marketing strategy. Cut off the ads that don't generate as many leads and invest more in the ones performing admirably.
Training Your Employees
With the help of call tracking, a perfect sales pitch is just around the corner. By understanding your customers and using call recording tools, you can train the perfect staff.
Once you learn how to close deals, teach the staff and dismiss those who cannot keep up with your pace.
What is the Role of Phone Calls in Dealership Marketing?
You may have heard the phrase "the customer is king," but when it comes to business interactions, phone calls are the king. Contrary to popular belief, customers feel more comfortable talking to companies over the phone. This interaction decides whether they move through the sales funnel. This is equally important in any field, especially the automotive industry.
Phone calls are the second most common mode of communication for dealerships. A survey concluded that customers that take initiative to call a dealership spend 28% more money than those who do not.
Working with Call Tracking
Call tracking challenges John Wanamaker's statement by offering a solution to his problem. With it, modern marketers know exactly which campaigns deliver the best results, and which don't.
Many businesses find it overwhelming to adopt another tool to track their campaigns. But the simplicity of this service makes the transition swift and valuable to the dealership. Use these simple yet effective methods to complement your dealership and boost sales.
Get Tracking Numbers for Different Sources
Multi-Channel attribution helps dealerships understand the behavior of customers. Using unique tracking numbers, it becomes easy to manage inbound calls generated from multiple campaigns (online and offline).
It also becomes clear which channel or source drives in the best quality leads in great volume. Dynamic Number Insertion (DNI) is an online call tracking tool that displays different numbers to all website visitors. It ensures they see the same number every time they visit your website.
Keyword-level Call Tracking
This tool assists businesses in measuring the performance of search engine keywords. It tracks both the keywords entered by the visitor to reach your website and the pages they visited.
Use the Click-to-Call Widget
70% of mobile users call a dealership directly from the search engine result page (SERP) using the click-to-call option. This feature proves very important when shopping online, , according to 61% of mobile users.
Understand Which Channels Generate Leads and ROI
To master the concept, one must understand its importance. The biggest reason is to get the most ROI on your allocated advertising dollars. The motive of these paid advertisements is to drive more inbound phone calls. It gives businesses the opportunity to turn these calls into visits, and thus into potential sales.
When a person calls the dealership, they are halfway through the conversion process. Such leads have a much higher chance of leading to a conversion.
In Summary
Every auto dealership needs to include call tracking into their marketing strategy. It not only makes it easy to trace calls back to their original source but also generates a generous ROI for your company Dealerships need effective call tracking for:
A better understanding of  customers
Leading the marketing scenario
Having a perfectly trained staff
According to Call Gear, this service includes various tools that are helpful to optimize your campaigns (speech analytics, virtual number, call recording, and others) all of which are based on statistics and data. This optimization drives customers to call your business directly, thus increasing the probability of them visiting dealership.