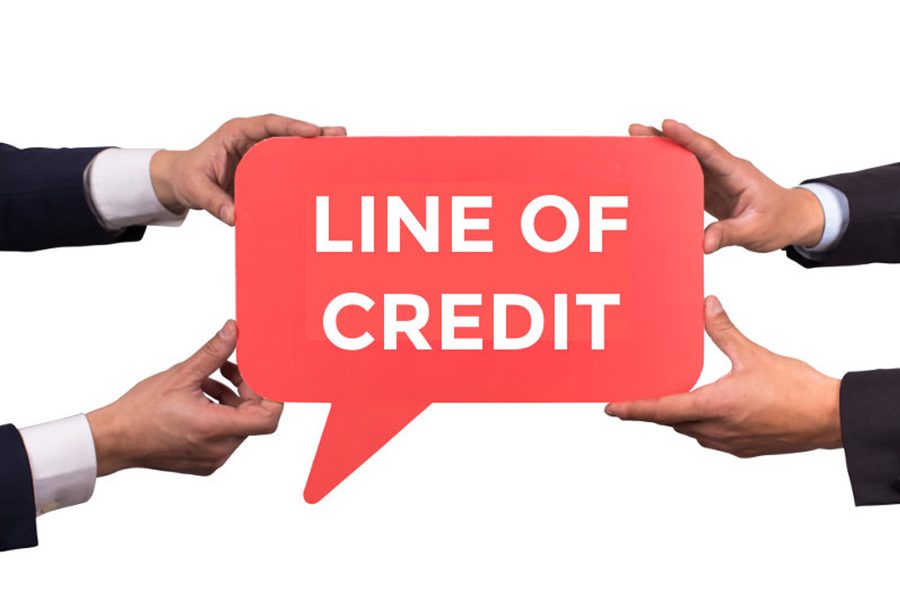 Business Lines of Credit: All You Need to Know
December 10, 2019
A business line of credit (LOC) is an essential financial tool that enables entrepreneurs to view financing more strategically and thoughtfully. Gaining access to one helps you to take advantage of opportunities or fulfill other short-term financial needs, which is essential in building a successful enterprise.
According to research conducted a few years ago, several companies use it as part of a considerable capital access approach including long-term and short-term financing to accelerate growth and fund other projects that will generate revenue.
Financial experts define it as a revolving loan that gives entrepreneurs access to a fixed amount of capital, which can be utilized when required to achieve short-term company needs. Based on research, a line of credit is one of the essential tools in entrepreneurship that can be used to fund short-term working capital requirements, for example, supporting a marketing campaign, buying inventory, filling a seasonal cash flow gap, and repairing useful items.
Below are a few types of LOCs:
A Secured Business LOC
Under this, the organization is required to pledge a specific asset such as inventory to act as collateral to get the line. Since the loan is short-term, lenders often don't require capital assets like property to secure a line of credit. If the borrower fails to repay the debt, the lender will possess the collateral and then liquidate it to pay off what is owed.
An Unsecured Business LOC
This type doesn't need any form of collateral to secure the line. Nonetheless, a personal guarantee and lien will be required. Also, for the business to achieve this line of credit, it requires an active credit profile together with a good track record. Compared to the secured line of credit, the unsecured line of credit is accompanied by higher interest rates.
How to Apply for One
Similar to other loans, lenders will require financial records and documents that show a track record and illustrate creditworthiness. For financial institutions such as banks, additional documents will be required, which will not be a necessity for online lenders. Therefore, after selecting your favorite lender, it is always wise to find out the documents needed before meeting them for the first time. The bottom line is that you should do adequate research on what you need to have before applying for one. Besides that, you can read more on some useful content that will help you submit a better credit report.
Based on research and surveys, some of the necessary documents required to apply include;
Tax returns.
Business bank account.
A 3-month bank statement.
Business license
Other financial documents like AR, cash flow, profit and loss Statements, and AP.
How This Type of Credit Can Boost Your Business
Increase Staff
Cash flow issues are common problems for many startup businesses. These problems lead to employees losing their jobs. In many cases, business owners cut off staff members as a means of curbing cash flow trouble. However, that's not the only choice. An alternate solution is by drawing on a line of credit. This way, a firm has access to the necessary funds needed to support the business and keep things running smoothly.
Remember, the secret is to apply and get approved for business LOC when your company is at its best financial position. Yes, it is best to apply at such a time, even if you do not require the funds. If approved, you can comfortably fund your firm's next project in case any emergency funding is required.
Investing
A common budget item that is slashed during financial troubles is a company's investment on its priority, the employees. This includes employee perks, training, incentive programs, mentoring, etc. They are profitable investments, and the ROI is worth getting a line of credit funding. Having a firm staff development setup will help improve the staff's performance. This will reflect significantly on the company's performance and income.
When your staff gets the best training and education, it boosts their engagement, improving their work ethic, building loyalty, and enhancing the firm's reputation.
Improve Your Brand Awareness Campaign
For new companies, brand awareness and marketing are areas that are overlooked because of the expenses that they create. However, without the proper ads, marketers, online presence, or funds for the campaign, there are minimal chances of the business surviving for close to a decade. The funds from a LOC come in handy and help to handle all of the necessary expenses. For instance, you could hire a graphic designer for the company to help with the digital and online presentation of the firm.
Other examples are paying for online advertising services and boosting social media presence. If you are willing to go the extra mile, you can use the money to host a company event or seminar. Hosting business gigs goes a long way in helping the firm grow and build ties with prominent business leaders and entrepreneurs.
 Get New Equipment
As the owner of a company, you are likely to experience some sudden demands for your business to continue flourishing. For instance, if you own a delivery service company,your company may receive suggestions from customers to change the mode of packaging. To get other packaging solutions,emergency funding is necessary to sort out the complaint ASAP.
Keep in mind that as long as the price tag is easy to pay off, do not hesitate to consider the business credit line.
Conclusion
Regardless of what you need, the funds to avoid viewing this option as a long-term solution to your business issues. Think of it as a way of getting for time to have your business in order. The funds should be put into a reasonable cause and only accessed when it's necessary. This way, you do not have to stress about messing up your business.
To secure credit for your business, be ready to prove the following. First, the company has a plan to take care of certain expenses at specific times and can show its willingness to make the payments in installments. Secondly, the business board of management fully understands the financial aspects of running and managing a profitable business.