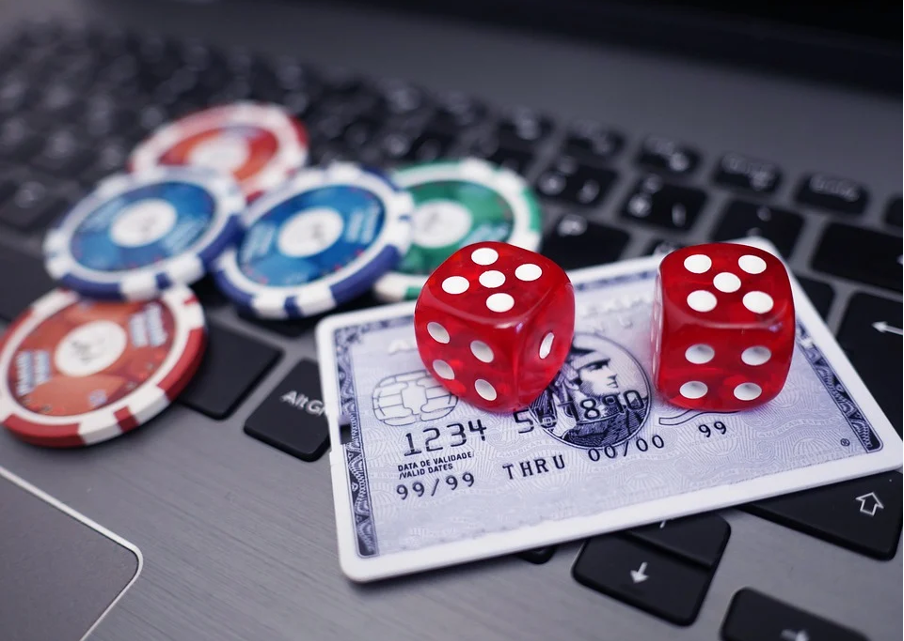 5 Tips on How to Successfully Manage Your Online Gambling Budget
July 1, 2022
Having something you are deeply passionate about like a hobby or activity makes life so much better. There is a legitimate reason to look forward to every day, to the time that is all your own to spend after school or work, and to fill out every weekend and vacation if you see fit.
For many people hobbies are what drives them forward. Relationships with beloved people and spending time with those you care about is one thing, but actually having fun on your own and doing what makes you alive is how you make sure you live a happy and fulfilled existence.
1. Doing What You Love
The activity a person can have as their moist important thing varies from individual to individual. It can be being active and working out or practicing a sport. It can also be a form of art like painting or creating music, or perhaps reading or watching TV shows.
Video games are huge right now and following sports as a fan and an enthusiast is something people swear by and live for. However, there is another thing that is on the rise, one that has already been popular but is now bigger than ever. We are talking about gambling, more precisely online gambling.
2. Gambling the Right Way
Web-based casinos have taken over the gambling world and are now the places where most gamblers come to play their favorite games. The need to make way to a local brick and mortar casino is no longer present as you can now play hundreds or even thousands of games from the palm of your hand, regardless of where you are.
Hopping online is done within a few clicks after which you can pick and choose any game you like and play away for hours on end. However, the same problem arises with online gambling as it does with any other type, and that is managing your budget.
3. Managing the Bankroll
Also known as managing your bankroll, taking care of your budget and ensuring that you do not overspend is the main thing that gamblers need to worry about. It is a dangerous thing to constantly reach into your wallet and keep gambling without any limit or rule. It is a way that leads straight to a gambling addiction and ending up in debt.
Being respectful to gambling itself and most of all, you yourself, is crucial if your goal is to have a healthy relationship with your favorite activity. To that end we have decided to help all those in need of a more successful gambling budget management. In this article we talk how to do it and why. Read on to find out more and be sure to check out 888 CASINO ZA for a great place to practice with your new bankroll management tactics.
4. Introducing Rules
The most logical thing you can do to better and more successfully manage your gambling budget would be to introduce rules on your gambling sessions. That can be done in two ways that can work both on their own and together. If you want maximum results, you can use both, but know that a lot of what you are used to may become restricted.
First of all, there is the limitation you have to introduce on the money you spend every time you gamble. Let us call that your daily budget, and let us say it is US $20. Start gambling as you normally do and play the games you enjoy the most.
When you spend the original $20 you came in with, it is time to end for the day. It is crucial that you do this regardless of how long it takes you to burn through your daily budget. Sometimes it can be 15 minutes, or even a few minutes, but if you end up on a roll you can last for hours. It matters how much you bring too, but never reach for more once you spend it all.
This is how you will ensure that you never overspend money on gambling. Whether you are on a losing streak or on a winning streak, and no matter if you spend it all without making a dime or if you turn it into $1,000, walk away as soon as you spend $20 for the day.
The other thing you can try is to set a time limit. It works in a similar fashion to the money limit but instead of limiting your spending you limit the time you devote to gambling each day. Instead of the aforementioned $20, you have 2 hours to gamble for example. Once the time passes, you log out and walk away from the device. Tomorrow you come back for two more hours.
Of course, two hours or however long you pick may be enough to spend a lot of money and regret it later. Because of this, the money limit makes more sense if you want to be successful with managing your gambling budget. But as we said at the beginning of this section, combining both of these limitations/rules yield the best results and prevents overspending in the best way possible.
5. Playing What You Know
Another way through which you can manage your online gambling budget more successfully would be to stick to the games you know. More importantly, you should predominantly gamble by playing the games you are good at and those that require skill to win instead of luck.
Luck-based games include mostly slot machines and video poker varieties. Craps is also a luck-based game. If you want to make your own fortune and have a chance to get better at it, play poker, roulette, or blackjack. These games have enough skill involved to balance out the luck you need to win.
Sticking to this approach will prevent you from overspending as you will get better over time and win more games than you lose. And by combining this with the limitations we already mentioned you will never again have to worry about how much money you spend doing what you love most.