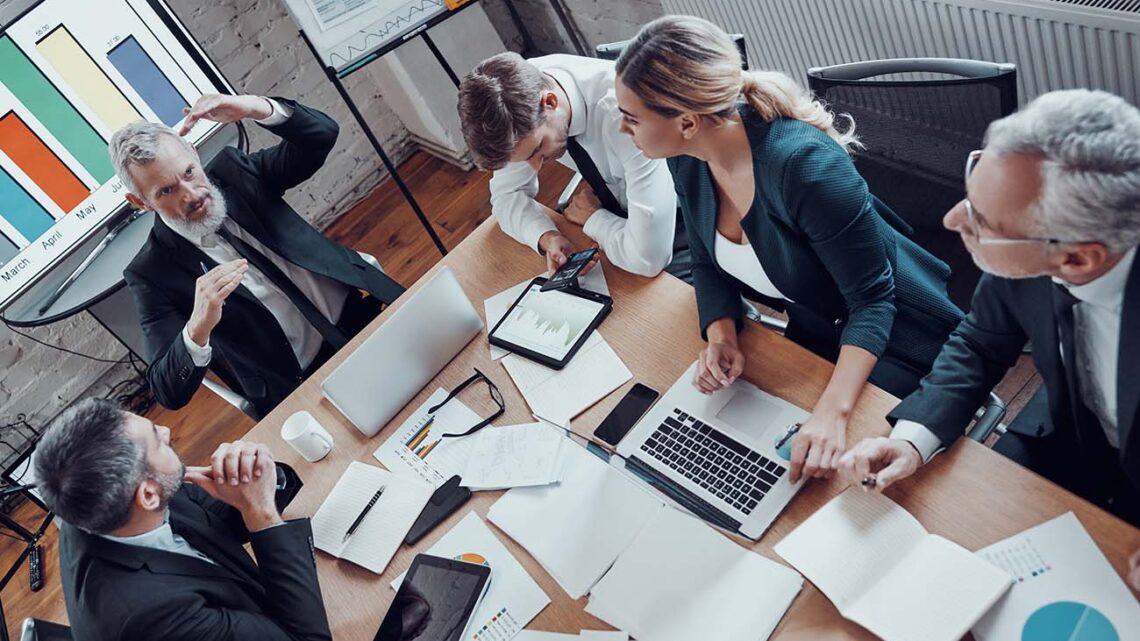 Who Is Responsible for Sales and Operation Planning?
July 7, 2022
Sales and operations planning processes can increase efficiency when it comes to a company's supply and demand chain, which in turn can help with boosting profits. Since sales and operations planning processes are so important to a business, it's crucial to understand how they work.
Determining how to implement your planning processes can make it easier for your sales and operations to become more effective. Keep reading to find out more about what a sales and operations planning implementation strategy is, who it will benefit, and how to implement one in your business.
What is a Sales and Operation Planning Implementation Strategy?
Sales and operation planning refers to how a company plans and manages supply chains, demand, and financial planning. The main goal of sales and operation planning is to maximize profit for the business by making sure that companies meet the demands of customers by supplying their products when expected.
Companies come up with sales and operations plans by making predictions that are based on previous sales. Once the sales and operations plan has been developed, a strategy must be implemented in order for it to be effective.
Who Does a Sales and Operation Plan Benefit?
Many roles within a business use a sales and operations strategy plan. These include:
1. Master Scheduler
The master scheduler creates and applies schedules for the production and manufacturing teams within the company. They are also responsible for updating the inventory plan to create a more accurate sales and operations plan. They may develop and distribute production schedules and check the quality of the company's products. They work closely with inventory to create the supply plan for sales and operations planning, along with reviewing and analyzing orders to help with the supply planning process.
2. Operations Leader
The operations leader is responsible for managing the operations of the company, directing and guiding the processes that the company uses in order to function. They may optimize workflows, create supply chains, and reduce manufacturing and production costs. They lead supply planning meetings and collaborate with the production team to develop a supply plan. They are usually the lead contact for any supply planning decisions or issues.
3. Sales Personnel
Sales representatives are responsible for communicating directly with the customers to make sure that the company is able to create accurate sales forecasts and meet customer demand. This role could involve developing sales presentations, increasing sales efforts via a range of means, and creating and communicating sales reports.
They gain information about customers and the results are incorporated into the demand plan when implementing sales and operations planning. They will usually be responsible for predicting the sales forecast, along with regularly updating it so that it remains accurate.
4. Demand Planner
Demand planners work with members of various teams to come up with company demand plans. To do this, they will perform statistical forecasting, analyze supply and demand data, research demand forecasts, and use predictive models to create demand plans. They use these materials to help with creating the final sales and operations plan. They will also find any inconsistencies or errors in future forecasts.
5. Sales and Marketing Director
A sales and marketing director is the professional responsible for managing the sales and marketing program within the company. They are responsible for the development, planning, and implementation of marketing plans. They may be responsible for promoting the company's brand, researching different sales trends, and applying plans and programs.
They work closely with sales and operations strategy planning as they direct sales teams and ensure that the plan is implemented. Due to their role leading the sales and marketing team, they may also be responsible for developing sales forecasts to use for sales and operations strategy planning.
6. Executive Manager
The executive manager is responsible for overseeing and management of the company or a certain department. They apply various policies and create budgets to maintain the company's vision. They will also be responsible for organizing sales and operations strategy planning events for the company. This role needs to have a thorough knowledge of the sales and operations plan so that they can lead it and be prepared to answer any questions from team members when it comes to planning implementation. The executive manager is also often the final decision-maker regarding sales and operations plans.
Implementing a Sales and Operation Planning Process
You can implement a sales and operation planning process in your company with these five steps:
1. Choose the Right Software
Digital implementation is commonplace, so it's a good idea to have the right software to implement the planning process. Software designed for this purpose can be used to track data for supply and demand, making it easier to create more effective and accurate forecasts.
2. Find Accurate Data
The sales and operations plan can improve your business or help with resolving issues. It's important to gather accurate data that is connected to your plan's purpose. This can help make your sales and operations plan more accurate and make it easier for you to successfully implement the strategy.
3. Get Stakeholder Support
Consider finding additional stakeholders who can help you implement your planning by supporting your sales and operations plan and your organization's activities. Make sure that they have a clear idea of your business' purpose and how the sales and operations plan will work to increase profits.
4. Track Progress
As you implement the sales and operations plan, choose the metrics that you will use to track your progress. For example, you could look at cycle times, supply delivery, total sales in a period, total sales vs predicted sales, and the demand and production forecast vs actual demand and production.
5. Perform Analytics
Once you have results from the plan, review and monitor your results regularly. Analyze the findings so that you can then make improvements or changes in line with the planning process. This can help you determine which areas of the plan are working effectively and which need to be changed.
A sales and operations planning process is used by various professionals within a business to streamline the supply chain, meet customer demand and increase profits.