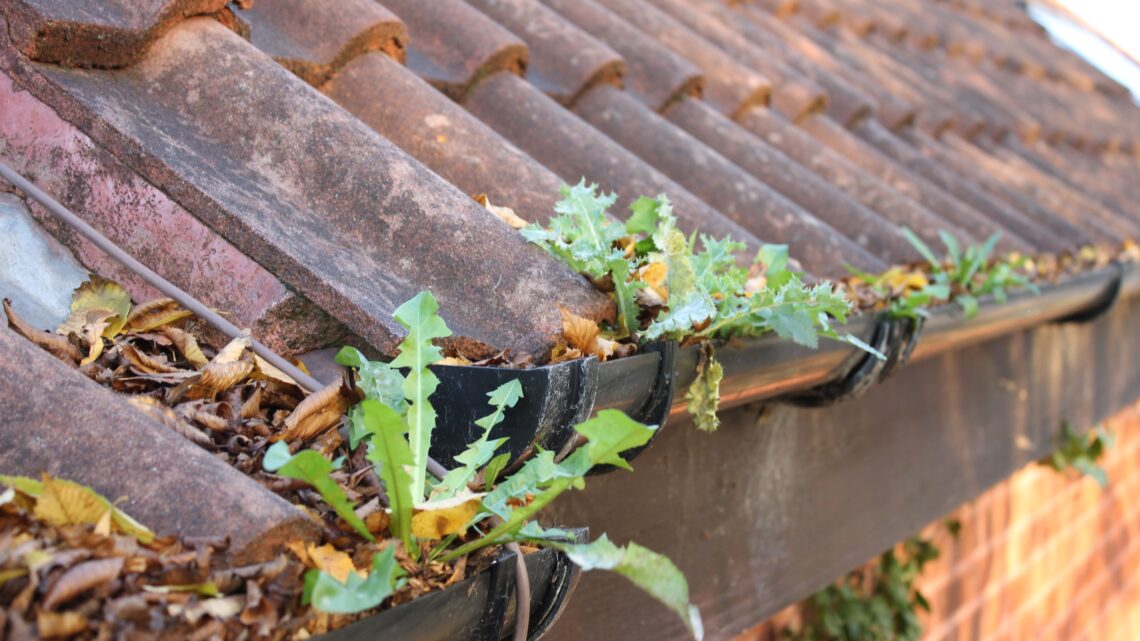 5 Benefits Of Hiring Professional Gutter Cleaning Services – 2020 Guide
November 17, 2020
With every home, whether an apartment or house, there are some responsibilities that you have to take. Otherwise, the quality of your life, the health of your home, and the safety of your family are reduced. That is why this is your obligation to deal with these responsibilities. But, there are sometimes certain tasks that are either too complicated or require special tools. For example, cleaning and maintaining the gutter of your house is not exactly difficult, but it definitely takes a lot of time and proper tools. So maybe you should consider hiring professional gutter cleaning services.
Many people would avoid hiring such services because they are trying to save money, beds I do not think that doing this by yourself is really worth it. Sure, you could save a few thousand dollars or more, but once you consider the amount of time you are about to waste on the tools that you are going to buy, maybe it is not that worth it.
You also have to consider the fact that there are certain benefits of hiring professionals when compared to doing it by yourself. Here are some of those benefits.
1. It is safer
Have you ever tried clearing the gutter of your house before? If you have, you will know just how dangerous it can be when you climb up there on the roof. Sure, it might not seem like a long drop, but it is definitely one that can hurt you.
Since you do not have any kind of experience with this kind of task, you are exposed to the risk of falling or hurting yourself up there. Whatever it is, the fact is that it is dangerous, especially if you do not have the right tools and the right knowledge.
Fortunately, these professionals have cleaned hundreds and maybe even thousands of different gutters. They are ready for anything. They will make sure that every possible safety precaution is made before they get up on the roof. Even if something does go wrong, they know how to minimize the damage during the fall. Although, I am sure that kind of situation will never happen with a reliable in a very professional gutter cleaning company.
2. You do not have to buy the required tools
Believe it or not, but for a task like this, there is a need for several tools or pieces of equipment. This makes the entire process much easier, more efficient, and safer. But, purchasing that equipment can be very expensive. Sure, it is a one-time investment, but I do not think they will be worth the money.
First, you will need a pressure washer that can be anywhere from $100 and up to $300. There are pressure washing machines that cost up to thousands of dollars. Making that kind of investment just for cleaning gutters does not really make sense. Instead, just call a professional and they will come with their own pressure washing machine that is more than capable to deal with any kind of gutter gunk, junk, debris, or whatever else is out there. They usually have one of those more powerful ones that can spray water at a very high PSI.
Gloves, buckets, bags, scoops, screwdrivers, and a few other are the pieces of equipment that you get up there to clean the gutter. Save yourself the trouble and just call a specialist that has all the right tools as suggested by gutterspecialists.
3. They offer repairs
Sometimes, after heavy rains or heavy snowfall, there is a possibility that certain spots of the gutter might break or detach. That is quite unfortunate because it leaves you with a broken gutter that releases water everywhere in your backyard.
To deal with that, you will need to call professional services to help you because you will not be able to do the repairs by yourself. Especially if you do not have any of the right equipment.
Even if you call them just to clean your gutters, they might do an inspection and find whether there are any damages that might require repairing. Basically, you will be hidden two birds with one stone. Of course, most of the time you will have to pay an extra fee for those repairs. But at least you will not have to call those services again.
4. Quick and efficient
It is no secret that it is possible to clean the gutter without being equipped with the right equipment. If you are determined, you can do it by yourself. The only thing you will need is a ladder and your hands. It might not be as effective to use your hands instead of a scoop, but it is still better than nothing.
However, going up there to deal with this problem by yourself will take you at least a few hours. Especially if you have not done this before. So why waste some of your precious free time on this kind of maintenance task when you can be doing something much more productive? Your free time is worth a lot more than the cost of professional services that can deal with this problem for you.
Usually, these specialists can be done in a matter of a few minutes. Yes, believe it or not, but they are so experienced, they can finish everything in 15 minutes or less. Although, your experience may vary. It depends on which company you will hire.
5. Peace of mind
Whenever I fix it or try to fix something in my home, I am always left troubled thinking about what I could have done better. The next day, I return and try to fix it again. The next week, I come up with another solution to the problem.
After I realized that I am just bothering my mind for no good reason, I just decided that it is much better to hire professionals for such tasks and to get a piece of mind. You know well that a specialist will always do a good job.
There are a lot more benefits of hiring professional gutter cleaning services, but I believe that these five I mentioned in this article are good enough to convince anyone to use such services.