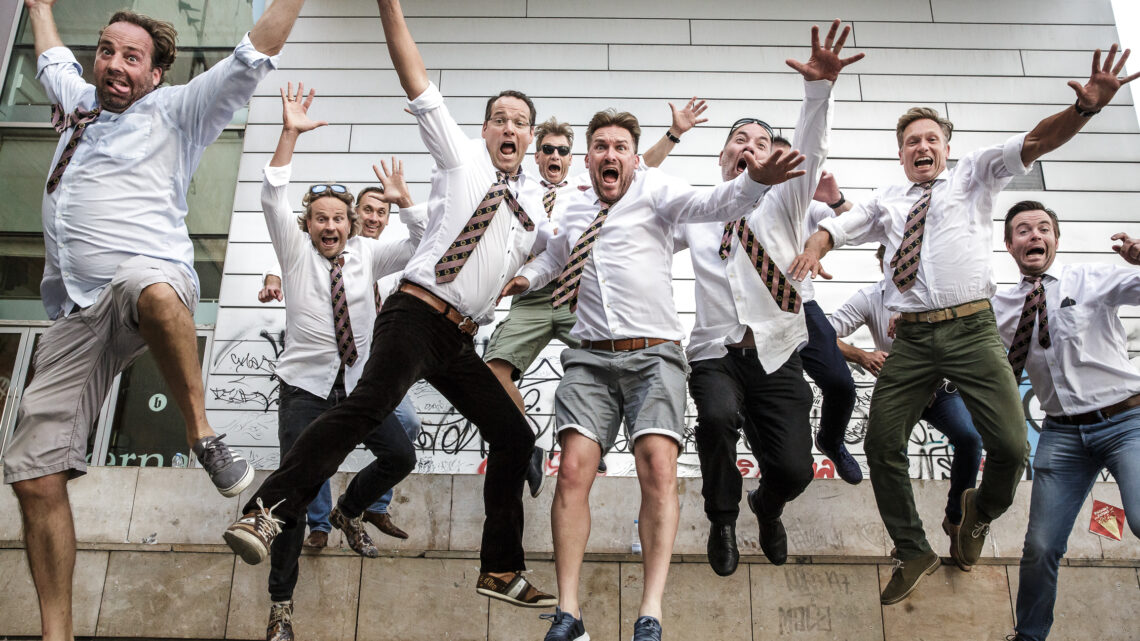 How to Organize a Cheap Stag Weekend Abroad – 2020 Guide
November 16, 2020
If you have decided on a set budget and the all-important date of your Stag Do abroad you can begin to put together an itinerary of how the Party will be entertained and the essentials you will need to have in place before you arrive at your destination. Follow these guidelines on arranging a low budget Stag Weekend.
Flights
This is a must to define and confirm first. The low cost airlines such as RyanAir, EasyJet and Wizz Air offer a great many Stag Do destinations all over Europe. By deciding on a European city the travel time is short and most flights are on average around 2 hours which is perfect for your Stag group. However, check to see how far away your city is from the local airport as you may be forced to sit on a coach ride for 90 minutes which will increase costs naturally. If you fly to Paris low cost then it's a tedious coach ride from the airport to it but if you fly to Krakow for example you can be in the city centre within half an hour on public transport or train and taxis. If the cheap flights involve the extra cost of long duration return transfers then consider using airlines that are more expensive but avoid the long haul transfers, it could be worthwhile making these comparisons in saving time and money that is better spent.
Accommodation
Once again, choosing a place to sleep although on a Stag Do resting ones weary head will be optional or even rare for the recommended 8 hours a night as you are full on partying for 2 nights as tradition demands. You need a city centre hotel, apart-hotel or hostel, this eliminates the use of public transport, taxis or indeed long walks back to your temporary abode and extra possible expense, so, it's better to pay a little extra for peace of mind. Also, look for accommodation that has experience with large groups and make sure that you are not divided up as a group with part of the group in a different building down the road, keep the lads together. City centre apart-hotels are a good choice for Stag groups as they offer great services and cheap. There are many specialised websites available with full details such as booking.com, or you can go for the package with a certain stag weekend operator – some companies offer great deals on their accommodation packages (e.g.: with PartyKrakow– a Krakow stag do company you can book the "Beer inclusive" package )
Stag Do Activities
As the official organizer you are obliged to keep the partygoers entertained as well as humiliating the Stag. Go surfing the net for local companies that provide popular Stag Do events, the evergreen activities you are looking to book are guided pub crawls, dance and strip club entry, shooting, driving and sporty activities like bubble footie, white water rafting. When you book some these activities independently remember that you will also have to arrange return transfers which means there is a whole lot of research involved and allowing for the extra costs of it plus the time factors too. Do your homework on strip clubs too, as in any city some venues are dens of iniquity or quite simply scammers, beware, there are plenty of forums on budget Stag Parties that turned into expensive embarrassing experiences. Free guided pub crawls are advertised in most destinations and joining them is easy but you will probably joined by others and if you wanted to include extra services such as a stripper moment then it's better to get an exclusive one through a Stag Party company.
Tips & Bargains
Yes, to organise a Stag Do independently may work out cheaper in some instances rather than going through a dedicated company, however, in some circumstances you can get some great bargains or big discounts by having a shifty at what's on offer from these companies. Many companies have city centre Stag- proof accommodation offers which include free beer for the duration of the weekend. They allow strip artists to come to the Stag's room and a digital door key code number to enter the building and room, do you realise how useful that is with late night stragglers who have misplaced or lost their means of entry. Go for an exclusive organised guided pub crawl on the first night. You have a well-informed female rep that can provide a lot of animation and info plus free drinks and even club entry is included in their package deals. Check out the nightlife scene before you arrive to discover unusual venues that have extra  attractions available. It is common to find pubs with Karaoke, live music, crazy golf, axe-throwing and escape rooms as part of the pub's appeal. Remember, most day time Stag activities require transfers to do them that must be addressed thoroughly when booking independently. Restaurants not a problem and you have to eat sometime, so, book early.
Reserving and booking entertainment for the Stag Party so consider all the points of necessary arrangements carefully. Decide on which ones would be better through a specialised company and those that are easier to organise without them. The organiser has the added responsibility of contacting individual agents and suppliers to co-ordinate everything which could involve a lot of telephone calls and other armpit sweaty moments, so, try to keep the Weekend as hassle free as possible. Sometimes going too cheap can be in reality expensive and not only moneywise, the term is false economy. Spending the extra tenner could make you the organiser a legend and be remembered as such for all eternity.
A sport tournament for the stag weekend?
If you and the rest of the boys and active in sports, especially in football or rugby, there is a wide choice of festivals and tournaments for amateur teams to attend, which combine sports with entertainment. Many of these festivals are perfect for celebrating stag do, e.g.: the Krakow Rugby Festival offers the "All In" package with 3 nights of partying, live concerts, ceremonial gala dinner, open beer bar and 2 days of rugby.