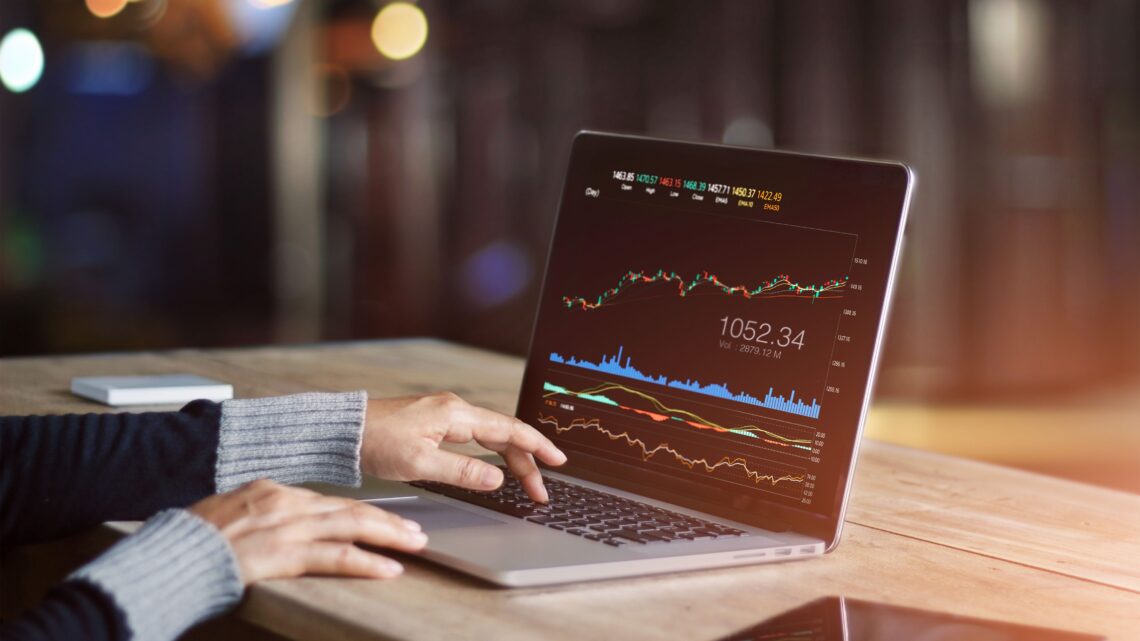 Understanding the Potential Risks of Forex Trading – 2020 Guide
November 17, 2020
In the world of Forex trading, there are numerous risks that may happen because of the market's instability. We can see that there is a lot of skepticism about this whole concept due to many people failing to achieve some positive results. However, people need to understand that there are some risks that they need to be careful about when it comes to Forex trading.
It goes without saying that a single market crash may ruin the entire trading account of an investor. Therefore, to avoid the possible risks, every trader should acquire good knowledge about them. This is the reason we've decided to provide you with some of the risks you should aware of before you start Forex trading. Let's talk about these a little bit.
Possible risks of Forex trading
Market risks
These risks are out of anybody's control because there are lots of external factors that control the movement of the price. It goes without saying that every person interested in entering the market needs to have at least some knowledge in order to be successful at it. Among these factors, political instability, the state's economic performance, GDP, unemployment, interest rate, and inflation play the most important role in controlling the market's value. If a trader understands the primary market risks, then he or she can avoid the situations. Some of the common threats that the investors face frequently are –
Inflation risk
Traders always overlook inflation risk during Forex trading, but only inflation alone can ruin the entire opportunity. It is true that without taking risks, nobody can be a successful trader. But it doesn't mean that businessmen should not avoid the risks. Remember that you should avoid risks to minimize your financial losses. From time to time, you will experience some situations like these. So, you will need to be pretty careful about the movements you are made.
Marketability risk
Marketability indicates the liquidity condition of a market. So, before entering the trade and the market, don't forget to check the market's liquidity. There are several factors that can tell you about the current situation of every particular market. At the same time, you can check up on some of the predictions that can provide you with an insight into the future of the market. If you are a stock investor you must check the liquidity, without a doubt. Try to trade with Saxo Bank since they always offer a world-class trading environment regardless of market volatility. Unless you choose a robust broker, it will be very hard to become a successful trader in Australia.
Currency exchange risks
This risk is very common during Forex trading because the FX investors face this problem too often. During the foreign currency exchange, many businessmen face the uncertainties of a currency's price value. The fluctuation of a currency's price can never be predicted because of the factors. This risk is related to the losses or gains of stock trading. So, before you make the exchange, you need to make sure that you've learned about all the particularities about the currency, most notably its value.
Investment risks
These risks are related to the amount that you will invest in your trading account. It's needless to say that you need to pay attention to invest only what you can spare, in case the situation doesn't look too bright for you. One may avoid this risk by adopting money management techniques and setting up entry and exit points wisely. In this type of risk, there are two important risks that every investor should manage the following things.
Risks related to the opportunities
Beginners never realize the potential opportunities during Forex trading. The businessmen should establish a particular trade size, which they should follow during their trades. Otherwise, the situation can get worse. A common situation is – when a businessman buys a currency, he loses the opportunity to buy another potential currency, which may bring him more profit. So, while choosing a currency or stock, choose it wisely. So, it doesn't really matter how many experiences you have, you should try to act like a businessman and take all of the opportunities that are in front of you, if you have the resources, of course.
Lack of concentration
Believe us, we know that Forex trading can be a really stressful thing due to all the factors that are sometimes in your favor, and sometimes they aren't. When an investor loses his concentration on the trade, he may lose the potential profit that he can win from the market. This kind of risk arises when the businessman puts all of his investments in the same stock. Dividing the investment is also known as an effective money management technique, which everybody should follow. The conclusion is that you shouldn't lose your head no matter what the situation is. Stay calm and do whatever you can to do the best at that particular moment.
Trading risks
These risks are associated with Forex trading and its size. The risk will increase with the increase in your trading volume. Since there are a lot of different factors you will need to pay attention to, it can easily happen that you fail. But, it doesn't mean that you will not be successful in the end. In fact, when you enter a trade with a larger lot size or trade size, you may lose lots of money if the market moves against you. Some of the common trading risks are –
Slippage risk
Slippage risks are related to the bid/ask amount. You can limit your orders to overcome this risk. If you increase your trading volume, you will increase this risk. So, you need to find a perfect balance for every situation. Since pretty much all the situations you will face are going to be unique, chances are that you will need to come up with a completely new balance almost every time.
Poor execution
This risk arises because of the broker that you have chosen for your trading. The absence of sellers, buyers, the inefficiency of the brokers, and poor availability of the stock, as well as unstable market conditions, are the main factors that can affect your trading performance. Therefore, you need to be careful about making a decision that can provide you with some positive results. At the same time, your execution needs to be the best it can be at all times.
Conclusion
As we've stated at the beginning of our article, Forex trading requires a lot of patience and effort on every trader's behalf. But, before you start participating in it, you need to learn all the particularities about it. We are talking about both benefits and risks. We believe that learning about all the potential risks is essential in order to achieve positive results.
These are the common risks in the Forex trading market. You may study them more to be fully aware of these risks. If a trader overcomes these risks, he can surely minimize the possible financial losses he will experience in this market. We hope that you'll find this article of ours useful, without a doubt.