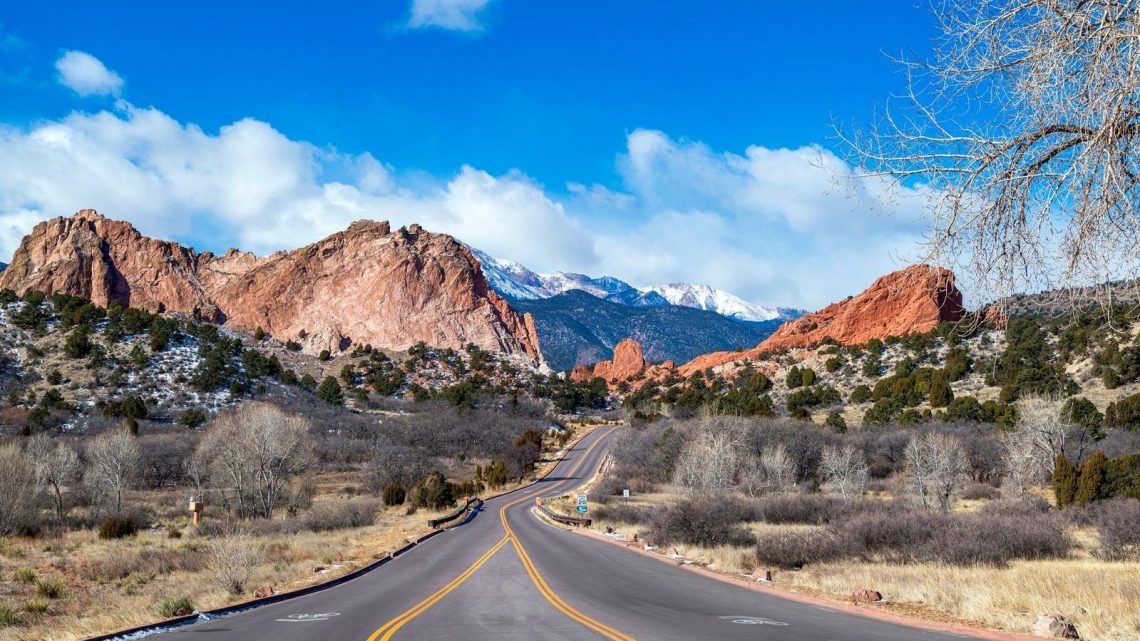 6 Reasons Why Colorado Springs is Great for Real Estate Investing
June 28, 2021
You may not have heard a lot about Colorado Springs in the southwest, but it is an emerging city that is currently attracting a good amount of real estate investment partly due to its scenic beauty and partly due to its spaciousness and comfortable life. We have compiled a list of 6 factors to enlighten you on why Colorado Springs is an ideal place for real estate investment.
Venterra Real Estate team employs a professional team of real estate experts to guide you with the most desirable homes in Colorado Springs. With Trust, Knowledge, and Transparency, they strive to drive the best results to assist its investors.
1. Population
There is no way to discuss real estate without assessing the population residing in that particular city. You might have already known that Colorado Springs isn't a popularly-known metro city of the US, yet it is the second largest of Colorado states.
Colorado Springs is one of the top 40 most occupied or populated cities. Besides the residing population, you can also see the population moving in Colorado Springs acting as evidence that it is a good real estate investment. The population growth has been increasing consistently, and it is not going to stop anytime soon, as per estimates.
Hence, the higher the population, the better the opportunities. Thus, the real estate investment in Colorado Springs seems feasible both in the long and short terms.
2. Price-to-rent ratio
Another significant thing to factor into your requirements is the Price-to-rent ratio of the city that you want to invest in. The measure is rather simple. Hence, you can readily check with this metric which option is more feasible; renting or buying a place. You can easily go and purchase a place if this ratio is low rather than renting it since it is more affordable.
Despite being a populous and spacious city, Colorado Springs is affordable as of now. Since the population is estimated to grow, investing in Colorado Springs is a wise choice now more than ever. Although inclining too much on the price-to-rent ratio may not provide an accurate ground scenario of investments, it can still guide you in the right direction in some cases.
3. Economy
When it comes to investment, the economy is the first factor that decides the profitability of an investment. Digging deeper into the economic credentials may not be an easy task. However, you can still observe and assess the trends in the investment market to come to a conclusion.
Colorado Springs has seen steady growth in its economy, including an upward trend in employment, investment, and even the stock market. These three trends help you in determining the ground for investment.
Higher growth in these sectors leads to a healthier economy that accommodates good investment returns. As has been already mentioned, Colorado Springs has been experiencing a boom in these significant contributing factors. The housing market has especially seen an upward trend since the last decade.
4. Price of the property
The first thing a beginner or an ordinary person notices is the expensive prices of the property in the destination city. If you already have started pondering over where you have to invest, Colorado Springs is currently seeing an upward trend with respect to the pricing of the property with the rise in popularity of the city and more and more flocking in of the population.
After considering the prevalent price, another thing you need to consider is whether the prices are bound to appreciate or depreciate. Colorado Springs fares fairly well on this factor. Currently, the property price in Colorado Springs is well above the national average. As no one can predict the future trend, in the last twenty years, the property price in Colorado Springs has consistently increased at an annual average of 3%, hinting at optimistic growth if you invest here.
5. Liveability
Prospective investors or property buyers look out for liveability first than any other thing before finally investing in the place. If you look at it from that point of view, Colorado Springs has scored fairly well on this front, and even the residents rate the place high on a liveability basis.
Also, the residents of Colorado Springs love residing here. Besides the liveability, the facilities are also pretty good including sanitation, education, and electricity. The region is also nice, lovely, and has a healthy climate, making the stay a pleasant one.
There is no shortage of job opportunities and water facilities. Last but not least, if you are a nature lover and love sipping your evening coffee alongside a glass window gazing at the dark clouds on top of the mountain, Colorado Springs is probably the best place to invest in.
6. Quality of Life
There is a shocking yet surprising thing to quote here in favor of investing in the Colorado Springs real estate market. Millennials are moving in here!! Yes! You heard that right. Millennials are moving into Colorado, considering all the factors that are mentioned above.
Besides that, Colorado is a friendly place to live in, with cordial neighbors and scenic beauty. What best could you possibly ask for when you are getting everything in a package? No doubt, the pricing of the property is constantly increasing considering the quality of life and facilities available in addition to getting to live in nature's abode. Isn't pretty and don't you think that the cost seems smaller now considering the advantages. Hence, Colorado Springs is definitely the best choice.
Conclusion
Considering the 6 factors, isn't it already clear that Colorado Springs is indeed a good choice to invest in either to live or for future plans. It is indeed a peaceful place to live, and the crowds are already flocking into Colorado Springs. The benefits of investing in Colorado Springs real estate outweigh the disadvantages. Hence, there is no harm; rather, only profit. So, act swiftly and save your stakes in Colorado Springs.