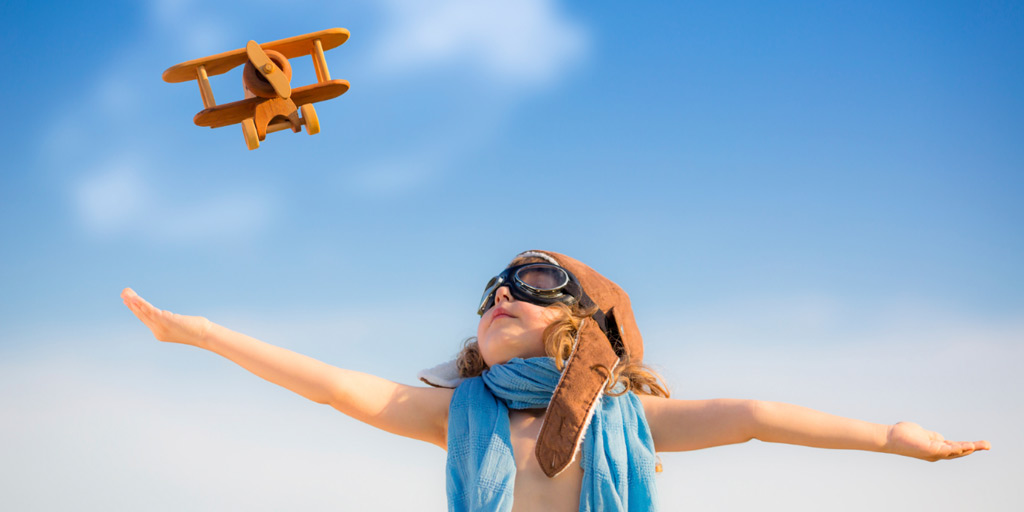 20 Splendid Places to Take Your Children before They're Grown
December 20, 2018
Do you remember your family vacation from childhood? We think you do. If you want to give a special, magic trip to your child or children you should continue to read this article because we made a bucket list of family trips with your kids before they are grown. In this list, you will find something for you and your loved ones if you want to have an amazing, traveling experience.
1. JACKSON HOLE, Jackson, Wyoming
Best for ages: 6-16
If you want to have a top ski resort experience with your children this is the right place for you because Grand Teton National Park has all that. Besides skiing in the national park you can raft through the Snake River, and enjoy the magical ice castle in Teton Village.
2. DINOSAUR VALLEY STATE PARK, Glen Rose, Texas
Best for ages: 5-11
If your kid is into the dinosaurs this is the perfect place to visit because here you can see the best-preserved dinosaur tracks in the world. If you like driving you can take a wagon tour or visit the museums in downtown Glen Rose, the Dinosaur Capital of Texas.
3. DISNEY WORLD, Orlando, Florida
Best for ages: 2-14
This is the all-time classic for a family trip with children because every child loves to see and meet favorite cartoon character. In the Disney World, you can visit the Magic Kingdom or Disney's Animal Kingdom. If you are a Star Wars fan, you can check Disney Springs to experience the all-new Star Wars: Secrets of the Empire.
4. THE BLACK HILLS, South Dakota
Best for ages: 2-14
Every kid deserves to see the famous Mount Rushmore and its history. The evening flag ceremony is a big must for this trip, or you can see buffalo or collection of reptiles.
5. SESAME PLACE, Langhorne, Pennsylvania
Best for ages: 2-5
If you are an Elmo fan and have the toddlers and preschoolers, this is the perfect entertainment park for you.  In this park, you can visit and explore The Count's Splash Castle, Big Bird's Rambling River, and the Teeny Tiny Tidal Wave pool, or Climb Cookie Mountain. At the end of the day, you can the Neighborhood Street Party Parade.
6. THE WIZARDING WORLD OF HARRY POTTER, Orlando, Florida
Best for ages: 8-13
This is the stunning trip for all the Harry Potter lovers, who want to see the piece of Hogwarts. In this theme park you have numerous contents: Harry Potter and the Forbidden Journey: Muggles meet Dumbledore, Quidditch match, and a Whomping Willow, or a Dragon Challenge coaster and the Flight of the Hippogriff.
7. HAWAII VOLCANOES NATIONAL PARK, Hawaii County, Hawaii
Best for ages: 11-16
On this trip, you can see two large volcanoes, including Kilauea, and you can go near smoking steam vents, black lava rock, and big craters. You can also go on an easy hike the Earthquake Trail (Waldron Ledge), or see the glow from the Halema'uma'u Crater.
8. YOSEMITE NATIONAL PARK, Sierra Nevada, California
This is the best spring or summer vacation because you will see them in all its beauty and thundering waterfalls steep granite cliffs. You can also hike the Mist Trail alongside majestic Vernal Falls, or climbing 600 granite steps to the top.
9. BUCKINGHAM PALACE, London
Best for ages: 6-12
When you tell your children that they will go where the real queen live, they will be thrilled. In London, you might see the Changing of the Guard at 11 a.m. The Queen is home if the royal flag is flying in front of the palace. You must see the St. James Park.
10. TENERIFE, Canary Islands, Spain
Best for ages: 6-16
This is the top water national park in Europe with the sand directly from Sahara. Necessarily you should visit Siam Park because it is the best water park in Europe. You can rent a car, or kayak and enjoy the water sports, or go to Loro Parque, the best zoo in the world.
11. SAN DIEGO ZOO, San Diego, California
Best for ages: 1-11
If you want to see the giant pandas or smallest bear in the world, this is the right zoo for you. Here also you can explore the Panda TrekElephant Odyssey, or Northern Frontier, and watch Africa Rocks exhibit with baboons, and leopards.
12. VIRGINIA BEACH, Virginia Beach, Virginia
Best for ages: 5-17
If you are a lover of history, and American aviation this is the perfect trip for you, plus you have a beautiful beache suitable for boardwalk experience. Also, you can visit Neptune's Castle and Fredericksburg. Even George Washington lived there from 16 years of his life.
13. THEODORE ROOSEVELT NATIONAL PARK, North Dakota
Best for ages: 6-12
You can have the best sleepover in the North Dakota, under the stars, and in the national park named for Theodore Roosevelt.  You can also visit and explore downtown Medora, which is an Old West cow town. This is the place  where horses are still for driving purpose.
14. THE FRENCH QUARTER, New Orleans, Louisiana
Best for ages: 3-17
This is a friendly city where you can fell the Mardi Gras spirit. In Jackson Square, you can see all kind of musicians, and magicians and their performing act. You can also visit the Audubon Aquarium of the Americas, or the Audubon Butterfly Garden and Insectarium.
15. GRAND CANYON NATIONAL PARK, Arizona
Best for ages: 8-13
This is the most iconic and spectacular site in the whole of America, and we recommend the bike or hike tour through this amazing canyon. In this canyon, you can see fossils, lizards and California condors.
16. YELLOWSTONE NATIONAL PARK, Wyoming, Montana, and Idaho
Best for ages: 6-16
This is the place with the highest concentration of geysers in the world. In this national park, you can watch Old Faithful, the steamy geyser, which shoots every 90 minutes. In Yellowstone, you can see the enormous wildlife: Bison, elk, and bears.
17. AN ALASKAN CRUISE, Alaska
Best for ages: 9-16
Alaska is full of natural wonders, and calving glaciers. You can go on a cruise and see the Inside Passage, and on the deck of the boat, children can learnabout  the historic Gold Rush and the town of Skagway.
18. NIAGARA FALLS, Niagara, New York
Best for ages: 5-12
No matter how old are you, everyone should see these beautiful waterfalls. Necessarily bring your passport, and watch the falls from the Canadian side. You will enjoy the rainbows in the day and fireworks in the night.
19. PACIFIC COAST HIGHWAY DRIVE, San Francisco to Los Angeles
Best for ages: 5-12
If you want to experience the number one road trip, highway 1 thought California is the right choice. On this road trip, you can visit and enjoy the Santa Cruz Boardwalk, Monterey, or  Carmel's Pt. Lobos State Natural Reserve. If you like camping and hiking you should try Pfeiffer Big Sur State Park.
20. ASPEN SNOWMASS, Aspen, Colorado
Best for ages: 4-18
Aspen is perfect for all skiing and snowboarding levels. This is the perfect place for the beginning of learning this winter sports. You can sign up for the Very Important Kids Snowmass program, which has all kinds of programs and packages for children. You can also visit The Treehouse Kids Adventure Center, and  Camp Aspen, if you have a teenager.