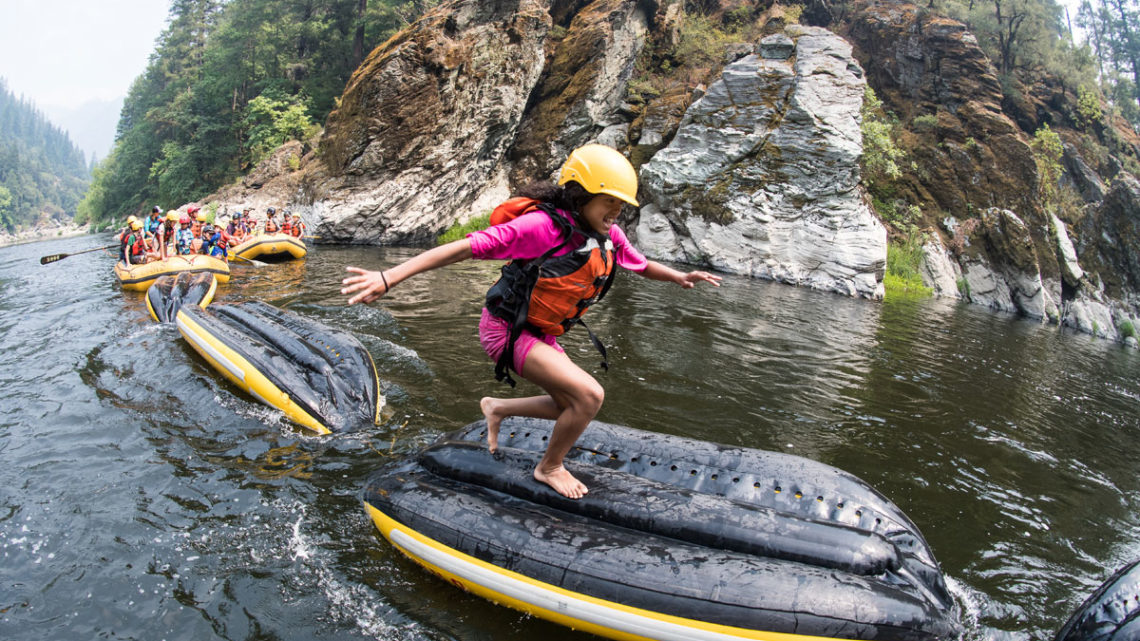 The 30 Best Locations To Visit With Children
December 10, 2018
Sometimes it is hard to combine relaxation with adventures, or anything that is at the same time attractive for grown-ups and fun for children, but with a help od experts, it is not impossible. When it comes to traveling, hard goes to easy if you check out our list of the best places to go to with kids. So, let us begin.
Kerala, India
If you're traveling with babies or small children, Kerala is the best place to give you an Indian experience. Fort Cochin is a small, peculiar quarter of Kochi, which offers you nice hotels and restaurants. On the other hand, Alappuzha (Alleppey) or Kumbakonam have the state's national parks that children will love, and bamboo rafting for those looking for an adventure.

Maribor, Slovenia
With canoeing on the river Drava in summer, skiing in the nearby resort of Pohorje in winter, and single-track toboggan that hurtles down the ski slopes at up to 30mph in spring, you can say that this small country has a lot to offer.

The West Midlands, England
West Midlands Safari Park, the Black Country Living Museum, Birmingham's Sea Life Centre, Derby, are all the great spots to go with children, when visiting this not so obvious destination for a family holiday.

Puglia, Italy
This UNESCO-protected town full of trulli will be great to visit during the summer. Children wil be mesmerized by pint-sized limestone dwellings with conical roofs, and will also enjoy the pristine beaches.

Reserva Monteverde, Costa Rica
This place will provide you with so many outdoors activities, such as hiking, camping, zip lines, canopy tours and horse riding, as Costa Rica is famous for its eco and adventure tourism. The Bosque Eternal de los Ninos ("Children's Eternal Rainforest") is protected area where you can spot a lot of wildlife.

Edinburg, Scotland
This small Scottish capital has twelve major festivals during the whole year, with different motives. For families it is especially interesting to go and see Museum of Childhood.

Brittany, France
Brittany's beautiful beaches and city's offers, such as windsurfing, catamaran sailing, or finding fresh oysters to feast and sampling the local ciders, is what makes Britanny good choice for a nice family-frendly vacation.

Florida, USA
Gators in the subtropical wilderness of Everglades National Park and swimming with manatees in the Crystal River are the things that children might enjoy the most when visiting this place. At the Kennedy Space Center Visitor Complex, you can choose to have your bones rattled on the Shuttle Launch Experience.

Nairobi, Kenya
If you and your children are big fans of wildlife, Nairobi is the place to visit for your family. In Nairobi National Park you can see lions, leopards, giraffe and zebra. And in the Giraffe Center you can feed these long-necked animals. Orphaned elephants can be seen in the David Sheldrick Wildlife Trust, where they are being prepader for the life in the wild.

Bran, Romania
Bran Castle as a vamprire count's lair, Poenari Castle and country's "cult of the dead" are what makes Romania feast of freaky folklore. If you are hungry for Vlad Tepes's stories, this is the place for you.

Bali & The Gili Islands, Indonesia
Hindi culture together with activities this place offers, and its beautiful tropical landscapes, will make you fall in love with it. Waterfall swimming at Gitgit, Ubud's monkey forest, shadow puppet shows and watching dolphins will keep your kids busy and having fun.

Toronto, Canada
From seeing dinosaur bones and Native Canadian headdresses at the Royal Ontario Museum, to marvelling at the slick skyline and crisscrossing town aboard a streetcar, Toronto will provide you with territory to explore and wander.

Havana, Cuba
Visiting planetarium and having perfect picnic in The Parque Almendares, is the way to say that Havana is the host of places to go with children.

Rosario, Argentina
Jardin de los Ninos and the Museo de los Ninos are the biggest children-focused attractions that Rosario has to offer, if we don't count its many outdoor activities. Plus, the food is delicious. Do we need to say more?

Isle of Wight, UK
Rockpooling, playing on the safe sandy beaches, model village, a steam railway, Blackgang Chine (the UK's oldest amusement park) will keep your kids entertained while visiting the Isle of Wight.

North Island, New Zealand
Sulphur stink at Rotorua, the tiny living lights in the glowworm caves of Waitomo and the bubbling pools at Hot Water Beach on the Coromandel Peninsula will make children feel thrilled to be in that kind of a place. As the Lord of the Rings is usually connected with New Zealand, fans will enjoy the hobbit holes at Hobbiton and Wellington's Weta Workshop.

San Ignacio, Belize
Another place on our list goes to another tropical beauty, San Ignacio, whose malaria-free rainforests will be the main attraction with river floating through forest full of cheeky spider monkeys, toucans and cicadas.

Colorado, USA
If you enjoy cleaner air and beautiful views and have an interest in history, Colorado is the one for you and your family. Grand Canyon, alpine lakes, Gunnison National Park and Mesa Verde is what you will have a chance to see when in Colorado.

Reykjavik, Iceland
Rejkravik will provide you with beautiful landscape. Iceland, as a home of the Huldufolk, or the "hidden folks", magical creatures invisible to the human eye, will make children feel like they have entered another empire.

Zion National Park, USA
It has became a routine for us to put a wildlife places on the list, and here is another one. In Zion National Park you can experience a horseback rides, ranger-led tours and s'mores by the campfire.

Lake Retba, Senegal
Ile de Fadiouth, the pink-hued Lake Retba are just some of the curious natural wonders you and your family need to see if you choose Lake Retba for a family vacation.

Antalya, Turkey
Antalya Aquarium with 4-D cinema, the Wildpark devoted to insects and reptiles, Antalya Minicity, the Toy Museum and so many more attractions for both children and the grown-ups can be found in this city in south of Turkey.

Tokyo, Japan
The Ghibli Museum and Odaiba, many parks and museums are something that the whole family will enjoy. Tokyo Disneyland is also something you don't want to miss.

Cape Tribulation, Australia
This place provides adventurous activities, such as taking a boat trip out to the barrier reel of trek through Daintree Rainforest and even a night-time rainforest walk. If you are looking for fun while avoiding crocodiles, spiders and snakes, pay a visit to Cape Tribulation.

Wales, UK
Pembrokeshire with its beautiful beaches is there to offer you soastreering and kayaking. Zip World, with a four-person zip line speeding up to 100mph, and Bounce Below, with its trampolines inside underground caves, will leave you amazed and happy.

The Maldives, Indian Ocean
To avoid being surrounded by just-married couples, you need to check if resorts are chid-friendly first. Swimming pools alongside white sand beaches, snorkelling, dolphin-spotting trips, diving courses will be provided to your family in many islands.

Ko Lanta, Thailand
Ko Samui or Ko Lanta is the best to visit in January, because of the National Children's Day and what it brings. And those are free activities and public transport for children throughout the country.

Cape Town, South Africa
Boulders, home to a resident penguin-breeding colony is something that is a highlight here to the most of the kids. You have options of going to museums and going to picnik in many parks and open spaces, or playing on the beach.

Galapagos Islands, Ecuador
Giant tortoises, baby sea lions, hammerheads and enormous turtles will have the whole family feel like they cannot believe their luck. Also tales of the sixteenth- and seventeenth-century pirates who hid out on the islands will make you feel enchanted.

Tobago, Caribbean
Replace high-rise hotels with a small-scale guesthouses accustomed to catering to families, while having wildlife experience, and you will get vacation in Togabo with whom you'll be thrilled.

Traveling With Children Top Tips
Here is what you need to know about getting to your chosen family vacation.
Involving your children in trip planning via talks or making a scrapbook they can start to work on is always a good idea. You should also tell them to pack their own mini suitcases and make them feel involved in choosing what to bring.  That would be very interesting for them to create a sense of responsibility. However, it would be good to still check and secretly help them to pack, so that they do not forget some important things. Especially if they are two-years olds who think their toy is the No.1 priority. Put all they need on a list and if you think you didn't pack everything, check childmode.com if there is something your kids would also need on a trip.
Alway get to the airport early to avoid being late for your flight, or avoid additional stress. Free seats and discounts for children aren't same on different airlines, so doing your research might save you money.
Be patient with your children's moods and adaption to new timezones, temperatures and cuisines.