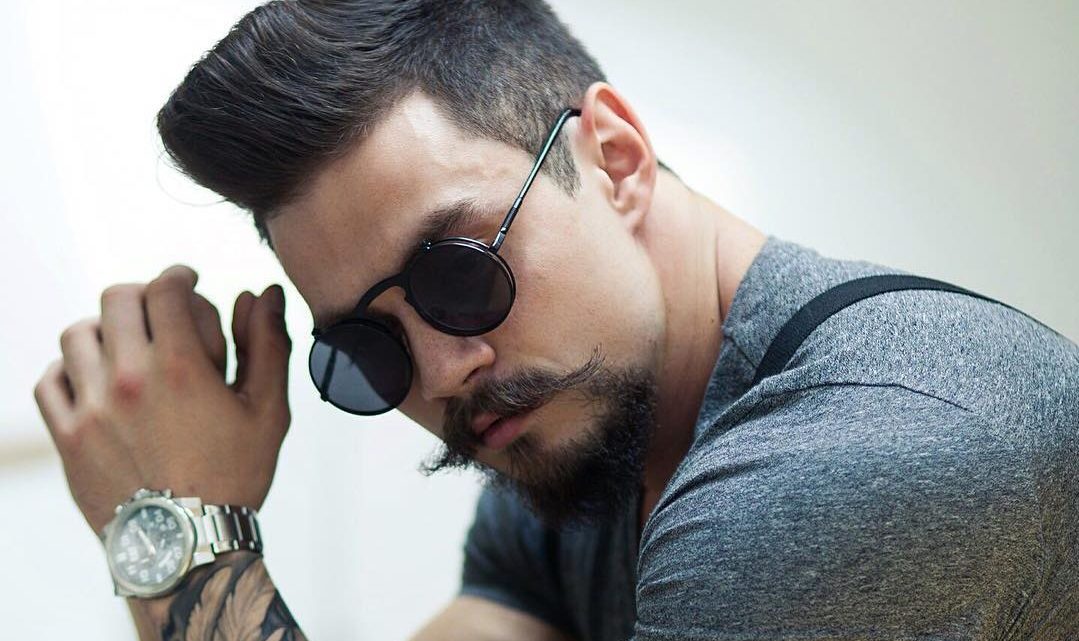 10 styles of beard that are currently the most popular
December 10, 2018
In the last few years, beards have returned in great style. They are again popular and all men have them today. Sometimes the beard was a sign of being unhygienic, and today it is the pride of many men around the world. with their return, there were so many new styles of facial hair and ways of its maintenance. The beard in a way is a status symbol, as well as a sign of maturity. In addition, men with beard have more beautiful skin than others that shave, because the beard is a protection against negative external influences. Now that you know all these advantages of facial hair, it's just a matter which style you choose. Therefore, in the following text you will get information about which are the most popular styles of beard in 2018 and how to maintain them. So let's start.
Top 10 Most Popular Beards Styles of 2018
Balbo
Balbo style is quite fashionable these days. One of the most famous people who nurtures this style is Robert Downey Jr. For this look of your beard, first of all you need enough beard length, and then a good razor to make it looks well.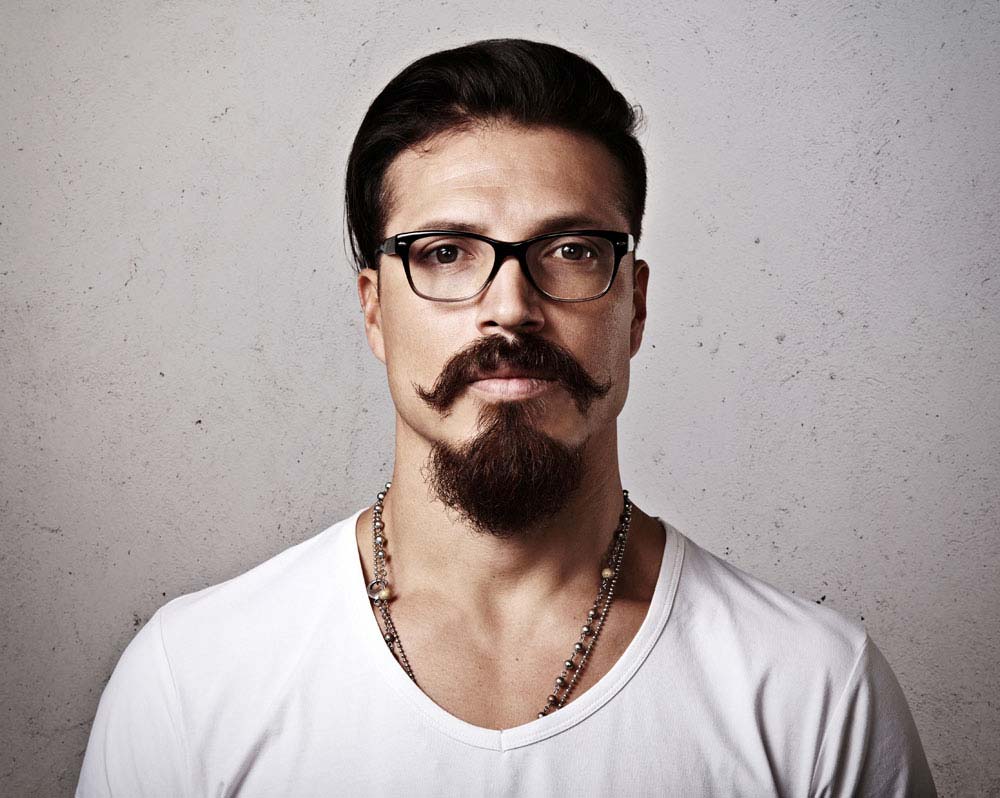 Bandholz
Next to the Balbo style, this style is also very popular at this time. You also need a lot of time to reach the required length, which can sometimes be several months. After that, it is only necessary to design it well.

Circle beard
For Circle Beard you need a dense facial hair and enough length to make it easy to trim later. Trimming can be done by yourself, but it might be best to visit barber to make it look professional and attractive.

Full Beard
Another style that takes a lot of effort and a lot of time to get the right shape and good look. Certainly, this is one of the most popular styles today. It is necessary not to shave for about 6 weeks, and after that period, beard requires regular maintenance and trimming to keep the desired shape.

Garibaldi
For all those who do not like over-dressing their beard, Garibaldi is an ideal solution. Garibaldi style most suits the natural look of the beard. All that is necessary is not to shave for about 4 months, due to the required length, and after this period, it is only necessary to cut the bottom of your facial hair a little.

Imperial
Imperial beard is not one of the new styles. It was popular at the end of the 18th and during the 19th century, especially in England. The main peak is on the mustache, and they need to be well-formed. As with other styles on our list, and this one takes time and effort.

Short Stubble
Short Stubble is certainly the easiest to maintain and simply does not require any special skills to look like masculine. Just need to reach a certain length, and after that you just trim your beard to make it short.

Medium Stubble
The situation is the same as with the Short Stubble style. But now you have to shorten your beard to a maximum length of 5 mm. It's a little awkward for you to have to cut it several times a month to maintain the form.

Long Stubble
Another Stubble style. With Long Stubble, you need to let your beard grow up to about 6 mm long and then just keep that length. This style is probably the most difficult to maintain than all other Stubble, because it's important that your facial hair creates a nice line on the cheeks and the lower part of the face. Read about: 11 ways how to lose weight…. 

Van Dyke
This style of beard was named after the Flemish artist Anthony Van Dyke. It represents a combination of goat beard and long mustaches. As with all other styles, it takes a certain amount of time to reach the necessary length, followed by quality and fine styling of your beard.

What Does a Beard Look Good
The beard looks good first of all if it's in your genetics that you have a good and good beard. In addition, it is important to keep your facial hair and your beard on a daily basis. Unfortunately, there are people who simply do not have a good beard and it is not recommended to let it grow, because it's a matter of genetics, as we said. On the other hand, those who were more inclined to nature would need to maintain and care of their beard.
Beard Growth 101: How Does it Work?
As we have already said above, genetics is something that determines quality and everything about the beard. Beard begin to grow very early sometimes, but sometimes begin to grow later, for example, only after the age of 20. It's something that depends on the physical characteristics of a particular person. Still, no one should be hopeless even though the facial hair does not start to grow in time.
History of Beards
Over the centuries, the ways of caring for the beard have advanced, and with them were created numerous styles of beard shaping.
Egyptians, Greeks, and Vikings – Oh My!
In ancient Egypt there was a false beard called "postiche", while the Greek beard meant that the boy grew up and became a man. What is interesting about Greeks is that Alexander the Great was the first completely shaved emperor, and after that the facial hair popularity was reduced a bit, primarily because of the practicality of the soldiers during the battle. While the Greek beard was a cultural symbol, in other nations it may represent a barbaric symbol, such as for Lombards who were barbarians. And of course, we must not forget the Vikings who may be best known for their beards. Unfortunately, during the 18th century and for example during Peter the Great, the beards significantly lost their place in society. During the time of Peter the Great, even a tax on a beard was introduced, which was really absurd.
A History of American Facial Hair
The best view of American beards gave BuzzFeedBlue in one of their videos. He excellently presented various shapes of beard and mustache in American culture.
Beards.. A Sign of Masculinity?
As we have previously spoken in the text, facial hair was often a symbol of masculinity in many cultures during the history, and that is the case today. Simply, ladies love serious men, and without a beard, a man looks a little bit frivolous. This means that every man who has the ability to let his beard grow, he should do that. Believe me, this has many advantages.
Beard Kit: Products that Could Help Men with Facial Hair Grooming
In order to have the best beard, it is necessary that you have a complete set of various accessories that will help you keep your beard in the right way. Some of them are:
Beard Care Accessories
First of all, we mean various shampoos and oils that will help your facial hair look irresistible.
Beard Styling Essentials
As for beard styling essentials, what is important is that you have high quality scissors, as well as a number of accessories that will help you shorten the beard to the length you want.
Beard Management Tools
For the end of the most important things that every man who has a beard should have. These are certainly numerous combs and trimmers. It is most important that when choosing a beard care kit, pay attention to what comes in the package. In this way, you will ensure the best and the highest quality care for your facial hair, which is surely what you would like.