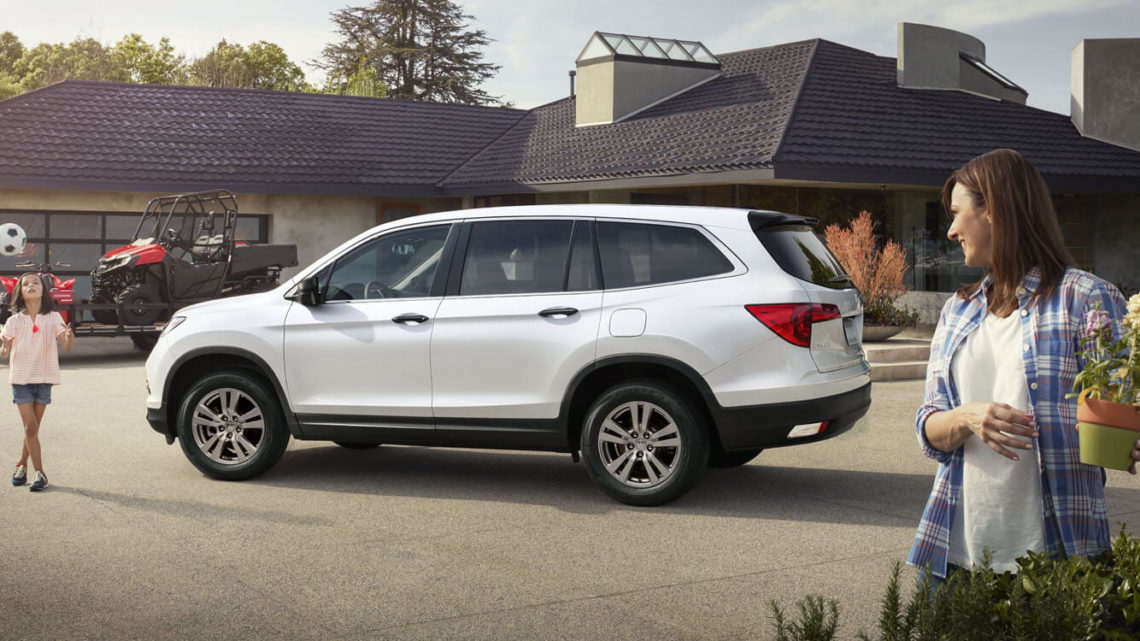 10 Best SUVs for Families in 2018
December 21, 2018
Once reserved for nature lovers and people who enjoy spending their weekend outdoors, SUVs have evolved into fully-fledged family cars, offering not only space and safety but excellent handling as well. Modern SUVs are packed with every amenity car industry has to offer, from modern engines to infotainment systems and are among the fastest growing segments worldwide. Here is our list of the 10 best SUVs for families in 2018.
Peugeot 5008
Not usually known for SUVs, Peugeot has only recently moved into this segment. Their entire x008 series is well-designed and the largest among them, seven-seater 5008, isn't an exception. Perhaps a few more diesel options and more cabin space would be welcomed, but if you can live with those shortcomings, the 5008 is a great option for a family.
BMW X3
Before BMW decided to design its own line if SUVs, the very idea of making one that both spacious enough for a family trip and has a top-notch handling simply didn't enter anyone's mind. Those two characteristics were simply seen as the polar opposites. Then X3 came out and nothing was the same anymore.
Audi Q5
If you can afford it, Audi Q5 is probably the best family SUV on the market today. Plenty of space, excellent quality, and loads of safety features are just some of the selling points of the latest Q5 version. If we had to nitpick, we would point out a bit sluggish handling at higher speeds, but that isn't really something you would expect from a family car anyway.
Mitsubishi Outlander PHEV
There is a simple reason why Mitsubishi Outlander PHEV is the best-selling plug-in hybrid car in the UK and that is money. Not necessarily cheaper to buy, but the savings on gas bill and registration alone could make a huge difference for most of the people. The new model brings a 2.4 diesel engine and on batteries alone, you have a range of 25 miles.
Jaguar F-Pace
The first and so far, the only SUV from a Jaguar, F-Pace has seen a moderate success on the market. Skeptics would say that people only buy it because that is the only Jaguar they can afford, but there is more to this car than the brand alone. It is in fact quite spacious and comfortable, and it handles very well, which is to be expected from a Jag. There are few minor flaws, like dull diesel engines and reluctant automatic gearbox, but those can be overlooked. After all, it is a Jaguar.
Volvo XC60
FI your primary concern is your family's safety, Volvo XC60 is just the car for you. It has won a prestigious title of the safest car ever tested on the Euro NCAP test, which isn't a small feat. The engine options aren't that exciting and the gearbox leaves much to be desired, but that didn't stop it from being the best-selling SUV in Europe.
Land Rover Discovery Sport
One of the oldest models on our list, Land Rover Discovery Sport is still among the best-sellers and a favorite on the market. Not as slick as some other SUVs, discovery sport offers a dose of ruggedness in line with its heritage. The car's interior is one of its best selling points.
Alfa Romeo Stelvio
Based on Giulia platform, Alfa Romeo Stelvio is the first foray into the SUV segment by the Italian company. The car handles beautifully and features a classic Italian stylish design, a standard feature in all Alfa Romeos. What is also standard is a poor finish quality, with some of the cabin material feeling quite poor. But that is more than made up by the price, which is highly competitive. Just like any other Alfa Romeo, Stelvio isn't for everybody.
Skoda Kodiaq
Kodiaq is another cheap option on our list, but don't let that fool you, the car offers a great value for its price. It does suffer from some interior quality issues, but in order to make the price work, Skoda had to cut a few corners. Other than that, Kodiaq handles well and is spacious enough for a family.
Mercedes-Benz GLC
We end this list with a classic, Mercedes-Benz GLC. The luxurious interior, excellent engine options, and a renowned Mercedes quality control ensure that the GLC is in the top of the class. If you can afford, we would definitely recommend an air suspension model, since the ride is much more comfortable, compared with the standard steel coil one.