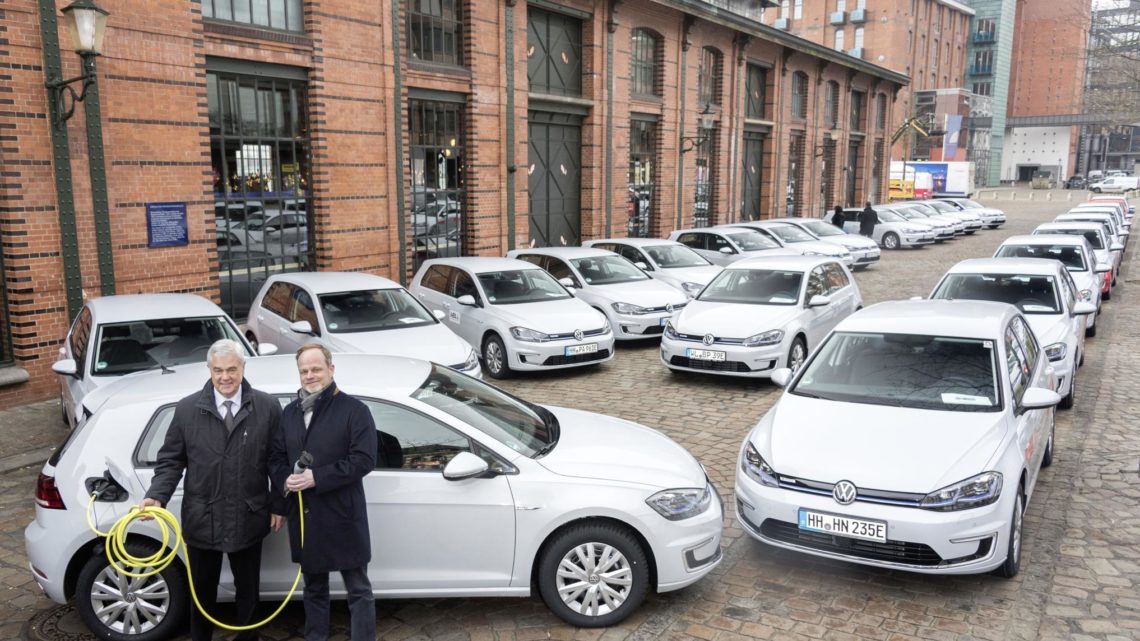 Europe's Best-Selling Cars of 2018
December 14, 2018
If you've been wondering which is the best-selling SUV or the most popular car in Europe, keep reading. Here's which cars are the most popular in the European Union countries and the best-selling cars of 2018 in Europe.
The Best-Selling Cars in Europe of 2018
Fiat 500 – 167,708 Sales
It might come as a surprise that the Fiat 500 is one of the best-selling cars given the fact that it's not the best car to drive. However, the European countries seem to think the opposite. This city car is one of the best-selling ones on the Continent, especially in Lithuania.

Renault Clio – 284,241 Sales
This supermini car is one of the best-selling vehicles in Slovenia, France and Portugal. In fact, it has ousted from its top spot and placed Volkswagen Polo in second and the​ Ford Fiesta in third place.

Volkswagen Golf – 378,167 Sales
The family hatchback has been a real best seller in many countries, especially in Germany, Latvia, Austria, Luxembourg and Belgium. It is considered to be Europe's favourite family hatchback and as such, it's second-best-selling car in the UK, Switzerland, and Norway.

Nissan Qashqai – 206,636 Sales
The mid-size SUV wins in Finland and tops Volkswagen Tiguan and Peugeot 3008. The Qashqai is the third best-seller in the UK. 7002 Nissan Qashqai were sold in Denmark while 5194 were sold in Finland this year so far.

Skoda Octavia – 227,213 Sales
Skoda Octavia has been a popular and best-selling car in several European countries, including Estonia, Croatia, Czech Republic, Switzerland, and Poland. Skoda Octavia topped Renault Clio and Volkswagen Polo in Croatia, Fabia and the Rapid in the Czech Republic, Toyota Rav4 and Renault Clio in Estonia, Opel Astra in Poland, and Volkswagen Golf and Volkswagen Tiguan in Switzerland.

Peugeot 208 – 242,589 Sales
Peugeot 208 was the top best-selling car in Denmark with 7917 208s sold this year so far. It claimed victory over Nissan Qashqai and Volkswagen Golf, which took the second and third place respectively. Moreover, this car takes second place in France with 86,235 units being sold.

Toyota Yaris – 115,262 Sales
Toyota Yaris is again the most popular car for the Greeks with 5512 cars sold. It topped Fiat Panda and Volkswagen Polo. Likewise, this car took the third place in Finland with 3695 units sold.

Suzuki Vitara – 72.301 Sales
Suzuki Vitara, which is made in Hungry, is also the best-seller there with 9669 units this year. The second place in Hungary went to Skoda Octavia and the third place to Opel Astra, with 5418 and 4089 sales respectively.

Fiat Panda – 91,592 Sales
Just like the previous car, Fiat Panda is a best-seller in a country which makes it. In fact, 99,945 car units found their home in Italy this year. It topped Fiat 500X and Renault Clio.

Volkswagen Polo – 163,924 Sales
Volkswagen Polo is the best-selling car in the Netherlands with 12,576 units sold this year. It put Renault Clio and Kia Picanto to the second and third place with 10,872, and 9643 sales.

Nissan Leaf – 134,547 Sales
Volkswagen Golf was ousted from its top spot by Nissan Leaf this year in Norway with 10,375 units being sold. The second place went to Golf and the third place to the BMW i3 with 4525 cars sold.

Dacia Logan – 282,233 Sales
Dacia Logan is the best-selling car in Romania with 17,111 cars sold. The second place belongs to Duster with 7417 units sold. With 4691 units sold, Sandero takes the third place.

Seat Leon – 246,656 Sales
The best-sellers in Spain this year are Seat Leon and Ibiza, with Leon selling 29,768 units. This isn't really a surprise. The third place went to Nissan Qashqai with 26,419.

Volvo S90/V90 – 160,959 Sales
Volvo S90/V90 came back on the top in Sweden as the best-seller of 2018 with 21,220 units sold. The three Volvos combined: the S80, V70 and XC70 took second with 14,082 sales while the Golf goes third with 13,500 units sold.

Ford Fiesta – 157,286 Sales
In the UK, the top-seller of 2018 is Ford Fiesta with 84,980 units sold. The second and the third place went to Volkswagen Golf and Vauxhall Corsa with 55,927 and 46,057 sales respectively.