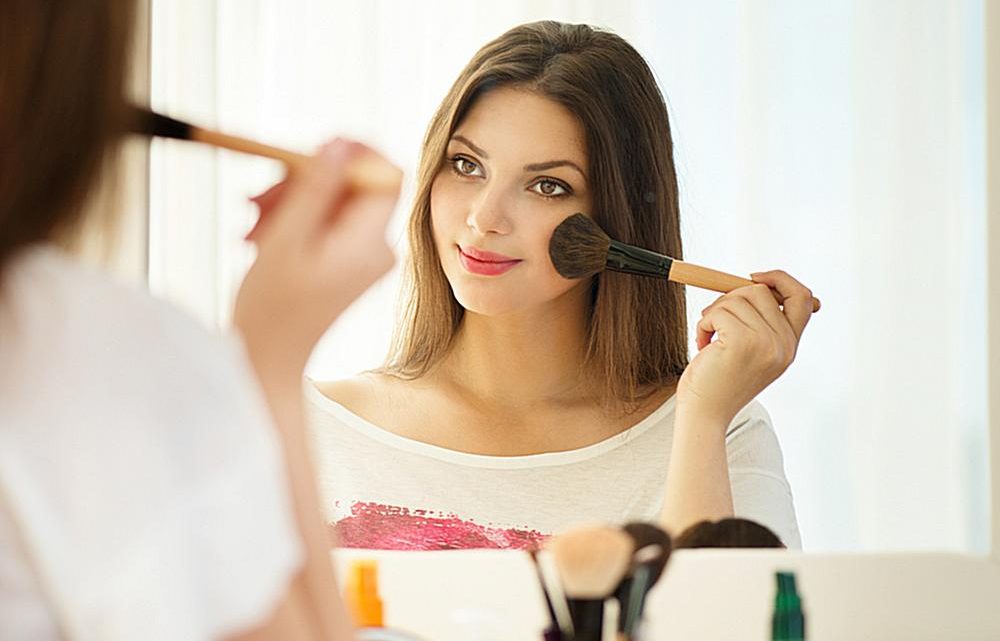 What Do You Put On Your Face First Before Makeup?
August 10, 2021
Summer and sunshine are really the best way to enjoy – especially if you're in places like Miami. On the streets and beaches of Miami, you will always see beautiful women who seem like they have come out of the pages of fashion magazines. Gorgeous, tanned, and almost always with perfect makeup. So what's the secret? We'll tell you! Perfect makeup has its rules, and it is very important to follow every step. That's why, we'll reveal to you what you should put on your face first before makeup, as well as some other secrets to perfect makeup.
Today, Makeup Has Become An Art
With so many new makeup products, sometimes it's really hard to manage. Today's makeup routine is far different from the one we used 10 years before. Numerous trends come and go, so sometimes it is difficult for us to distinguish which products we truly need – and which ones we can do without. Have you ever tried to deal with all those products like primers, highlighters, contours, blushes, and the like?
Yes, sometimes we get lost in our own makeup bag. However, what make-up artists consider to be the most important – are the proper care and products and routines that precede the make-up itself. Makeup has become an art, but as with a work of art – the essence is in good preparation. Everything you do before makeup will make you really shine when you put your makeup on.
Makeup Has Its Golden Rules
When it comes to makeup, certain rules need to be followed, but sometimes we are so busy that we decide to ignore certain steps that we consider unimportant – which ultimately results in the poor look of our makeup. Due to lack of time and a hectic lifestyle, we are constantly looking for some quick solutions that will save us a few more moments, and nothing is different when it comes to makeup.
A common step that we skip due to haste is thorough preparation of our face for applying make-up, and it is also the most common reason why our make-up does not look perfect, even though we may have done everything right.
If You Want To Be Beautiful – You Should Be Healthy First
We have heard the saying so many times that beauty comes from within. That is largely true. The pleasure that radiates from you makes you have enough self-confidence so that you feel more attractive. Your appearance is also affected by your health, so you should take care of your diet and stay in the sun during the summer.
Treat yourself to something good, relaxing, and above all healthy. Hydrate your skin with healing and relaxing baths – or simply refresh your skin, hair, and body using the benefits of innovative methods such as those provided by Esti Prager. For more details check out this website. Never forget that our beauty comes with health and care. Makeup comes only after that.
Preparing Your Skin For Makeup
Makeup cannot be applied just like that. As we said, every work of art requires preparation, so is the case with makeup. Try to experience your face as a canvas on which you will draw the most beautiful picture, and therefore prepare your face for makeup. Here's what you need to put on your face before applying makeup.
Hydration Is The Key To Preparing Makeup
It is very important how we prepare the face for makeup. The key to radiant skin is proper care and hydration before the primer or powder base. This involves choosing the right moisturizer or moisturizing serum, according to your skin type. The first step is to cleanse the facial skin with a good micellar cleansing product. After cleansing, the face should be sprayed with a hydrating nourishing face spray or thermal water. When the skin absorbs water particles, a hydrating serum is applied.
1. Skin Toning
The next thing you need to do before applying makeup is to tone your skin. Although most women avoid a face tonic, thinking it is unnecessary – this is not true. A face tonic is actually very important because it opens and cleans the pores on our face, so don't avoid it. Do the cleansing of the face with a tonic by putting a little tonic on the cotton pad – and moving it towards the outer part of the face. Take care to avoid the area around the eyes due to possible irritations.
2. Facial Cream
The next thing to put on your face before applying makeup is cream. Here, be especially careful when choosing. Namely, not every cream is good for every type of skin. Therefore, it is very important to determine what type of skin you have. If your skin is greasy on parts such as the forehead, around the nose, or chin – use creams that are used to treat the so-called T-zone. If the skin of your whole face shines, it is a sign that you have a more greasy skin type – so opt for a non-greasy moisturizing cream. Finally, if your skin is dry – choose a stronger and more nourishing cream for the dry skin type. You will apply the cream in the same way as the tonic – in round motion towards the outside of the face.
3. Primer
After the creams are absorbed into the skin of the face, we apply a primer or make-up base. The primer evens out and smoothes the skin and prolongs the durability of the make-up. It also allows for easier and faster application of liquid foundation or powder – which is why we need a smaller amount of foundation to achieve the desired degree of concealment on the entire face. Primers can be hydrating, mattifying, corrective, or soothing. We choose them depending on the type and condition of the skin and the desired effect we want to achieve.
The Bottom Line
Now you are more-less familiar with what you should apply on your face before makeup. Preparing for makeup is always half the job done. Apart from the fact that good skin preparation allows our make-up to look natural on the face, it also makes our soft up last longer.