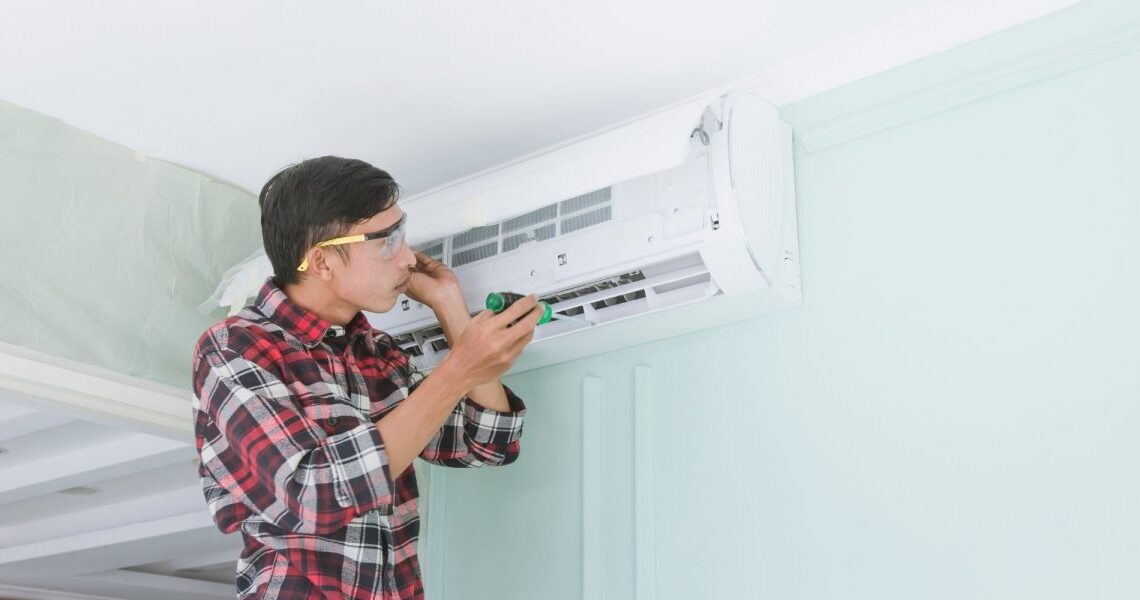 What To Expect When You Hire An HVAC Contractor
January 6, 2023
When hiring an HVAC contractor there are expectations you wish them to meet. This is mainly the purpose of hiring them in the first place and when those expectations are not met, you as the client might not be satisfied. HVAC stands for heating, ventilation, and air conditioning.
Many people depend on this utility for their everyday life. Most public places like banks, malls, supermarkets, hotels, etc. depend so much on this utility, therefore this creates a need for HVAC contractors. This also makes many contractors start seeking how to grow an HVAC business.
Here we are going over what we ought to expect when we hire an HVAC contractor.
Transparency
Any trustworthy business is built on transparency. This is always what anybody would expect in any business as this would make the business stand firm. When hiring an HVAC contractor you would expect to hire someone who is transparent enough.
Transparency is one that can never be overlooked when hiring an HVAC contractor. You can easily trust a contractor who has a high level of transparency. This helps you to entrust the contractor with working in your home even when you are not there.
You as a client would want to spend less and still get the best, therefore this is more of the reason to hire a transparent contractor. Transparency should always be one of the major reasons to hire any contractor for any project you intend to run.
Good Working Experience
An experienced contractor would always be the best to work with. You can be at rest handing your project over to an experienced contractor because there is a high chance that they would deliver the best. Always make sure that the contractor you intend to hire has good working experience.
Experience says a lot about a contractor. This is why many people would choose an experienced person over a newbie. With the experience, they have less chance for mistakes.
This is simply the experience they gathered over the years that helps them to make smart decisions. They know and understand the market well enough so, this helps them to know the best materials to use. Whether the old or new installation of the HVAC system they understand best to set up the system to the client's taste.
Proper Credentials And Licensing
It is expected of any authentic HVAC contractor to be backed up by proper credentials and licensing to help the client trust them more. The HVAC system is an important system and should be handed to just anybody. Always make sure the contractor you intend to hire has proper credentials and licensing.
As much as it would be easier to cut costs and hire any unlicensed contractor, sometimes it comes with a compromise. Some of these compromises might affect a very huge negative that might cost more to repair the damages. Also, ensure to check the credentials and licence presented by the contractor are authentic.
Proper credentials and licensing are important because it entails that the contractor has the right knowledge and skills to render service to the public
Client Connection
A contractor that always builds a good client connection is always the best contractor to work with. This should always be one of the major criteria when hiring an HVAC contractor. When a contractor connects well with you the client it helps the project move smoothly.
It would be in your best interest as a client to hire a contractor who knows your home and has the best idea of how to work with you. Ensure that your intended contractor has a good client connection before working with them. A good connection would always lead to trust.
Despite the level of experience, a contractor has if the contractor has no good client connection no client would want to work with them. The kind of connection you have with a contractor entails that you can leave your project with the contractor unsupervised.
A Highly Recommended Contractor
A highly recommended contractor would always be best to hire. The service provided by the contractor has been proven by many clients. It is expected that such a contractor is likely to provide you with the best service.
A contractor with a high recommendation has worked with many clients and has a good knowledge of how best to install your HVAC system. The contractor would always want to keep getting more recommendations. This would also make the contractor deliver the best service at all times.
A highly recommended contractor has a chance of being trustworthy and transparent. It would also be safe to check the recommendation of any contractor before hiring. Some recommendations can be misleading and you not get exactly what you expect when hiring an HVAC contractor.
A Long Working Business
A long-working business has a lot of perks. It has been established for a very long time, therefore it can be trusted. When working with a contractor who has a long working business they always tend to provide the best service. They also tend to have good insurance.
Always ensure that the contractor you wish to hire has a long-working business you can trust. Because it is a long working business the contractor must have gathered a lot of experience as well. They are more likely to give the best discount and also a long warranty.
There is also a chance that they have the best working tools and also materials for installation.
Quality Materials And Service
One of the expectations of anyone hiring an HVAC contractor is to get a long-lasting HVAC system. This can only happen when the right service and materials are applied. Often people do tend to cost and use cheap materials, which always backfires in the end.
As a client, always expect to use quality materials and services when hiring a contractor for your HVAC system. Make sure the contractor you intend to hire has a good knowledge of good quality. Using a bad quality product in your HVAC system might end up bringing down the whole system.
This in turn would make you spend more on repairing the system or getting a new one.
Professionalism
A contractor who is very professional about his work is a keeper. Always settle for the kind of contractor who would always show up on time for his work. An unprofessional contractor might end up not delivering a good service.
So the kind of contractor you choose for the project entails how the whole is going to turn out. You do not want a contractor who is too familiar with you as this might make the contractor unprofessional and tend to focus on other people's work instead of yours. Any good contractor has to be professional.
There is a likelihood that a professional contractor might tend to become unprofessional, depending on how you relate with the contractor. In as much as you expect your contractor to be professional, you as a client have to be professional as well be mindful of how you relate with the contractor.
Competitiveness
This normally comes to play when you hire more than one contractor for the same job. You would expect the contractors to be competitive enough as this would help to speed up their work. In another case, the fact is that there are many contractors around you or you could reach.
How do you differentiate and know which is faster? This is a set time for every project and you would expect your contractor to be competitive enough, or you might want to seek the service of other contractors. There is satisfaction given when your hired contractor is a competitive type.
So when hiring a contractor for your HVAC system, settling for a contractor that is very competitive would not be a bad idea. This would also make you confident to refer the contractor to other people who intend to install an HVAC system.
Good Working History
The working history of a contractor says a lot about the person. A contractor with a good working history is more likely to be trusted. It goes to prove that the contractor has so many qualifications and recommendations.
This also entails that the history of his work has been valued by many other clients. There is a high chance of a contractor with a good working history giving nothing but the best. Always take some time to check the working history of any contractor before you hire them.
To avoid loss of items or working materials in your home or office during the installation of your HVAC system a contractor who already has a good working history might be preferable to an experienced or well-recommended contractor.
To End, It All
Always take out time before hiring a contractor to understand what you should expect when you hire an HVAC contractor. This helps you to know when to call the contractor out if they do not meet up to your expectations.